James Eggers and Daniel Hobbs might be facing into their final exams in Trinity College Dublin later this year.
But when it comes to what happens next, the two young men have little to worry about.
They already have jobs lined up for when they finish their studies.
And better still, they will be their own bosses, because the students have their own company.
They've been building the business for a number of years, ever since they met at the BT Young Scientist and Technology Exhibition Bootcamp in 2012.
It's a week-long event that follows the main exhibition, where some of the students who exhibited projects that have commercial potential are coached and mentored to give them the skills to develop ideas further.
Both James and Daniel had been category winners at that year's exhibition with separate projects.
But after meeting and becoming friends at the bootcamp, they decided that once in college they would start a business together.
Accepted into Trinity the following year, they began work on developing an online portal James had created as a side project.
It enabled students to search for and download past exam papers.
The 22-year-olds produced a plan for the website, and betterexaminations.ie was born.
Bit by bit, and in tandem with their studies, they've grown the company to a stage where last year they had 70,000 new users.
And with big plans for new features, the future looks bright for James Eggers and Daniel Hobbs.
It's just one example of how participation in the BT Young Scientist and Technology Exhibition can start students off on a road towards a future in science, technology, engineering or maths.
In fact, there are many other similar examples of seeds planted at the annual event, growing into great oaks – some of which will be taking part in an Alumni Showcase at this year's exhibition.
It's all precisely what founders Tony Scott and Fr Tom Burke envisioned when they held the first science fair in 1963.
But could they possibly have envisioned then that in its 53rd year the exhibition would be stronger than ever, attracting a record number of entries?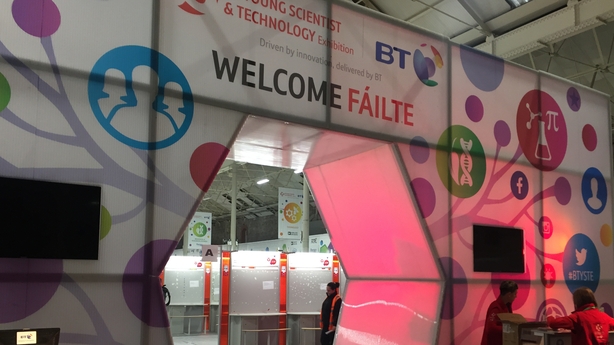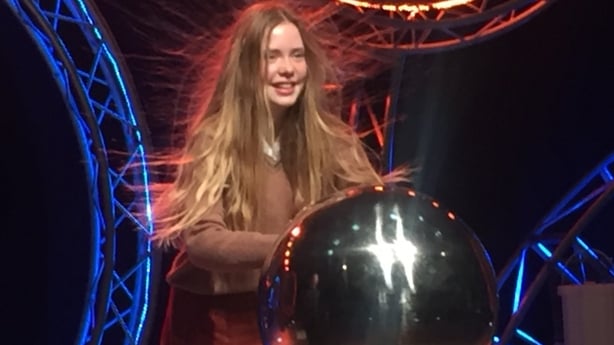 In fact 4,591 students from all over the country submitted a record 2,091 individual and group entries.
Due to capacity constraints, just over a quarter of those projects were chosen to exhibit at the RDS over four days.
50,000 people are expected to come to see them and all the other many side shows and events taking place.
Once again, the mixture of ideas is eclectic, and in many cases current.
Everything from Brexit to the migrant crisis, farm safety to climate change and digital tools for those with disabilities form the basis of projects.
Societal challenges that it will be the job of the next generation to solve, if the current generation of leaders cannot.
But the BT Young Scientist and Technology Exhibition is about more than just carrying out research and probing theories.
For many participants, it will be their first time standing up in front of judges to present and explain work that they have carried out themselves.
Their first job interview in effect. Their first pitch.
Skills that will stay with them for the remainder of their lives, not matter what direction they go in.
And most importantly, it will also be a chance to make new friends and have some fun.
No matter how cynical you may be, it is difficult to visit the exhibition and not come away infected and invigorated by the excitement and enthusiasm that fills the halls.
Also filled with hope that no matter what lies ahead in this often strange, bewildering and disappointing world, the young people of today will be more than capable of dealing with the problems of tomorrow.
RTÉ News will be reporting from the BT Young Scientist and Technology Exhibition throughout the week across all platforms. If you are visiting the exhibition, call to the RTÉ stand to say hello, try your hand at presenting the weather and meet some of the visiting stars.
Comments welcome via Twitter to @willgoodbody