Minister for Training, Skills and Innovation John Halligan has said he is guaranteeing that every effort will be made to reach the Government's own target of increasing spending on research and innovation to 2.5% of GDP by 2020.
Announcing a 5% increase in next year's innovation budget to €323 million, Mr Halligan said the Government absolutely sees the necessity of investing in research and development.
However, the increases will only go a small way towards meeting the Government's stated target of having 2.5% of GDP spent on research and innovation by the end of the decade.
Mr Halligan said he acknowledged that spending remains well below the target set in the Government's science strategy, Innovation 2020.
However, he said the research spending level would soon reach 1.6% of GDP, and it is the intention of this Government within a short time to reach the 2.5% target.
Under the spending increases announced today, Science Foundation Ireland is to receive a 3.5% increase in its allocation, bringing the total amount it has to spend next year to €162.5 million.
Enterprise Ireland's funding of R&D supports will increase by €4.47 million or 3.7% to €122 million.
Membership funding for the European Space Agency, which is returned to Irish businesses in contracts, will rise by €500,000 to €17.79 million.
While the Programme for Research in Third-Level Institutions (PRTLI) will increase by €3.8 million or 37% next year, to €14.2 million.
Tyndall National Institute in Cork will receive an extra budgetary allocation of €1 million, a 28% hike on this year.
Separately, people living in rural Ireland could be able to avail of high speed broadband speeds of up to 1Gbps, once the National Broadband Plan (NBP) has been delivered.
That's according to Minister for Communications Denis Naughten who said that following consultations with the three shortlisted bidder for the NBP contract, it has been decided that Fibre To The Home (FTTH) will be the "predominant" technology solution.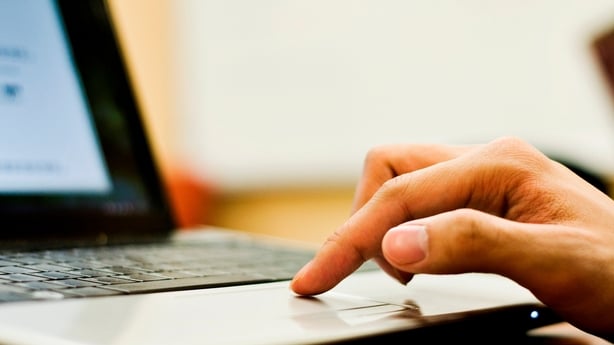 He said that while the minimum download speed for the NBP will remain 30Mbps, the use of FTTH will ensure that most of those who wish to have it will be able to avail of speeds of up to 1Gbps if required.
Businesses who require symmetry in upload and download speeds will also be able to get it, he added.
Asked what "predominant" solution meant, the minister said the vast majority of people would get FTTH.
However, he said if people live in isolated places where the cost of delivering FTTH could be huge, then wireless technology could be used for the final leg.
Previously the department had not stated which type of technology would be employed in the rollout of broadband to rural areas.
The development, he said, would mean Ireland would be the first country in the world to have 1Gbps speeds in urban and rural areas, and this would help to reverse the urban rural divide.
Next year will see €5 million in extra funding allocated to finalise the NBP tender process.
However, the Minister would not give a commitment on when the rollout of the network would begin.
He said the procurement process was complex and risky, and he added that the department was not going to rush it.
He said some of the bidders were looking for extra time because of the complexity involved.
As a result he said he was not going to be fixed to a date for when the contract will be signed.
But Minister Naughten said he was working with officials in his department on a daily basis to ensure it is delivered as soon as possible, and not one day later.
He also spoke about the Government plans to boost mobile voice and broadband data coverage in rural areas.
€8 million will be put towards reallocating the 700Mhz spectrum away from TV and over to use for mobile services.
Minister Naughten said that by 2019, the Government will have trebled the capacity for wireless and mobile broadband.