When Peter Fox heard on the news last month that a cyclist had been killed in Dublin, he thought of the family left behind, a family that was going to be ravaged by the grief of the loss.
A few hours later, it was he who had the knock on the door and his life ripped apart when he was told that the cyclist was his daughter Donna.
I met Peter this week as he struggles to deal with his loss. He's a remarkable man. The pain of losing his child is etched in his face and his tears are never far away, but he bears no malice against the driver of the truck involved in the collision. He says that no one sets out to be involved in a fatal crash and he is not going to waste his energy being wrapped in anger against a person who never intended for this to happen.
His ambition now is to try to make sure that other cyclists are protected in our cities as they try to navigate the congested streets.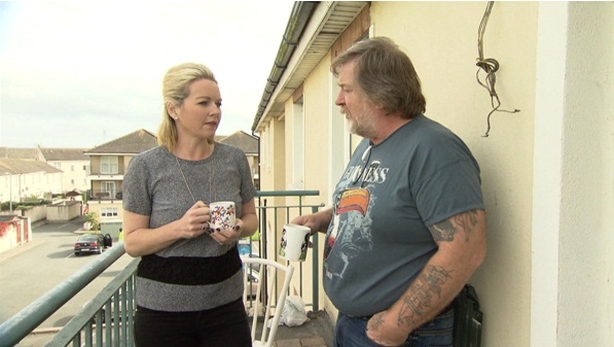 Money earmarked for improving conditions for cyclists and pedestrians was diverted for the Luas works in Dublin and campaigners say cyclists are losing out. The cycle lane network is patchy, in some areas it's very safe, while in other places, the lane just disappears or doubles up as a bus lane or parking spaces.
Nine cyclists have died on the roads this year. That's as many as in the entire year last year.
Donna Fox isn't ever coming home. For Peter, the pain of the loss, the sleepless nights, the endless 'what ifs' are almost unbearable. For him, speaking out is an opportunity to give Donna a legacy and to hope that her story might save someone else's life.
You can watch the interview with Peter Fox here - http://www.rte.ie/player/ie/show/claire-byrne-live-extras-30003215/10631177/
Watch Claire Byrne Live at 10.35pm this Monday on RTÉ One
Apply for audience tickets www.rte.ie/cblive
Follow us at @clairebyrnelive and join the conversation #cblive
Get in touch, email clairebyrnelive@rte.ie