A new green and red lane system for goods arriving in Northern Ireland from Britain goes live from today.
It is a significant move as it is the first implementation of the Windsor Framework post-Brexit trade deal agreed by the British government and the EU in February.
The agreement keeps Northern Ireland inside the EU's single market for goods, unlike the rest of the UK.
It replaced the Northern Ireland Protocol and was designed to end the DUP's boycott of power-sharing at Stormont.
From today lorries arriving at ports transporting goods for sale only in Northern Ireland are eligible for the green lane, meaning minimal paperwork and no routine physical checks.
But those carrying goods due to travel onwards across the border into the Republic of Ireland and into the European Single Market will use a red lane, meaning they will need full customs paperwork and could be checked on arrival at ports.
To use the green lane businesses will need to register as a trusted trader under the United Kingdom Internal Market Scheme (UKIMS).
Lorries about to disembark Stena ferry at Belfast port will encounter new 🟢🔴 lane system for goods coming into Northern Ireland from Great Britain. First implementation of measures in the Windsor Framework agreed between UK and EU. I'll have story later on @rtenews pic.twitter.com/nniWosE7It

— Vincent Kearney (@vincekearney) October 1, 2023
Supermarkets and other large businesses that are members of an existing scheme will be automatically moved onto the new scheme.
There is also a significant change to how some food coming from Britain into Northern Ireland is treated as it is produced in a non-EU country and to UK Food Standards, not EU standards.
That means that from today all meat products and fresh milk arriving at Northern Ireland ports will have to be labelled "Not for EU".
However, while those goods can only be sold in Northern Ireland, shoppers from the Republic of Ireland will still be able to buy them and take them back across the border.
The development comes as the DUP is still engaged in talks with the British government in the hope of securing changes to the implementation of the agreement as the price for ending its boycott of the power sharing Executive at Stormont.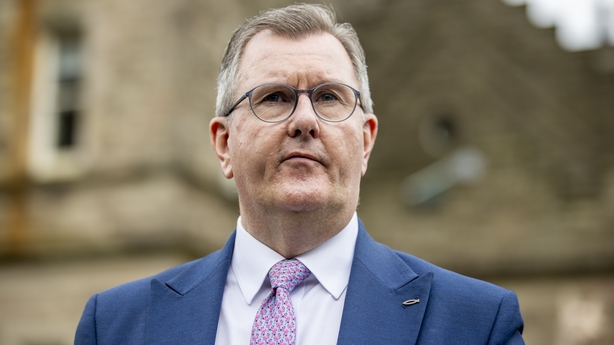 'Entirely unnecessary'
DUP leader Jeffrey Donaldson told RTÉ News that the introduction of the green lane system did not amount to implementation of the Windsor Framework, but was instead the introduction of the Northern Ireland Retail Movements Scheme to help supermarkets to bring food and other products from Britain with the minimal amount of bureaucracy.
However, a senior party member, Sammy Wilson MP, told BBC Northern Ireland on Friday that the introduction of the new system today would "confirm" the existence of an Irish Sea Border.
Mr Donaldson said the introduction of the changes did not demonstrate that his party's lobbying for changes to the Windsor Framework had fallen on deaf ears.
"Not at all, we are continuing to engage with the Government," he said.
"We must get what the Prime Minister said we would be getting which is that when it comes to the movement of goods between Great Britain and Northern Ireland, staying within the UK, that there is the absolute minimum of sharing of data or whatever is required for the movement of those goods without this customs regime which is entirely unnecessary.
"And secondly, we need legislation to future proof our ability to trade with the rest of the United Kingdom that respects our economic rights as part of the United Kingdom."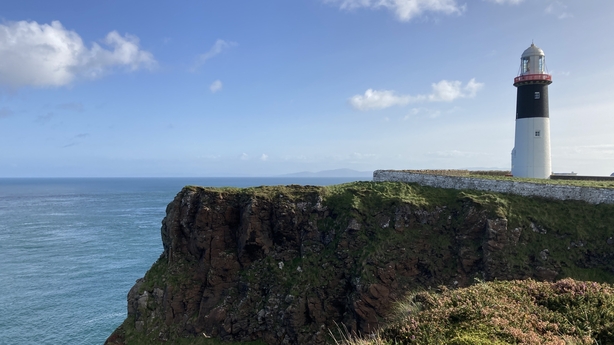 'Time to get on with business'
British Prime Minister Rishi Sunak last week said the Windsor Framework had removed the major stumbling block to the return of power sharing at Stormont.
Secretary of State for Northern Ireland Chris Heaton-Harris said the first stage of implementing the Windsor Framework was "removing barriers that existed for Great Britain-based businesses to trade with Northern Ireland" and that it was "time to get on with business".
Speaking at the Conservative Party conference in Manchester, Mr Heaton-Harris said he visited Peel Port in Birkenhead this morning "to see the smooth flow of trade goods able to travel between Great Britain and Northern Ireland".
While the DUP insists the Framework is bad for the economy of Northern Ireland, he said more than 1,600 new businesses have signed up to a new internal market scheme meaning more traders than ever wanted to do business there.
Mr Heaton-Harris said there has now been no functioning devolved government in Northern Ireland for 605 days.
"That means the people of Northern Ireland have been without a government - no new policies developed and no Ministers taking decisions on the issues that matter to voters," he said.
"Since starting this job, I have been working to get politicians back to Stormont because I believe that the people of Northern Ireland are best served by the MLAs they elected to take positions for them.
"People in Northern Ireland need their locally-elected politicians to take action to make Northern Ireland's finances more sustainable; and to improve the health service there, where 22% of the population are on a waiting list - and there is, I'm afraid, a very long list of other things that need to be sorted.
"So I say to my friends in the unionist community we will continue working to answer your remaining concerns.
"You know, and we know, progress has been made and we are working in a constructive spirit. And it is clear that the vast majority of people and their political leaders want to get this done."
Yesterday, Mr Heaton-Harris said the British government was in the "final stages" of engagement with the DUP over its concerns, adding that there was "still more work to be done".
Writing in the Belfast-based Newsletter newspaper, he said the Government was "pulling together a comprehensive package of proposals that we hope will address their concerns".
But there is no sign that the DUP is preparing to end its boycott and accept what is on offer.
Mr Donaldson told RTÉ News his party is "very concerned" that Mr Sunak will not deliver on pledges to remove any sense of a trade border in the Irish Sea.
"It's still delivering a degree and a level of checks and bureaucracy that harms our economy, that makes it more difficult for consumers to bring products from suppliers in Great Britain or for businesses to trade across the Irish Sea, so clearly there are gaps here, there's more work that needs to be done," he said.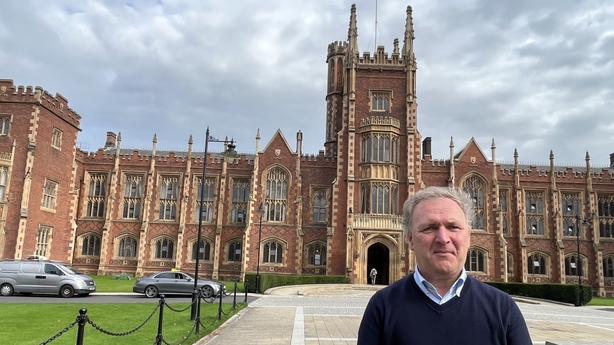 'UK Government prioritising its own interests'
David Phinnemore, professor of European Politics at Queen's University Belfast, said there is no doubt that the changes introduced today represent the first implementation of measures agreed as part of the Windsor Framework.
"This will see the implementation of some of the checks and controls which haven't necessarily been applied in the past on goods coming into Northern Ireland and basically the move away from the old grace periods to one where we're seeing agreed implementation of a set of rules and a degree of legal certainty and clarity for traders," he said.
Professor Phinnemore believes the fact that the green lane has gone live does demonstrate that the DUP campaign to secure fundamental changes to the trade agreement has failed.
"I think the British Government is taking the view that okay, well, it tried to listen back in 2021, 2022, it pushed forward with the EU, it's reached an agreement with the EU which it probably thinks is probably going to be as much as it can get out of the EU and therefore it really needs to be implemented," he said.
"Not everybody is going to be happy with any agreement, but the UK Government does seem to be just prioritising its own interests in terms of developing relations with the UK with the EU rather than necessarily just listening to what the DUP complaints are.
"The UK always wanted to sort of resolve the protocol issues with a view to getting the Executive back up and running, but clearly we don't seem to be that much closer to the Executive returning than we were at the beginning of this year."