One of the largest and most comprehensive collections of Cumann na mBan memorabilia has gone on display at the Cork Public Museum after its surprise discovery in a dusty attic.
Curator Dan Breen said the historically significant collection would have been lost forever but for the vigilance of a householder who rang the museum and asked them to come and assess the material in his attic ahead of his selling the property in 2007.
"I was expecting a 10-minute callover - no there's nothing here, thanks very much - but we stumbled upon what appeared to be an absolute treasure trove relating to the Cumann na mBan in Cork, and more significantly, the Cumann na mBan in Cork after the split and the Civil War and the role especially played by two sisters Lil and May Conlon", Mr Breen said.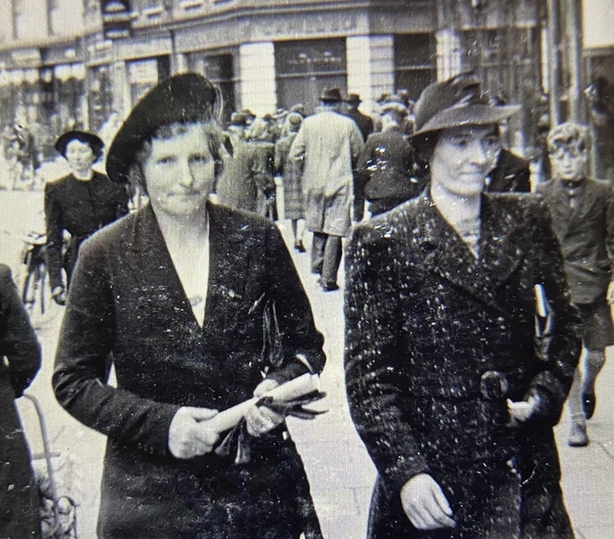 Experts say the archive, which contains over 5,000 items including photographs, letters, pamphlets and newspaper clippings, gives an extraordinary insight into the role of the women's republican paramilitary organisation during tumultuous times in the country's history, especially during the Civil War.
Now fully available online, Mr Breen says the material is a treasure trove for historians and researchers interested in the history of the time and the role of women.
"Over the last few years we tried very hard to digitise it and get it out to the public and I think over the next few years, more and more discoveries will be made from the collection and more and more connections will be made", said Mr Breen.
Curated artefacts from the collection have now gone on public display as part of the Museum's first major exhibition in over 70 years, on the Civil War in Cork.
Like the famous MacSwiney and Wallace sisters, Lil and May Conlon were leading members of the Cumann na mBan in Cork City, but Mr Breen says they "came into their own" when the organisation split over the Treaty in 1923, and the sisters took the pro-Treaty side contrary to the national stance.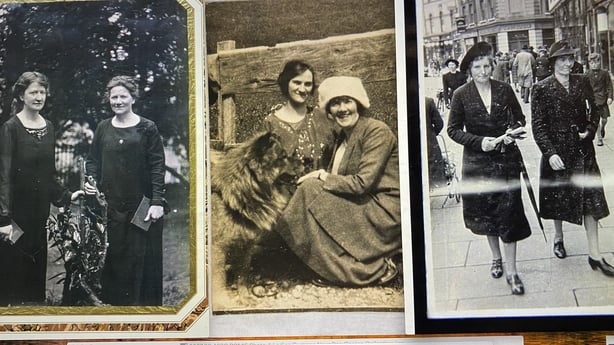 "This Conlon Collection allows us to see a microcosm of what was happening throughout the country - brothers were fighting brothers, families were split in half, organisations were being split, and I think this collection gives us just such a unique perspective into what was happening on the ground in Cork itself."
Avid collectors, the archive was also the primary source for the first history of the Cumann na mBan written by Lil Conlon and published in 1969 - a copy of which was recently acquired by the museum.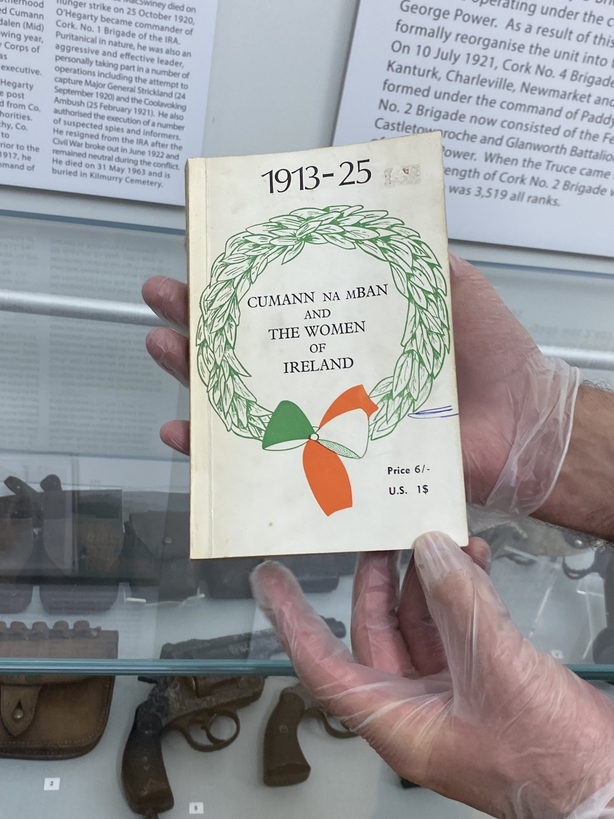 "Without a doubt it is a wonderful book and it lays out quite clearly that Lil felt she had no choice but that she had to do this book because the role of women, and the Cumann na mBan, had been ignored especially in the 1966 commemorations of the 1916 Rising", he said.