The College Green bus gate, which previously operated between 7am and 7pm Monday to Friday, will now be implemented at all times.
Private vehicles will no longer be allowed to traverse the area.
Dublin City Council said the plan will help improve travel times for the two million public transport users who pass the front entrance of Trinity College every week.
The estimated 27,000 private vehicles that also use College Green weekly will now be required to find an alternative route.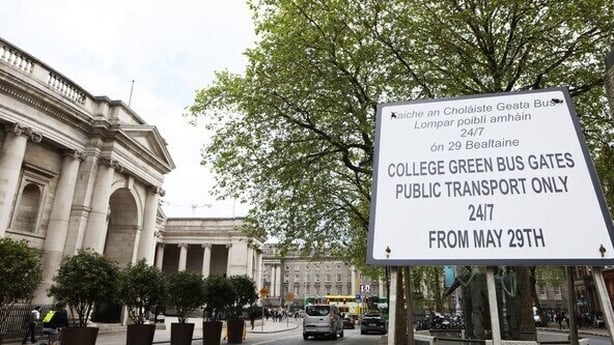 The scheme included a plan to reroute buses from the area, but this was postponed.
Dublin Town, which represents businesses in the area, has said most people have stopped driving cars through the area and so the car ban will not be a major inconvenience.
However, it added that there has been no engagement about the ban with businesses in the area and issues pertaining to deliveries, waste collection and access for maintenance and repairs have not been considered.
Dublin City Council staff were redirecting a number of cars who attempted to enter the bus gate this morning as the restrictions came into effect.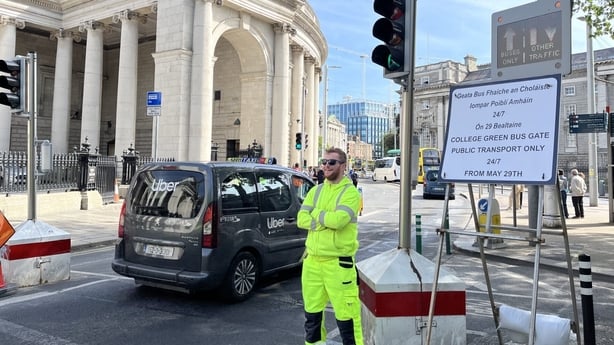 Claire French, Senior Executive Engineer with Dublin City Council, said the new measures will not stop people accessing College Green and other areas.
"The original bus gate came in, in 2009 and and since then there's been a lot of change in the area, the Luas cross city came in a few years ago, the number of lanes have been reduced, there are 24-hour bus routes coming through here so we have a limited space.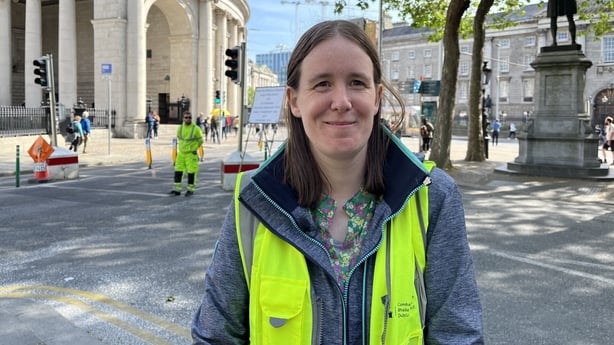 "So we need to remove the private cars to give priority back to public transport and cyclists, however anyone who needs to get anywhere on the south side or the north side of the city that used to go through the bus gate can still get to those places just by a slightly different route."
Dublin Town CEO Richard Guiney said more consultation is needed with businesses to ensure future support for pedestrianising this and other parts of the city.
"We had some issues around Capel Street with deliveries, for example when businesses were using private vehicles to make deliveries to small stores, waste companies saying they couldn't access premises and then suspending that service.
"And we had things like plumbers and shop fit outs where they couldn't access the premises so these are small things that can be resolved when you have dialogue.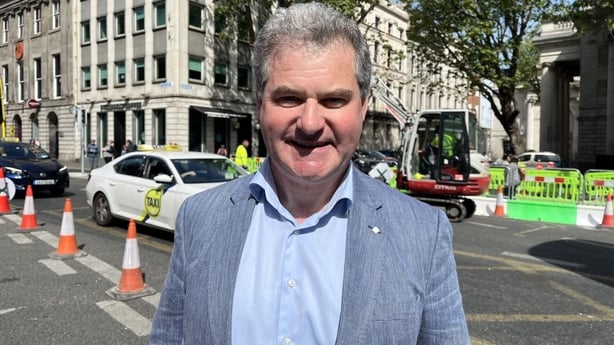 "We're going to be asking businesses and the wider public to make significant changes to move towards renewable energy sources and it's easier to do that when you've brought people on the journey with you.
"So I'm very disappointed that we're facing a lot of the same issues again with College Green. They're very solvable but they do need that engagement to take place."
There had been plans to re-route buses from College Green but that has been postponed until at least next year.
But Dublin City Council hopes that this ban on private vehicles using the areas will be the first step on the path to complete pedestrianisation for this landmark plaza.