Out of the ashes of a world war, rose an organisation to fight the battle for global health.

"If you can imagine after the war, societies, including health systems, were devastated and there are many displaced people around the world living in difficult conditions," Professor Kelley Lee, an expert on public health told RTÉ News.

With higher risk of outbreak of infection diseases like tuberculosis, typhus, dengue and malaria, the idea was to create "a pillar of the new UN system to ensure that those immediate post-conflict needs were met," said Professor Lee from Simon Fraser University.

The new agency established healthcare as a basic human right and set global standards in sanitation and nutrition.

And enjoyed some remarkable successes.

Smallpox, which was estimated to have led to 300 million deaths since 1900 alone, was eradicated through a WHO vaccination drive.

And polio – a highly infectious disease which killed or paralysed many children in Ireland and worldwide in the early half of the century – was brought under control by 1980.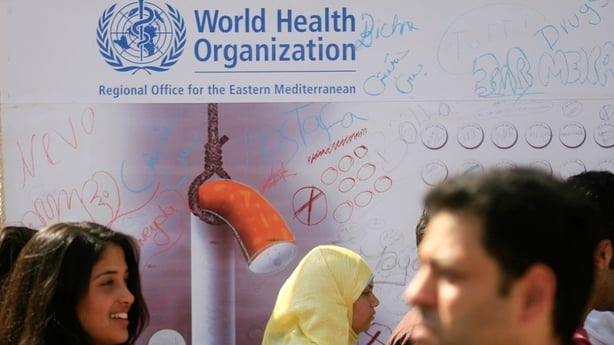 The agency also led the fight against HIV/AIDs and pioneered anti-tobacco campaigns.

But there were failures too.

WHO came under heavy criticism for its "egregious failure" to sound the alarm on an Ebola outbreak in West Africa in 2014, which went on to kill tens of thousands of people.

Some targets, set decades ago, remain beyond reach to this day.

In 1987, WHO launched the Safe Motherhood Initiative, to reduce maternal morbidity and mortality by 50% by the year 2000.

But it fell well short. 800 women are still dying every day, from preventable causes related to pregnancy and childbirth, according to the latest UN figures.
Covid-19
Most recently, it was WHO's handling of the early stages of the Covid-19 outbreak that battered its reputation.

In January 2020, WHO repeated China's false assertion that there was little evidence the new coronavirus discovered in Wuhan was spreading among humans.

"Early on in the pandemic, China misreported that SARS-CoV-2 was not readily transmissible," Lawrence Gostin, Professor of Global Health Law at Georgetown University, Washington DC, told RTÉ News.

"Of course, it was and they knew it. WHO amplified China's statement."

The Chinese government denies a cover-up – calling it a Western plot to smear China.

But while WHO praised China's response in public, behind the scenes, according to leaked reports, staff were frustrated with the lack of information.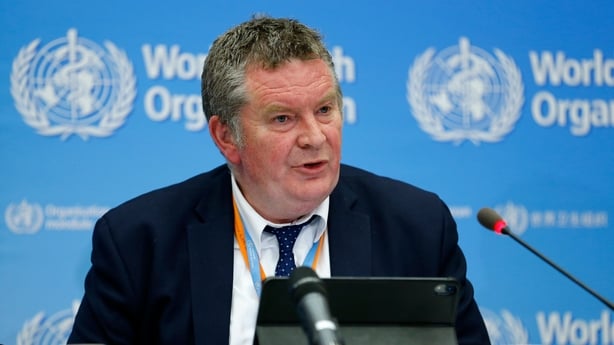 In an audio recording from January 2020, obtained by Associated Press, Dr Michael Ryan, WHO Executive Director, Emergencies, was heard referring to the first SARS outbreak in 2003, which China was also accused of covering up.

"Some of us have been here before," Dr Ryan said.

"This is exactly the same scenario, endlessly trying to get updates from China about what was going on in Guangdong and then bang.

"WHO barely got out of that one with its neck intact given the issues that arose around transparency in southern China. We do need to shift gears here."
---
Read more: WHO says Covid-19 is still a global health emergency
---
The then US President, Donald Trump, accused WHO of being too close to China and withdrew the US - by far its biggest financial contributor – from the agency. The decision was later rescinded under President Biden.

But WHO does not have the authority to override governments, even in a global health emergency, Professor Lee told RTÉ News.

"WHO cannot just march into a country and take that information," she said, "it has to work with member states."

If countries want WHO to be more forceful, then they must give it the authority, she said.

"It's down to member states, if they want to commit to that sort of authority than they must give WHO more powers and more resources to enforce international health regulations."

But withdrawing from WHO is not the answer, she added.

"Withholding money from an organisation that actually is already very starved of resources in the middle of a pandemic in order to require it to do something that is not authorised to do was actually quite pointless," said Professor Lee.

"It was performative."

Criticism of the WHO continued when it sent a mission to Wuhan to probe the origins of the virus amid a feverish debate over whether the virus spilled over from an animal to human or leaked from in a laboratory.

At the end of the heavily-choreographed trip, the WHO mission concluded that the lab scenario was "extremely unlikely."
'Hard truths'
But the WHO Director-General Tedros Adhanom Ghebreyesus immediately contradicted the assertion, saying that all hypotheses remain on the table.

"More recently, Dr Tedros, has been very strong in his calling for transparency and accountability by China and others," Professor Gostin, a close friend of the WHO Director General, Dr Tedros, told RTÉ News.

As the pandemic raged across the world, Professor Gostin spoke out against the failure to provide enough vaccines to vulnerable populations in the developing world, while wealthy countries hoarded.

But the world would be a lot worse off without WHO, he said.

"Did WHO make mistakes during the pandemic? You bet they did," Professor Gostin added.

"And have they made mistakes before? Absolutely.

"But by and large, they were honest brokers. They told it, as they saw it, in the face of ongoing scientific uncertainty.

"I regard myself as the closest friend and admirer of WHO and Dr Tedros but I'm also a critic, because friends tell hard truths."

But WHO is now facing a hard reality.
'Chronically underfunded'

Funding depends on voluntary contributions from member states.
The WHO is "chronically underfunded" according to experts, with a budget of $6 billion to cover a vast global mandate of health care delivery.

It is also suffering from a lack of trust.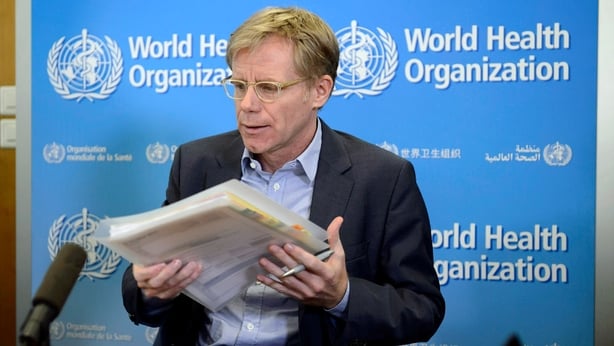 "If we had the trust of the communities we were working with, Ebola would have stopped way faster. COVID would have been managed way better," Bruce Aylward, Senior Advisor to WHO Director-General said at a recent panel discussion on the future of the organisation, held in Geneva.

"We've got to be trusted in a way we aren't today. We're going to have to earn that," he told WHO delegates.

In the wake of the Covid-19 pandemic, WHO is preparing a "pandemic instrument" which will beef up its powers in the event of another global health emergency.

The move is facing opposition from some member states – including superpowers United States and China - who fear their sovereignty will be undermined if the WHO is given more teeth.

Developing nations, meanwhile, are reluctant to sign up to anything that will oblige them to hand over data without a guarantee of affordable and equitable access to vaccines and therapeutics in return.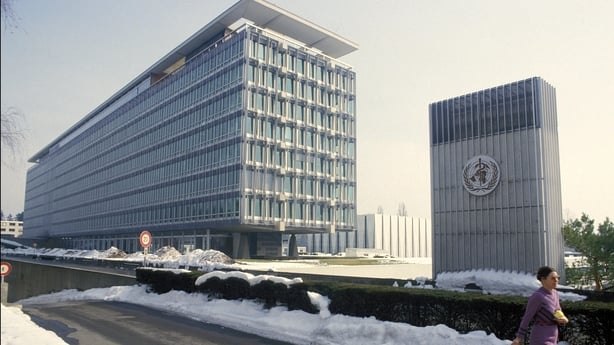 Reform to survive

But beyond pandemic preparedness, public health experts believe that the WHO needs to reform to survive.

"WHO was established 75 years ago. Its processes, its structures, and most importantly its mindset are stuck in the time 75 years ago when it was established," said Mr Aylward.

"By 2050, the future of health will be significantly different," WHO Director-General Dr Tedros Adhanom Ghebreyesus said at the same meeting.

Things that were once considered science fiction, like robots in the operating theatre, are commonplace today, he said.

As technology and medical advances continue to transform healthcare, WHO needs to stay at the forefront of global cooperation, Professor Gostin said.

"They are now at a crossroads," he said.

"Will they become the organization that the world needs and aspires to? Or will they continue in the same vein that they have?

"I think it's up to WHO but also the international community in supporting this wonderful organization and giving them the tools that they need to make the right to health a reality."