Efforts to increase the proportion of primary schools in Ireland that are multi-denominational have suffered a significant setback in recent weeks.
Under the latest plan, Catholic primary schools in a number of towns and suburbs across the country have been asked to consider reconfiguration to allow for one school among them to become multi-denominational.
The process - designed by the State and the Catholic church - aims to achieve change in areas of stable population with a preponderance of primary schools that are Catholic and not enough or no multi-denominational provision.
For the past nine months discussions have been taking place in the north Dublin suburb of Raheny. With its three Catholic primary schools - one mixed junior school and two single-sex seniors - it is exactly the kind of area that needs this kind of change.
It is not just multi-denominational education that is needed in Raheny; many parents in the area also want mixed education for their children, with girls and boys learning together.
Last month, however, discussions on potential change ended in failure.
"My conclusion at the end of the structured engagement process" the talks facilitator wrote "is that the three schools should be retained as they are currently configured".
The facilitator's three reports, sent to the Archbishop of Dublin late last month make for bleak reading. They show a process doomed to failure from the outset.
Commenting on the very first meeting with the Boards of Management of the three schools in June of last year the reports state "it was clear… that the great majority of BOM members were not in favour of transferring the patronage of one of these schools".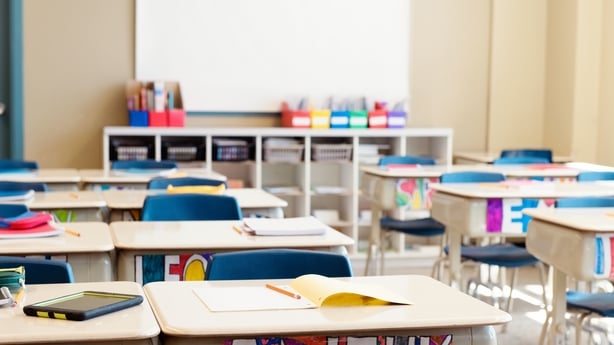 The talks facilitator was Don Mahon, a retired Department of Education inspector.
At a meeting of staff of Raheny's Catholic junior school in October he noted that a school principal "made very clear her own commitment to working in Naíscoil Íde, under its current configuration as a Catholic school under Catholic patronage".
She was not alone.
"It was clear from views expressed by the school principal, the chair [of the] BOM and the staff members who spoke that there was no appetite among the staff for a change of patronage," he concluded.
In early December Naíscoil Íde held a meeting for parents.
It was opened by the principal, and addressed by Monsignor Dan O'Connor, Episcopal Vicar for Education in the Dublin Archdiocese.
At the meeting parents complained that the reconfiguration process was "not properly worked out".
They said it was "unfair" that they did not have "a clear view of how the schools would be reconfigured before they could agree with the transfer of patronage of any of the schools".
The facilitator's report states that "Parents indicated that the lack of a clearly worked out plan for the three schools meant that parents didn't have a clear proposal to consider. As a result, they were unwilling to take "a shot in the dark" and so plumped for retention of the status quo".
"Nevertheless, there seemed to be a sizable minority who were seeking change. As was the case with the other meetings, the great majority of parents were either silent or did not get the opportunity to speak".
It is no surprise that this process has ended in failure.
Four years ago, a similar attempt to reconfigure Catholic schools in another north Dublin suburb – the Portmarnock/Malahide area – also failed after schools in the area warned parents of dire consequences, all unfounded.
They warned that a change from Catholic patronage to multi-denominational would mean that children would no longer be able to celebrate St Patrick's Day or Christmas.
They said the use of Irish greetings such as "Dia dhuit" would be banned.
There were no such outlandish claims this time round, but reading through Mr Mahon's reports there seems to have been no procedure in place to address what the facilitator called parents' fears and suspicions.
There was no one 'selling' the proposed change.
This has not surprised some people closely involved in reconfiguration processes elsewhere.
They lament what they say is an abdication of leadership.
The preferred patron for a reconfigured school is the state Community National School model, which is run by the state's Education and Training Boards.
"There is nobody promoting the State system" one person closely connected to a reconfiguration process elsewhere told RTÉ News.
"ETB schools are very successful at second level so why is the State not backing its own model at primary level? Why is the Minister for Education not backing the state's own model?"
Another source pointed to comments that the minister, Norma Foley, made at the opening of a successfully reconfigured school in Nenagh earlier this year.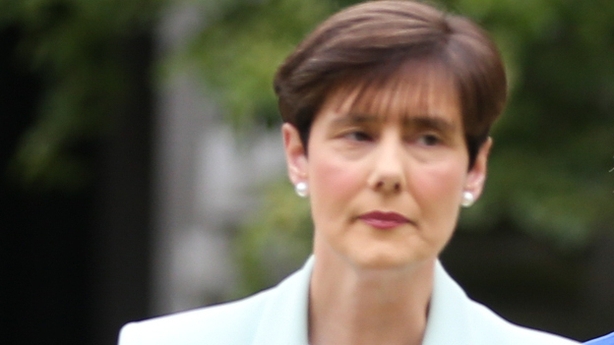 Asked by RTÉ News what words of reassurance she could give to parents who might be nervous about what change might mean, the minister was at pains to stress that the process was a consultative one.
"Everybody must be on board with that process and that includes staff within the schools and that includes the wider community in terms of the parents," she said.
"The voice of everyone is equal around the table here and when a decision is made by the entire community to move forward in a new direction then it will move forward in a new direction".
The minister's words have been interpreted as the granting a veto to anyone in a school community who does not want change.
If the voice of "everyone" is equal around the table, and "everybody" needs to be on board then how can change ever be achieved?
This view seems to have been borne out in Raheny.
Commenting on a meeting for parents at Scoil Assaim the facilitator said: "There was opposition to the notion that the majority who wanted to continue with Catholic education should facilitate the wishes of what might be a substantial minority to have a multi-denominational school in Raheny".
"There seemed to be … a lack of willingness to consider how the preferences of a minority of parents might be accommodated".
"It was clear … that the school community had divided into two groups; the majority on the side of retaining the schools as they are and the minority on the side of transferring one of the schools to multi-denominational patronage."
The majority won out in the end.
But is it fair that a majority of parents were allowed to veto the right of a substantial minority who want their children educated in a non-Catholic setting, or even just want boys and girls to be educated together?
The facilitator himself seems to believe that the very process itself actually encouraged this to happen.
"The process was troubled by suspicions and lack of trust from an early stage. The comments and questions in the reports of the meetings with parents reveal that many parents had little confidence in the process.
"A lot of parents seemed to be fearful that there was a hidden agenda that had not been shared with them.
"The pilot initiative process seemed to give rise to considerable unease and anxiety among the school community, which may have contributed to individuals adopting entrenched positions and unwillingness to consider other views".
Staff shared this lack of confidence: "There seemed to be a considerable lack of trust among, at least, some of the staff regarding what was involved in the current reconfiguration initiative, and a suspicion that there was an agenda that was not being shared with them.
Teachers presented long lists of questions, as to how any change might affect their working conditions. Would their contracts be affected? Or their seniority? How many principals would there be if schools were amalgamated? Would staff have a choice as to which school they went to? Would there be an option to retire early? Would there be funding for possible construction work such as new toilets? These are all important questions.
In relation to the questions raised by teachers, the facilitator's report simply says "the issues raised in these questions were discussed and responded to".
One of the schools, Scoil Áine, decided to survey its own parents. In the letter asking for their vote, the school said: "There is no road map as to how this will be achieved and we have received no answers to our questions from the Department of Education.
"There is no plan except to decide to divest first and then see how the reconfiguration can be managed."
Perhaps not surprisingly, 83% of families voted against divestment and 17% in favour. 56% voted in favour of changing to a system where girls and boys could be educated together, with 42% against.
But that change too has been stymied.
Describing the parent meetings at all three schools as "challenging" the facilitator concluded: "It is likely many of the parents who are opposed to reconfiguration of any of the schools, are opposed to reconfiguration as much from an "organisational" as from a religious education standpoint.
"The majority of parents ... are very concerned that a change of patronage or even to coeducation, will negatively impact on the delivery of education to their children and will cause social upset within the community."
The facilitator reports seen by RTÉ News are drafts.
But Mr Mahon's conclusion in them is stark.
"The current pilot initiative has run its course", he states, and there should be no change to the status quo.
It is clear from his reports that all this has been a tremendously divisive exercise, generating bitterness between parents, and creating an atmosphere where some became fearful of speaking up.
But the need for change in the Raheny area remains
The plan for the area was to reconfigure just one of its three Catholic schools to multi-denominational patronage.
Department of Education data shows enrolment in Raheny's Catholic Junior School, Naiscoil Íde, waning, from 379 four years ago to 353 last year. But demand for its closest multi-denominational school, Killester Raheny Clontarf Educate Together, is huge.
That school has already filled its one Junior Infants class for next year, and right now there are no fewer than 138 children on its waiting list.
For the significant minority in the area that is crying out for change, that prospect must now seem farther away than ever.