This week is the busiest of the year for one of the oldest nurseries in the country.
All of the shamrock sent abroad from Ireland comes from a single glasshouse at Cools, near Baile an Sceilg in Co Kerry.
The shamrock is grown in a water-based gel rather than soil, to allow it to meet strict export licensing conditions.
Ireland's access to Washington on St Patrick's Day has made the shamrock an iconic Irish symbol throughout the world.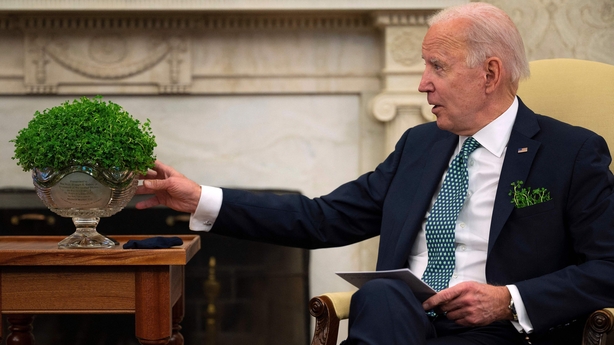 The shamrock which is exported to the US and elsewhere is planted from seed by local company Irish Plants International in Baile an Sceilg on 1 October, growing prolifically on local rainwater, nutrients and sunshine.
Father and son team Joe and Cian Sugrue are the shamrock farmers of south-west Kerry.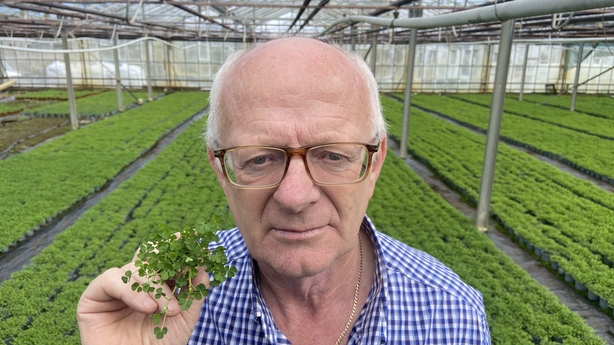 Joe got his first job at the nursery when the glasshouse was being constructed in the early 1970s.
There is around an acre and a half or roughly 6,000 square metres under glass.
Joe has been growing shamrock for the domestic market since then.
But the key to exporting it came when a water-based gel was developed, in conjunction with scientists from University College Dublin, which allows the shamrock to grow without soil.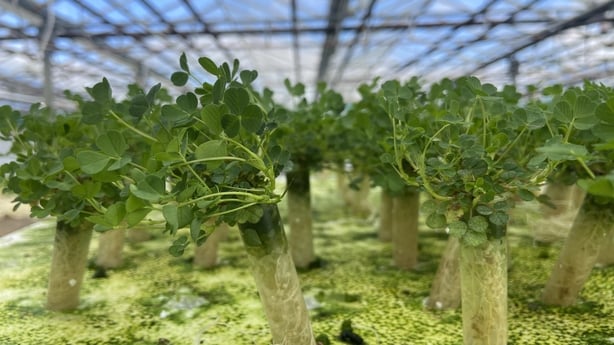 The shamrock has a shelflife of weeks, sustained by nutrients in the gel. It can also be refrigerated.
The presence of the gel and the absence of soil allows the shamrock to be exported throughout the world.
Exports are accompanied by a phytosanitary certificate granted by the Department of Agriculture.
Today, the nursery produces between 150,000 and 170,000 individual sprigs of shamrock for export, and between 40,000 and 50,000 potted plants for the domestic market and - the Covid lockdown aside - the market is growing every year.
We need your consent to load this rte-player contentWe use rte-player to manage extra content that can set cookies on your device and collect data about your activity. Please review their details and accept them to load the content.Manage Preferences
Joe Sugrue admits that, in the early days, he never saw that demand coming.
"I didn't think there was a market, and I didn't think it could be done," Joe told RTÉ News.
"Now it's quite successful. We had a few difficult years with the pandemic, but it was good before that and it's very good again this year."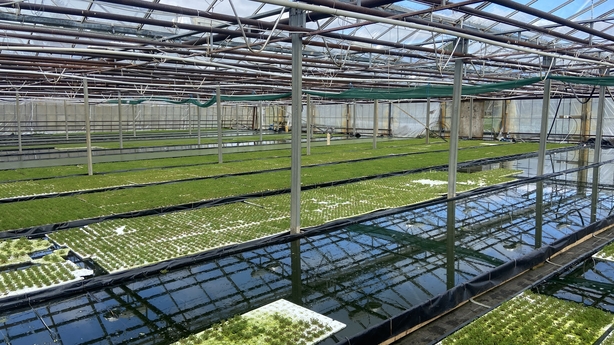 Cian Sugrue says he joined his father in the nursery "as soon as I was old enough to walk".
In contrast to Joe, Cian says he always saw a market for the shamrock.
"There has always been a 'grá' for the shamrock," Cian says. "I see it being very successful, and it's growing year-on-year.
"We are getting orders from all over the world and, even if we do come across road blocks getting it shipped to places, it will arrive alive.
"We thought Brexit would be an awful lot harder, but we have the paperwork, the shipments are going out and it's no problem."
Joe and Cian and a small team of full-time and seasonal workers set the shamrock from seed on 1 October and they nurture it for over five months until its ready to harvest.
Among the orders being shipped are consignments for the Defence Forces, who currently have more than 500 personnel serving abroad.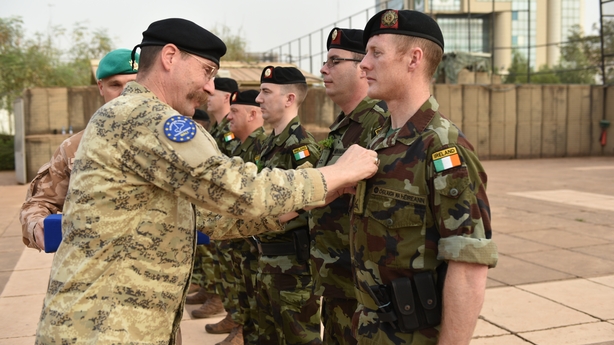 Shamrock for them is being flown to Belgium, Austria and the Balkans, the Middle East and Africa this week.
On St Patrick's Day, there will be medal parades for Irish troops in Lebanon, where Defence Forces' members serve on a UNIFIL mission, and in Syria, where Irish soldiers are currently serving with UNDOF.
Soldiers on their first deployment abroad receive shamrock and their first UN peacekeeping medal.
Then there are other high-profile orders too.
The British Army's Irish Guards are presented with shamrock from Baile an Sceilg by the Princess of Wales, Kate Middleton.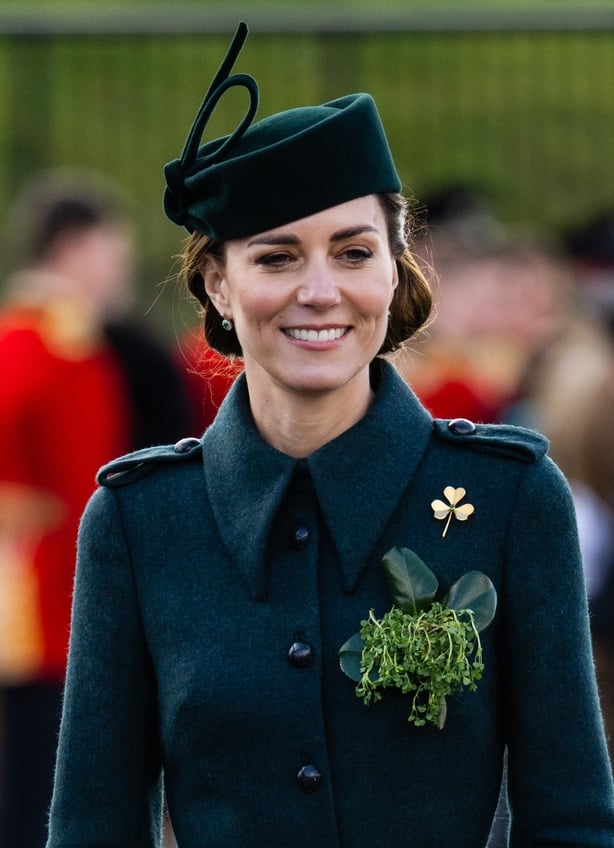 "We also have the contract to make a special brooch of shamrock for her - those are the ones you would be very proud of," says Cian Sugrue.
For now, the packing is almost done and most of the deliveries are on their way, from one of the most beautiful corners of the world to the rest of the world.