It was a particularly bad week to talk about left-wing unity, given that various left-wing parties were at each other's throats.
Nonetheless, People Before Profit published a document on Thursday entitled: "The case for a left government / Getting rid of Fianna Fáil and Fine Gael."
The 29-page pamphlet contained a curious claim that wealthy people may "use their control over the media to turn a population against a left government".
The main thrust, however, was more straight-forward: "Real change means booting Fianna Fáil and Fine Gael out of office."
Dún Laoghaire TD Richard Boyd Barrett contended that the left needs to "grasp the opportunity" to build a genuine and radical government.
It was a clarion call for unity of purpose, but there was a significant 'but': he wasn't inviting everyone on the left to join.
They may jointly command 19 seats in the Dáil, but Deputy Boyd Barrett was excluding both the Green Party and the Labour Party due to what he described as their "absolutely diabolical" record in government.
The Labour TD for Dublin Fingal, Duncan Smith, told me later: "It's disappointing that people claiming to come together to build a left alternative would seek to exclude the party founded to represent the interests of working people over 110 years ago."
Rejecting the critique of Labour, he contended: "Throughout its history, Labour has done more to protect and develop the interests of working people than any other political organisation on this island."
This week's recriminations didn't just involve a spat between Labour and People Before Profit.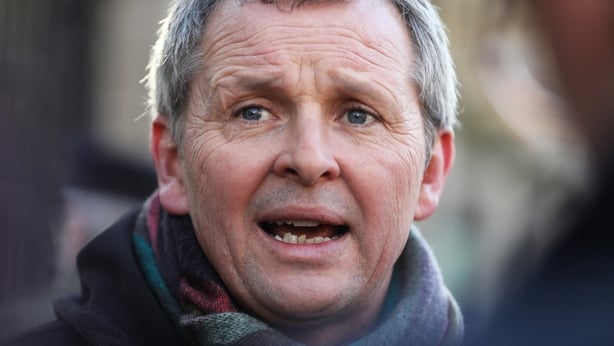 There was a much wider dispute, which raises significant questions about the cohesiveness of any left alliance.
For example, the Social Democrats' new leader, Holly Cairns, threw brickbats, rather than just shade, at Labour during her debut news conference.
Asked the old chestnut about a possible merger between the two parties, she opined that it simply wasn't possible because "... trust has been broken between the people and the Labour Party".
The question is one that irritates every Social Democrat TD, councillor and party member every time that it's asked - but the Cork South West deputy chose to put the boot in.
Not surprisingly, it drew a sharp response from Labour.
A spokeswoman told Louise Burne, political correspondent with the Irish Mirror: "Among the many differences between us and the Social Democrats is that the Labour Party was founded by James Connolly. The Social Democrats were founded by Stephen Donnelly."
Ouch.
The spat rolled on from Wednesday to Thursday, with Deputy Cairns responding with equal sharpness on RTÉ Radio that she would rather be in a party that was abandoned by Stephen Donnelly, than a party which abandoned the principles of James Connolly.
Yet while the Social Democrats clearly view theirs as "new politics", and Labour's as "old politics" - others on the left can't see any difference between the two.
The Aontú leader Peadar Tóibín, who describes his party as "centre-left", contends that the only difference between them "... is marketing and branding, really".
He suggests that the parties are "... reducing their impact politically by being fractured. But I can't see them getting together".
The Meath West TD also had a caustic evaluation of People Before Profit and its allied party, Solidarity, which is represented in the Dáil by Cork North Central deputy, Mick Barry.
Deputy Tóibín said: "It is impossible, in my view, to see them actually functioning in a government. I don't think they're for real in government whatsoever."
For its part, Sinn Féin was remaining somewhat above the fray.
A spokesman told me the party's "... strong preference is to lead a future government that includes neither Fine Gael or Fianna Fáil. That is the outcome that will best deliver real change".
They added: "That outcome is, however, in the gift of the electorate. After the next General Election, we will speak to everyone elected in the Dáil in the interests of forming a strong, stable government that delivers."
This standard response is viewed by political analysts as Sinn Féin keeping the door open to a possible coalition with Fianna Fáil - should the numbers require it after any General Election.
Some on the left are also deeply suspicious that Sinn Féin's political credo is more nationalist than left.
There are also policy differences which could make it difficult, if not impossible, for some left parties to join a Sinn Féin-led government.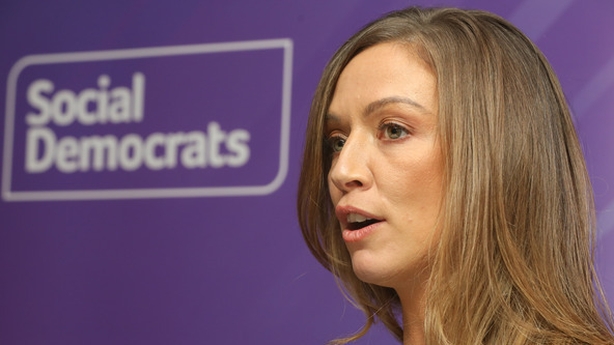 In her interview with Today with Claire Byrne, Deputy Holly Cairns said: "With Sinn Féin, we'd have concerns on climate action. We would have to ensure things like that were set in stone."
Take all of that together, and the sceptical observer will no doubt conclude that the People Before Profit plan is a political dead duck.
Then again, it did serve one purpose: it highlighted that they and Solidarity are opposed to working with Fine Gael or Fianna Fáil under any circumstances - unlike other parties.
People Before Profit also has a fallback position: to vote for Mary Lou McDonald as Taoiseach and support a Sinn Féin led-government in a form of "confidence and supply" arrangement.
It's important to also note that Sinn Féin, the Greens, Labour, the Social Democrats and Aontú have all said they're open to talks after any General Election.
Independents such as Thomas Pringle, Catherine Connolly, Joan Collins and Violet-Anne Wynne might also swing-in behind such a Coalition.
The Donegal TD, Thomas Pringle, is disparaging of the commonly held view that left wing parties are incapable of banding together.
He texted me: "I don't think left unity is particularly difficult to achieve. I would say that it has never been tried yet in an Irish context."
That said, any prospective left-leaning Coalition would have to deliver on his key issues such as housing, health, education, infrastructure, climate change and international relations.
Deputy Pringle said: "My participation or support will depend on who will match on that and whether it would be progressive and working for the people."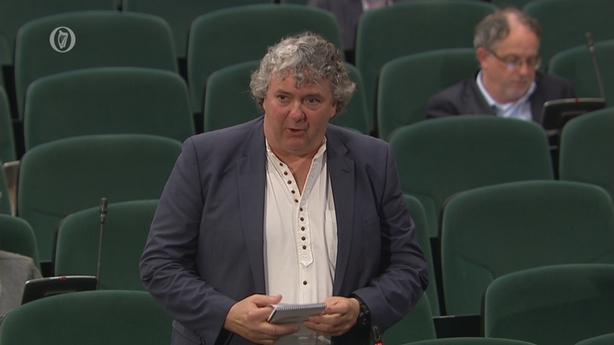 It's sometimes argued that the electoral prospects of parties on the left would be significantly boosted if they concluded an electoral pact in which second and lower preferences were transferred between them.
If all red boats were to rise, the logic goes, then the chances of achieving the nirvana of a left-leaning government would get tantalisingly close.
The proposal, however, was given short shrift by the Social Democrats new leader this week when she said: "I'm not interested."
Such trials and tribulations on the left of the political spectrum will be scoffed at by their opponents.
They'll recall how there was once an entity called the United Left Alliance which was established before the General Election in 2011.
It promptly descended into anarchy after entering the Dáil. A rump formed a new entity - the United Left - which in turn fell apart.
They will also point to opinion polls and argue that the outgoing Government will have a reasonable chance of returning to office.
'It's a distinct possibility, in the event of a Sinn Féin electoral wave, that many of the current left-wing TDs could lose their seats.'
This weekend's Ireland Thinks / Sunday Independent poll suggested Sinn Féin would secure 29% of first preference votes but the Coalition would achieve 44%.
This will be dismissed by the left as a case of wishful thinking.
They will, in reply, point out that the combined support for Fianna Fáil and Fine Gael has fallen-off a cliff over the past 15 years.
Ultimately, the deciding factor will be the electorate which could well obliterate any chances of a left-wing government.
It's a distinct possibility, in the event of a Sinn Féin electoral wave, that many of the current left-wing TDs could lose their seats.
Among those seats viewed as vulnerable would be those belonging to People Before Profit and Solidarity - with the exception of Richard Boyd Barrett.
I last blogged about the possibility of a left-led government back in 2018.
Five years later, we're still talking about the possibilities.
That said, it's arguable that the proposition is closer to becoming a reality than ever before - despite this week's rancour.