A pioneering Irish nun has completed a nine-day walking pilgrimage to see Pope Francis in conflict-torn South Sudan.
Sr Orla Treacy, who is originally from Bray, Co Wicklow, was part of a group of young pilgrims and spiritual leaders who walked most of the way from the central town of Rumbek to the capital Juba - a journey of around 400km.
The Loreto sister runs a boarding school in Rumbek, where her work to empower young women and girls has received international recognition.
She said: "Most of the young people walking with us have never left the county. So there was a lot of anxiety about going beyond their state boundary into a state where they have grown up believing the people are their enemies.
"However, the people in the streets welcomed us, they gave us goats and bulls, which is the biggest welcome we could receive in the community. We shared a meal together and shared prayers together and I think everybody was going to bed thinking, 'you mean these people are the same as us?'"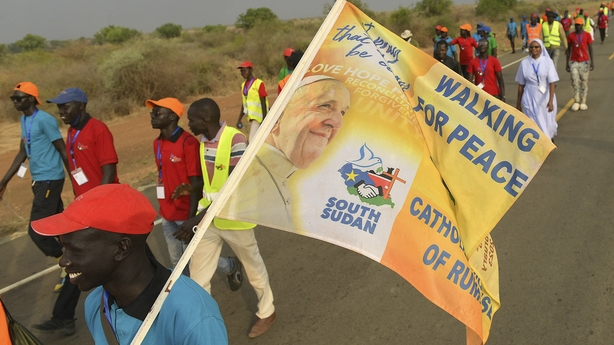 Pope Francis' visit to South Sudan is the first visit by any pope since the predominantly Christian nation split from Muslim-majority Sudan in 2011.
Its history since independence has been marred by five years of brutal civil war that left 380,000 people dead and much of the young country in ruins.
Sr Orla said: "You would walk the streets and everywhere you would see young men with guns. And there was a culture of revenge. A culture of 'if you kill someone in my family, my family will kill someone in your family'. It spiralled a lot in those years."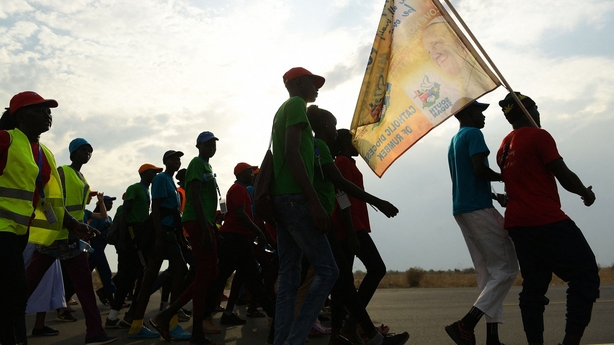 Many South Sudanese have flocked to Juba to hear the pope's message of reconciliation.
Mary Ajag was one of the young people who joined Sr Orla on the nine-day "Pilgrimage of Peace" to the capital.
She said: "We are very happy, we are walking for peace. We have met very many people on the way and they have welcomed us so well."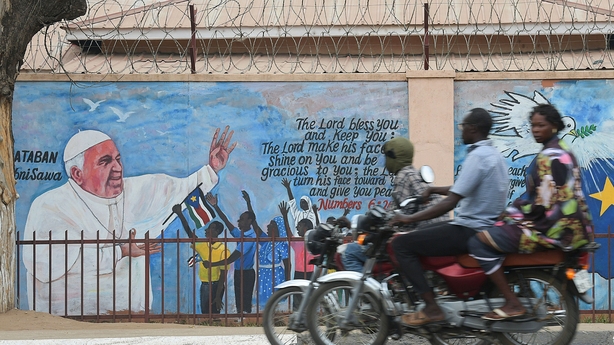 This is Pope Francis' fifth visit to Africa.
Earlier this week, he celebrated one of his biggest masses, with around a million attendees in Democratic Republic of Congo's capital Kinshasa, according to local estimates.