In the second of a two-part series on youth mental health, young people explain how there are "less barriers" to accessing support online.
Growing up in a digital age, going online for entertainment, information and to connect with others is an obvious option.
It is also an outlet that young people are choosing to access more often during times of difficulty.
Figures show there is a consistent demand among young people to access online mental health supports.
Jigsaw, The National Centre for Youth Mental Health, estimates that around 4,500 young people are accessing their online services every month.
Since Jigsaw set up its Live Chat three years ago, it has continued to expand these supports in response to the demand and at a time when rates of "mental health distress" are increasing.
The Live Chat service is open to anyone in Ireland aged 12-25 and is delivered by trained clinicians.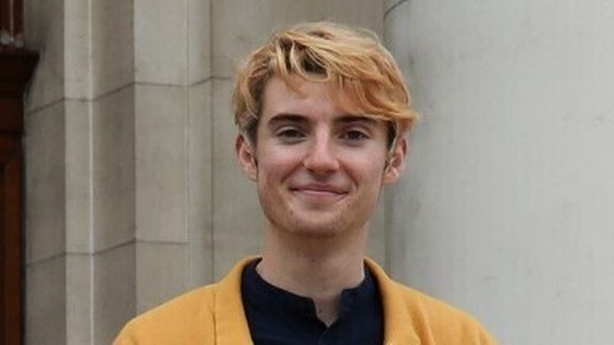 Sam Kelly, a 21-year-old student in Dublin describes how his age group would typically be more comfortable engaging online if they required support as they spend a lot of time on their phones.
"I think that obviously online isn't for everyone," he remarked. "I can speak from experience that I access some online supports and they were really good for some issues and not for others.
"What is important is that it can work for such a wide range of people. And you don't physically need to bring yourself in and there is a lot less pressure."
He described where it can be more beneficial than in-person therapy.
"You think having to go in person and having talking therapy can be this big panic whereas it sometimes might just be I need to chat about this," he said.
"I don't know who with, I don't who to, but this needs to come off my chest. And that is all you really need."
Mary Clare Douglas, the Clinical Manger of Jigsaw's Online services, said "it makes sense" that young people can access help this way and they also want to take control of their well-being.
"Young people are choosing to access this service perhaps when something is happening in the moment for them," she explained. "It can be anything from a relationship break up or an exam stress."
"Sometimes young people will say to us maybe I am not bad enough to access it ... our message is it can be a great first step."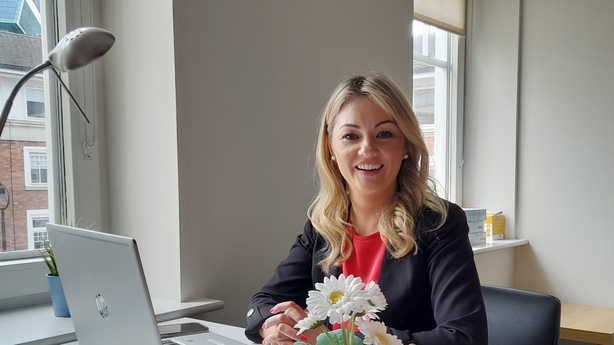 The numbers returning to avail of this service online reflect this.
"They are also hearing about it from GP's and their peers as well and I think that is why the demand is growing."
While many choose to combine online support with in-person therapy, she says there are a variety of reasons young people prefer to get help solely by connecting online.
"Some of the in-person services could be an hour commute while in comparison with Live Chat a young person can access it on their phone, while they are in school, in work, on a bus, so it is very much at their fingertips," she explained.
There are other benefits too, she added. "They don't need a referral from their GP. They can set up a free account themselves and anytime within the opening hours they can request a chat. Whenever they decide and whenever they choose, and it is also free, and they don't need an adult's permission."
Concerns from parents around this way of accessing professional help is acknowledged. According to Jigsaw, many parents are initially wary of it and are worried about their children's safety.
'I think young people are extremely smart in knowing what they need'
Ms Douglas said their approach is to focus on the benefits and assure parents it is not about creating a divide. "We all want the best for the young person," she said.
"We can fully appreciate why a parent might feel quite anxious that they are not taking an active part in it themselves. However, we have had parents who alongside their young person will register for an account, so we have seen that collaborative support."
She said there is safety and security for everyone involved. Ms Douglas said it is ultimately about valuing intervention.
"I think young people are extremely smart in knowing what they need and it is empowering the young person to take control," she said.
With many teenagers and those in their 20s accessing this type of support each month, questions may be asked about how and when clinicians decide that in-person therapy may be a better option for some young people with a mental health issue.
Ms Douglas explained how they have quality standards in place in terms of the questions they ask and the "levels of distress" that they note.
"Equally we would never hold on to risk that we didn't think was manageable in the moment. We are collaborating with other services," she said.
Jigsaw's research shows that to date the vast majority availing of those availing of online supports are female and aged between 15 and 21.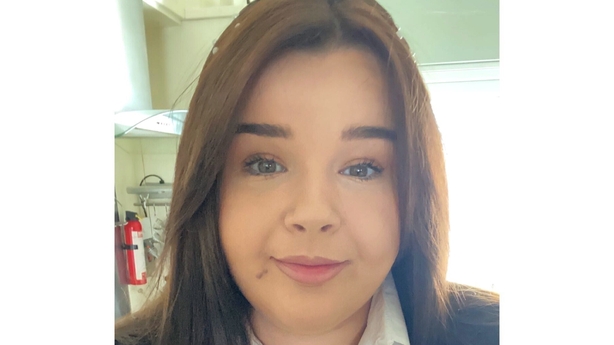 Mikayla Morton from Dublin thinks there are many contributing factors for the interest in demand for online supports.
"I think pre-Covid, even myself, I would not have considered online mental health services, but Covid forced us to pivot and now I think it has been really great for young people," she said.
For Niamh Petrie, a youth mental health campaigner, the option of online is more time efficient, but she sees the downsides to it also.
"I don't think it is a solution or a definite alternative, but it is a really good way to see people quicker," she said.
"It is going to be different for everyone. And sometimes to have someone who is there for you in person is really good as there is that personal connection, which you might not always get when you are online."
However, she believes for those living in rural locations it is of huge benefit. Having worked in Jigsaw's Roscommon hub she has seen how people in nearby counties do not have the same central supports.
For this reason, she thinks online brings "so much more access to people who didn't have it before". "That is amazing," she remarked.
---
For more information on Jigsaw's online supports visit, www.jigsaw.ie
Helplines:
Jigsaw | jigsaw.ie | 01 472 7010 | help@jigsaw.ie
Aware | aware.ie | 1800 80 48 48 | supportmail@aware.ie