Poland's Prime Minister Mateusz Morawiecki, speaking to the Polish Press Agency (PAP) at the weekend, criticised Germany's government for its indecision on whether to send modern German-built Leopard 2 tanks to Ukraine.
Poland and a number of other NATO allies possess stocks of Leopard tanks and for weeks have signalled their willingness to donate them to Ukraine.
"We will build a smaller coalition of countries [who are] ready to hand over some of their modern equipment, modern tanks to Ukraine," said Mr Morawiecki.
In response, Germany's foreign minister Annalena Baerbock said on Sunday night in an interview with French news channel LCI that the German government would not oppose Poland sending Leopard tanks to Ukraine.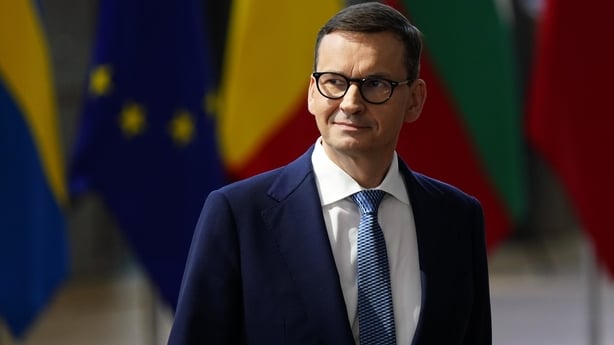 Re-export licence rule
Under German law, foreign buyers of German-manufactured military equipment must request a re-export licence from the German federal government. Ms Baerbock's comments seem to let this rule slide.
The debate over Leopard tanks has exposed divisions between Berlin and its eastern NATO allies on how best to arm Ukraine as the war moves into its second year.
At the same time, Germany has hardly been a measly supporter of Ukraine's military. During the first nine months of Russia's invasion of Ukraine, Germany donated €2.34 billion of military aid to Ukraine, according to the Kiel Institute for the World Economy, a German research institute.
It makes Germany the second largest donor of military aid after the United States.
That support has mostly come in the form of anti-weapons, air defence systems, small arms equipment and ammunition.
However, sending Leopard tanks - considered by many military analysts to be among the top three Western-built tanks - appears to be a step too far for Berlin.
Sending tanks not wholly popular in Germany
The Leopard 2 has in-built night-vision and uses lasers to accurately measure distances to moving objects. This kind of weaponry could help Ukraine punch through Russian lines before Moscow launches a much-anticipated spring offensive.
Germany's Chancellor Olaf Scholz is wary of antagonising Russia by providing battle tanks that could change the shape of the front in Ukraine. Sending tanks to Ukraine is not wholly popular in Germany either. The latest poll from Forsa, a German research company, finds that 46% of Germans are in favour of supplying battle tanks.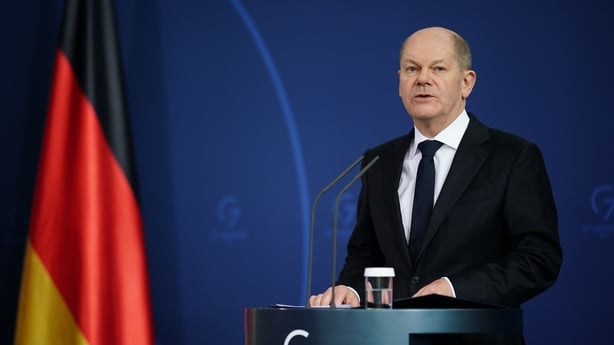 In Poland, there is an increasing view that Mr Scholz's government is stalling on stepping up its level of military support for Ukraine.
Rzcezpospolita, a leading Polish daily newspaper, on Saturday led with the front page headline of: 'The war is in Scholz's hands'.
In that same weekend interview with PAP, Mr Morawiecki criticised Germany for, as he sees it, cosying up to Russia. "The Germans fell into a trap they set for themselves. For years they have been pursuing a policy of rapprochement with Russia. They hoped to appease the Russian bear with generous contracts. This policy went bankrupt and it is difficult for the Germans to admit their mistakes," said Mr Morawiecki.
"Generous contracts" is a clear reference to Germany's pre-war reliance on Russian natural gas - which made up about half of Germany's gas supply – and the Nordstream 2 pipeline which was designed to directly connect Germany to Russia's gas supply.
An explosion sabotaged the pipeline in September 2022 before it became operational.
Is Warsaw the new Berlin?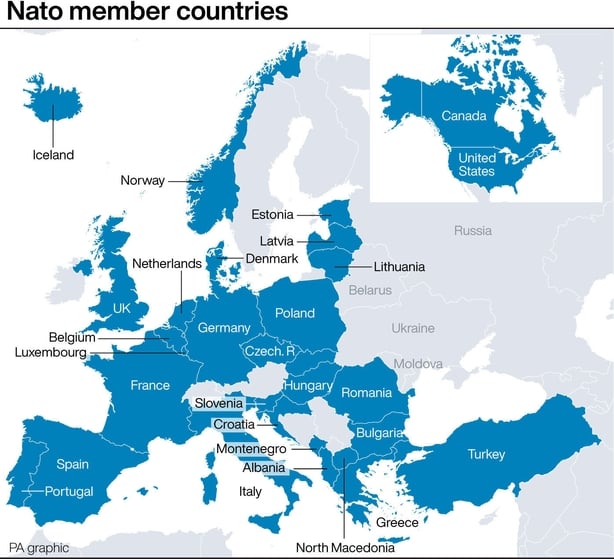 The chief of staff of Poland's armed forces General Rajmund Andrzejczak told Polish Radio last week that NATO's centre of gravity had shifted from Berlin to Warsaw.
This may have been a slight exaggeration.
The United States, the major force in NATO, still stations 38,500 troops - more than in any other European country - and heavy equipment at its bases in Germany.
More than 10,000 US military personnel are now based in Poland, and towards the end of last year the US began shipping in more tanks and heavy military equipment to its bases in the country.
It is part of a wider NATO strategy to protect its eastern flank since Russia's invasion of Ukraine.
NATO is also currently creating four new battle groups in Bulgaria, Hungary, Romania and Slovakia, which will increase the number of battle groups in the region to eight.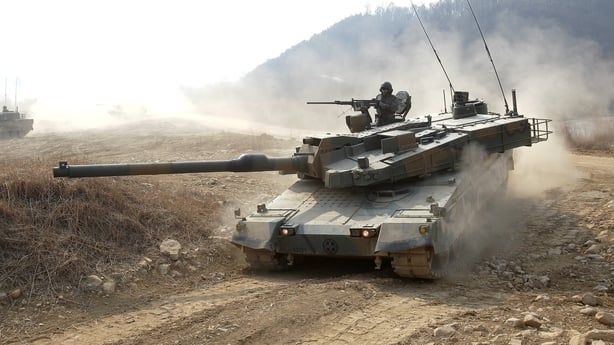 Poland too is modernising its own armed forces.
In recent months the Polish ministry of defence began to purchase South Korean K2 tanks and is also seeking to buy South Korean tech to start building K2 tanks in Polish factories by 2026.
In time, those tanks should replace the 200 Communist-era T-72 tanks that Poland handed over to Ukraine at the start of the war.
Poland's government has set a target of 3%, or €20 billion, for defence expenditure in 2023.
One Polish military analyst I spoke to believes 2.4% may be even more accurate for this year but that 3% will be reached in the next couple of years.
Poland can currently field three battle-ready divisions and is in the process of re-assembling a fourth combat division which it had disbanded over a decade ago. A division consists of 10,000 to 15,000 troops.
On paper at least, Germany has three battle-ready divisions.
Germany, for all its history, clearly wants to avoid leading Europe's military response to Russian aggression. The indecisive language of Mr Scholz's ministers on the tanks debate in recent weeks suggests as much.
For now, Germany appears content to let its eastern NATO allies take the risk on supplying battle tanks to Ukraine. For Berlin, conscious of restoring some sort of post-war diplomatic relations with the Kremlin, that is a risk it is not prepared to take.