UN chief António Guterres has declared himself "very disturbed" by Elon Musk's suspension of journalists from Twitter, calling it a "dangerous precedent".
"Media voices should not be silenced on a platform that professes to be a space for freedom of speech," said Mr Guterres' spokesman Stephane Dujarric.
He warned the "arbitrary" move "sets a dangerous precedent at a time when journalists all over the world are facing censorship, physical threats and even even worse".
It comes after the EU warned Mr Musk that Twitter could be subject to sanctions under a future media law after the "worrying" suspension of several journalists from the messaging platform.
"News about arbitrary suspension of journalists on Twitter is worrying. EU's Digital Services Act requires respect of media freedom and fundamental rights. This is reinforced under our Media Freedom Act," EU Commissioner Vera Jourova posted on Twitter.
"Elon Musk should be aware of that. There are red lines. And sanctions, soon."
Twitter has suspended the accounts of several prominent journalists who recently wrote about its new owner Elon Musk, with the billionaire tweeting that rules banning the publishing of personal information applied to all, including journalists.
Responding to a tweet on the account suspensions, Mr Musk, who has portrayed himself as a free speech absolutist, tweeted: "Same doxxing rules apply to 'journalists' as to everyone else," a reference to Twitter rules banning the sharing of personal information, called doxxing.
Mr Musk's tweet referred to Twitter's suspension of @elonjet, an account tracking his private jet in real-time using data available in the public domain.
Mr Musk had threatened legal action against the account's operator, saying his son had been mistakenly followed by a "crazy stalker".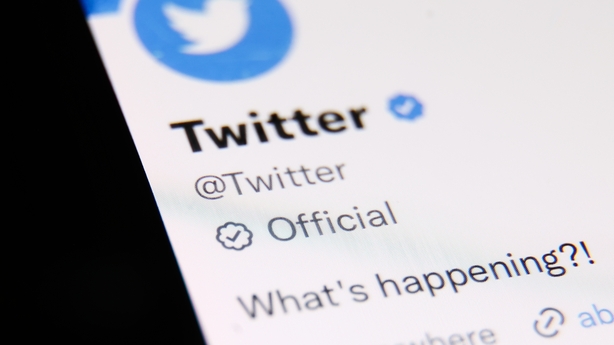 It was unclear if all the journalists whose accounts were suspended had commented on or shared news about @elonjet.
"Criticising me all day long is totally fine, but doxxing my real-time location and endangering my family is not," Mr Musk tweeted.
He had tweeted last month that his commitment to free speech extended "even to not banning the account following my plane, even though that is a direct personal safety risk".
He later tweeted there would be a seven-day suspension for doxxing.
He followed up by posting a poll asking Twitter users to vote on when to reinstate accounts of those who had doxxed his "exact location in real-time".
Twitter did not immediately respond to a request for comment.
Among the journalist accounts suspended was that of Washington Post reporter Drew Harwell, who wrote on social media platform Mastodon that he had recently written about Mr Musk and posted links to "publicly available, legally acquired data."
Sally Buzbee, the Post's executive editor, said Mr Harwell's suspension undermined Mr Musk's claims that he intended to run Twitter as a platform dedicated to free speech.
Twitter also suspended the official account of Mastodon, which has emerged as an alternative to Twitter since Mr Musk bought it for $44 billion in October.
Mastodon could not immediately be reached for comment.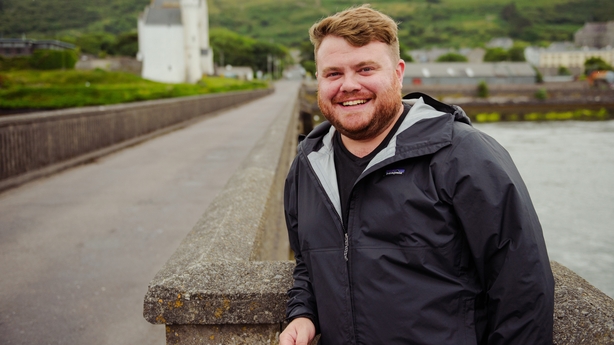 In a move Mr Musk said reflected his commitment to free speech, he reinstated the account of former US President Donald Trump, who had been suspended from Twitter over his actions surrounding the January 2021 siege of the US Capitol.
"I hope that even my worst critics remain on Twitter, because that is what free speech means," Mr Musk had tweeted in April.
Twitter is operating with much-diminished staff as thousands have been fired since Mr Musk took over.
It is now leaning heavily on automation to moderate content, doing away with certain manual reviews and favouring restrictions on distribution rather than removing certain speech outright, its new head of trust and safety Ella Irwin told Reuters this month.
The accounts of New York Times reporter Ryan Mac, CNN reporter Donie O'Sullivan and Mashable reporter Matt Binder were also suspended, as was that of independent journalist Aaron Rupar, who covers US policy and politics.
Mr Mac recently posted a number of Twitter threads on the @elonjet suspension and interviewed Jack Sweeney, the 20-year-old operator of the account.
A spokesperson for The New York Times said: "Tonight's suspension of the Twitter accounts of a number of prominent journalists, including The New York Times's Ryan Mac, is questionable and unfortunate.
"Neither The Times nor Mr Ryan have received any explanation about why this occurred. We hope that all of the journalists' accounts are reinstated and that Twitter provides a satisfying explanation for this action."
CNN said "the impulsive and unjustified" suspensions were concerning but not surprising.
The network said it had asked Twitter for an explanation and would reevaluate its relationship with the platform based on that response.
The other reporters could not immediately be reached for comment.
Twitter becoming Musk's 'personal play thing'
Separately, Director of Dublin City University's Institute for Future Media, Democracy and Society Professor Jane Suiter warned that Twitter appeared to be becoming Mr Musk's "own personal play thing".
She said it was "extremely ironic", that he said he was going to prioritise freedom of speech and expression on the platform but "as soon as somebody tweets something he personally doesn't like, they're suspended".
The Department of Tourism, Culture, Arts, Gaeltacht, Sport and Media said in a statement that a free and independent media is a cornerstone of democracy which must be protected.
It said Ireland "had a strong constitutional and legislative foundation for the freedom of expression and the safeguarding of media independence".
Minister Catherine Martin met European Vice-President Jourova in October to discuss legislation under the European Media Freedom Act, which is designed to protect media freedom and introduce measures including a robust media mergers regime.
The Digital Services Act came into force in Ireland last month, although the Government has 15 months to fully prepare for its implementation.
Prof Suiter said the new legislation could ultimately lead to sanctions for Elon Musk's latest actions:
"There's the Media Freedom Act, which probably will be passing (into law) here in Ireland next year, and the Digital Services Act and under both of those, he could even be fined for this type of behaviour. Indeed Vera Jourova, the Vice President of the European Commission threatened as much today, that if this happened next year, she would be fining him."
She said the rights of journalists and of media were protected across Europe "because they're really important to democracy, that journalists are able to hold power to account and that's not just governments, that's also extremely powerful billionaires such as Elon Musk".
Commenting on Mr Musk's suspension of several journalist's accounts, she added: "The very fact that he can just go around suspending people from something that he himself calls a public square, that's where journalists, media, politicians, academics all are and the fact that he is taking such personal control is really problematic.
"Already some universities have taken their accounts off Twitter because of the rise of the far right and the kind of things that Musk is perpetuating on it, so more universities could do that.
"I think if he goes around doing this with journalists that more and more media organisations will rethink their involvement with the platform."
The Government has said that Coimisiún na Meán is set to be the Digital Services Coordinator and enforce the rules set out in the Digital Services Act when it is fully implemented. Further legislation is required in Ireland before that can happen and work on this is being led by the Department of Enterprise, Trade and Employment.
Additional reporting Eleanor Burnhill