Some local authorities fail to take into account and cater for the particular needs of people with disabilities by offering inappropriate housing options or choices, according to a Social Policy report published this morning.
'The Right Home: The Housing Needs of People with Disabilities' says some people with disabilities can spend up to ten years on the social housing waiting list.
The report, prepared jointly for the Citizens Information Board and the Disability Federation of Ireland, documents and analyses the experiences of people with disabilities, and those of the disability and advocacy organisations that support them, in accessing appropriate accommodation.
It says feedback from support and advocacy providers indicates that in practice many people with disabilities find it difficult to find appropriate housing and supports for independent living.
The research has found that as well as being more likely to reside in communal establishments, people with disabilities and people with mental health difficulties feature disproportionately among the homeless population.
While 0.14% of the general population were homeless in 2016, this figure stood at 0.3% for people with disabilities.
The report says there are instances of an overreliance by local authorities on types of accommodation provided through disability service providers that are "effectively clusters of disability-specific units", as distinct from mainstream community-based living.
It points out that on some occasions people with disabilities continue to be offered a house to live in without the personal assistant or social care supports needed to enable them to take up the housing offer.
It acknowledges that the implementation of the 2011-2016 Strategy (extended to 2021) "clearly brought about some necessary improvements", including a "somewhat more consistent approach across the country".
However, it says the outgoing housing strategy did not fully or successfully address the housing needs of people with disabilities in its implementation.
Critical of the approach to date by local authorities, it says they have been "somewhat uneven" in how supportive they are in facilitating the application process; and in how proactive they are in communicating effectively with people with disabilities.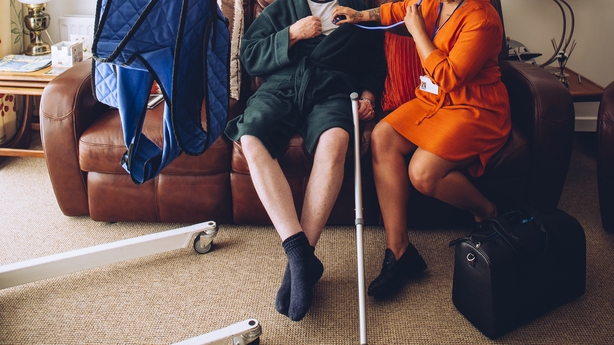 It notes a wide variation across local authorities with regard to the number and proportion of households identified in need of social housing support on the basis of disability.
The extent to which people with disabilities and their representatives have been and are involved in the development of strategic housing plans varies greatly according to the report, with some local authorities showing "very positive approaches" to participation while others are perceived as being "somewhat weak" in this regard.
Local authorities vary greatly in the manner in which they make information available and facilitate and enable social housing applications by people with disabilities - some local authorities proactively encourage and support applications, others are seen as presenting obstacles to engagement.
The CIB and DFI say that while an integrated needs assessment should be at the core of an appropriate housing response for people with disabilities, this falls short in practice.
"People with disabilities are faced with a system that is complex and difficult to navigate both in terms of establishing their eligibility for social housing support and in moving through the assessment process."
It has found "a major difficulty" with the current housing needs assessment system because the housing needs of many people with disabilities and people experiencing mental health difficulties are "not adequately or equitably catered for" by the likes of the Housing Assistance Payment, Rent Supplement or the Rental Accommodation Scheme.
The report says that in practice, many disabled people cannot avail of HAP as suitable accessible/adapted housing is not available on the private rental market.
"There is evidence from NGOs that some local authorities may be more stringent than others in how they apply eligibility criteria and in how they assess applicants with certain categories of disability or current living arrangements.", it says.
While it found evidence of examples of good practice and innovation involving local authorities, the HSE and the voluntary sector, such cases are often more "ad hoc" and reliant on individual personalities, rather than on a systematic operating framework.
"There is evidence of ineffective coordination and collaboration between Local Authority staff and HSE staff, despite clear policy and guidance on the matter - many of the difficulties relating to coordination arise because of inadequate resources (staffing and other) provided to Local Authorities for this purpose."
When it comes to the new National Housing Strategy for Disabled People 2022-2027 Strategy, the report acknowledges the importance of collaboration between local authorities, approved housing bodies and health and social services in providing an effective and coordinated housing with supports response.
However, it has stressed the need for a collaborative approach at national level with the Department of Housing, Local Government and Heritage taking a lead role but also involving the Department of Health and the Department of Children, Equality, Disability, Integration and Youth in a systematic and transparent collaborative process.
It says it should reflect and operate in tandem with the provisions of the National Disability Inclusion Strategy 2017-2021 (and its pending successor, Ireland's first UN CRPD Implementation Plan) and the Roadmap for Social Inclusion 2020 - 2025.
It has recommended that it should also be aligned with and inform the government's Housing for All plan.