It says a lot when your political epitaph shows you lasted less time in power than predecessors who were coping with the start of World War II, the Suez Canal Crisis, Napolean Bonaparte, the fall-out from the Profumo sex scandal, historical monarchs who could remove you at a whim, the worst global pandemic in a century and, well, death.
But that is exactly how Liz Truss's short-lived tenure will now be defined.
She announced her resignation this afternoon after a calamitous six weeks in power which saw her party, the public and the markets all revolt against her tax plans - and led to one tabloid newspaper setting up a live video link to see if she would last longer than a head of lettuce (the lettuce won).
Her six weeks at the helm, which end next week and span less time than the leadership campaign which saw her elected, began with her supporters attempting to draw parallels between her and Britain's longest-serving prime minister Margaret Thatcher.
But instead of lasting more than 4,100 days in office - a feat achieved by Thatcher between 4 May 1979 and 28 November 1990 - Ms Truss could only reach 45 before stepping down.
And with it, she has now officially become the shortest serving prime minister in British history - an accolade spanning 301 years and 56 holders of the varying prime minister roles, the shortest serving 25 of whom are listed below.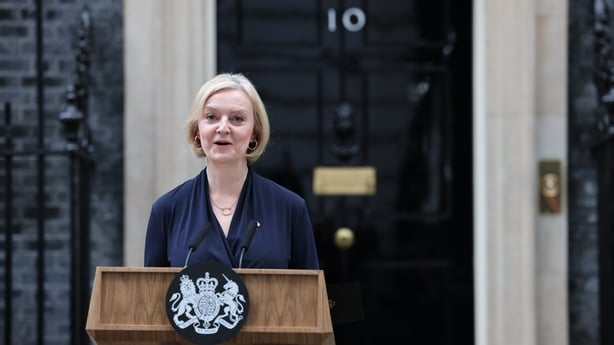 1) Liz Truss - 45 days (6 September to 20 October 2022)
Technically, Ms Truss will remain in office until the end of next week, meaning her premiership will crawl over the 50-day line. But in real terms, her time is already up.
The outgoing leader stood before Downing Street this afternoon to confirm she is stepping down and that a leadership election limited to the votes of MPs will be concluded within a week. Ms Truss argued she has "delivered" on energy bills and cutting national insurance.
But for all too many voters, her time in power will be remembered for chaos in the markets, people's pensions, the death of Queen Elizabeth II, and the alleged physical dragging of at least one MP into the House of Commons to vote in support of her government.
2) George Canning - 119 days (12 April 1827 to 8 August 1827)
It would be somewhat churlish to criticise Canning too much for the shortness of his time as prime minister, given the fact he died while in office.
But it's worth noting that even this sudden end hasn't stopped his premiership from lasting longer than that of Ms Truss.
About to lose his record… pic.twitter.com/CMk5AJSicE

— David McCullagh (@mcculld) October 20, 2022
The Conservative leader had, like Ms Truss, to cope with European foes in the form of Napolean rather than Brexit negotiations while foreign secretary, while he also worked in the relative shadow of rival the Duke of Wellington, a larger-than-life character who dominated debate in the same vein as Boris Johnson today.
A champion of the catholic emancipation, Mr Canning also became known for once fighting a duel while foreign minister. A classical statue in his honour - complete with long robe, cloak and with a scroll in his left hand - was unveiled five years after his death and now stands near Parliament Square in an area known as Canning Green.
The statue became a listed building in 1970. So perhaps there is hope for Ms Truss yet.
3) Viscount Goderich - 143 days (31 August 1827 to 21 January 1828)
The viscount, whose given name was Frederick Robinson, replaced George Canning after the latter's death from suspected influenza.
But, despite being appointed directly by the king, the monarchy's confidence in him soon disintegrated after he struggled to maintain an already turbulent coalition.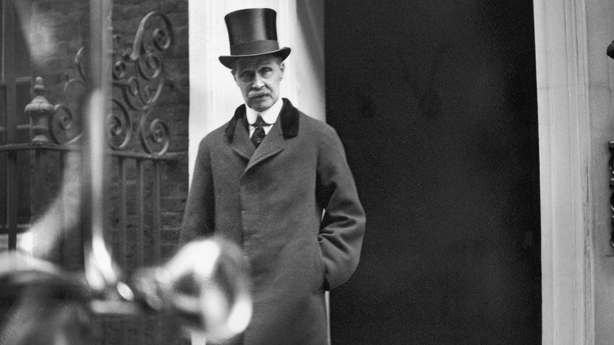 4) Andrew Bonar Law - 209 days (23 October 1922 to 20 May 1923)
Like George Canning, Andrew Bonar Law also ultimately left office due to what would be a fatal illness, although his departure took place six months before he died after his worsening throat cancer made it difficult for him to speak in parliament.
The Conservative leader holds the unusual record of being the only Canadian to hold the office of British prime minister, and while he was a cabinet member was deeply opposed to the Home Rule Movement which had earlier developed in Ireland.
5) William Cavendish - 225 days (16 November 1756 to 29 June 1757)
The first of two caretaker prime ministers on the list.
The fourth Duke of Devonshire's tenure eventually came to an end, in part due to his opposition to King George II and the claims his government had unfairly overseen the trial and execution of a British navy admiral.
6) William Petty - 265 days (4 July 1782 to 26 March 1783)
The Dublin-born earl of Shelbourne was in power when the treaty which ended the American war of independence was signed.
His appointment by king George III to replace Charles Watson-Wentworth, the second Marquess of Rockingham, led to a number of opponents including Edmund Burke to resign, undermining his position.
7) John Stuart - 317 days (26 May 1762 to 6 April 1763)
The Earl of Bute was the first Scottish-born prime minister after the act of union in 1707.
A tutor to the future king George III, he resigned after becoming a target of public anger over a cider tax.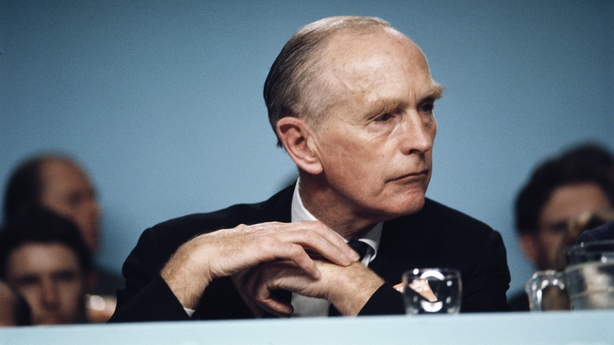 8) Alec Douglas-Home - 362 days (19 October 1963 to 16 October 1964)
Often forgotten amid the turmoil and political changes of the 1960s and 1970s, Douglas-Home is at least guaranteed his place in history by being the last prime minister to hold the office while also being a member of the House of Lords.
A former parliamentary aide to Neville Chamberlain during the lead-up to World War II, he served in Winston Churchill's and Harold MacMillan's cabinets before replacing MacMillan when he faced ill health.
Douglas-Home's supporters note he was Britain's signature in the international Non-Proliferation Nuclear Test Ban Treaty of 1963, and that he led a Conservative Party wounded by the after-effects of the Profumo affair to a narrow defeat to Labour's Harold Wilson.
But his detractors argue he was out of touch with the changing times in his country, became unpopular to the extent two students attempted to kidnap him, and was unable to modernise his message for the broadcast age.
9) William Grenville - 407 days (11 February 1806 to 25 March 1807)
A member of the loosely-connected Conservative group the Pittite Tories, Grenville's time in power saw the abolition of the slave trade and a failure to attain peace with France.
He came to power after the death of William Pitt the Younger, before heading up what was self-described as the "ministry of all the talents" coalition with Foxite Whigs and other rival factions.
10) Charles Watson-Wentworth, the second Marquess of Rockingham - 444 days over two terms (348 days between 13 July 1765 and 30 July 1766, and 96 days between 27 March to 1 July 1782)
Like George Canning, the second Marquess of Rockingham also died in office.
But the fact he had two separate terms in power significantly increase his length of service.
The Second Marquess of Rockingham - an eye-catching name which any modern-day spin doctor would be convinced could help win any election campaign - was a leader of the now defunct Whig Party.
He served as a colonel in the Jacobite rising, and at the start of his second period as prime minister sought to end British involvement in the American war of independence.
Where do some of the more recent names rank?
20) Gordon Brown - 1,048 days (27 June 2007 to 11 May 2010)
The relatively small controversies of everyone's favourite Artic Monkeys fan's time in power seem a world away from the situation today.
Criticised for being too dour and facts-focused - hardly the worst of offences - the former Labour chancellor eventually lost out to the Conservatives David Cameron in 2010 in an election campaign in which he was heard to call a voter off microphone a "bigoted woman".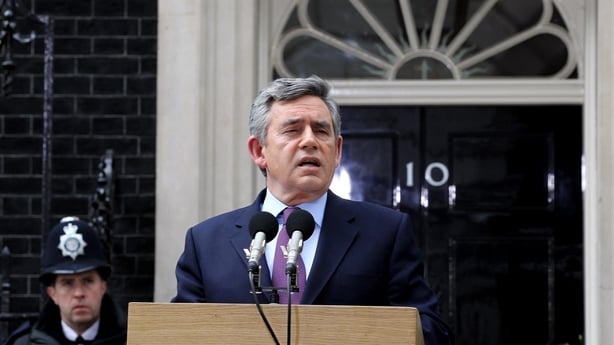 Mr Brown is best remembered for the alleged deal between him and Tony Blair which was said to involve Mr Blair standing for only two terms before allowing Mr Brown to replace him. Mr Blair, comfortable in his position, ultimately decided to stand for three.
Eventually, Mr Brown - like Ms Truss - became prime minister without a general election taking place, a decision the Conservative Party said was an affront to the democratic process.
The fact he did so just as the global financial crisis was unfolding did not help to improve relations with his former colleague.
23) Theresa May - 1,106 days (13 July 2016 to 24 July 2019)
Penny for her thoughts.
Like Gordon Brown a decade before her, Ms May was also criticised for her lack of colour or big personality, with her comparative competence underplayed as a result.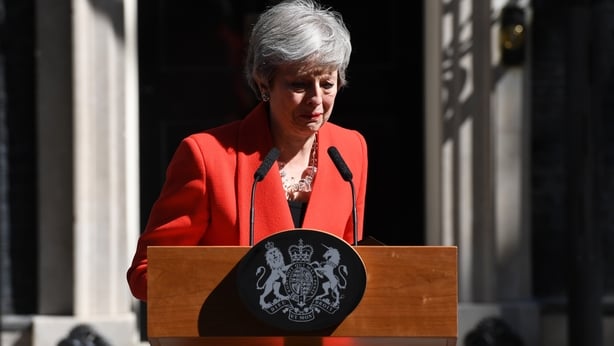 An MP for almost 20 years and former home secretary before she became prime minister after David Cameron's resignation, narrowly defeating party rivals Andrea Leadsom and Michael Gove.
Ms May won the 2017 general election despite a Labour surge under Jeremy Corybn. But she is best remembered for her Brexit struggles and her bizarre comment in a broadcast interview that the worst thing she has ever done was "run through wheat fields" as a child.
25) Boris Johnson, 1,139 days (24 July 2019 to 6 September 2022)
Ultimately with the current political turmoil in Britain, it always comes back to Boris.
Boris Johnson rose to power in summer 2019 on the lofty promises of getting Brexit done and ending the turmoil and drama of the previous three years.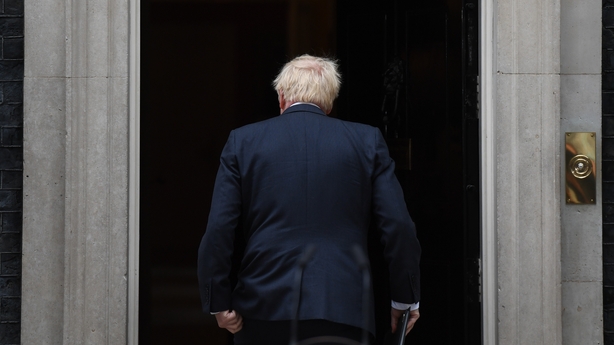 In the three years that followed, Mr Johnson gained an unprecedented House of Commons majority before presiding over multiple Covid-19 breaches within his government - including those by himself - and was eventually forced to step down after months of bitter turmoil within his own party.
Rumours swirled in political circles after his departure just a few weeks ago that he may one day attempt a return to Downing Street.
Rule nothing out.