No one saw it coming.
Fianna Fáil TDs, Senators and MEPs piled into their parliamentary party meeting last night in the full expectation that Marc MacSharry was returning to the fold.
He had resigned a year ago and subsequently sat on the Independent benches, but a motion for him to return had been unopposed two weeks earlier.
Deputy MacSharry wanted back.
Dún Laoghaire TD Cormac Devlin was chairing the meeting, standing-in for Brendan Smith.
He was proceeding with the agenda when Offaly TD Barry Cowen intervened.
"What about the motion on Marc? Wasn't it supposed to be the first item?"
Then the Whip and Minister of State Jack Chambers triggered consternation.
He said that "an issue" had arisen, and therefore the meeting was not in a position to deal with the motion of Mr MacSharry's return.
It's believed the "issue" is some form of complaint made against Mr MacSharry in recent days.
Members pressed the leadership to clarify matters, as it was, in the words of one attendee, "totally unfair to leave it just hanging there."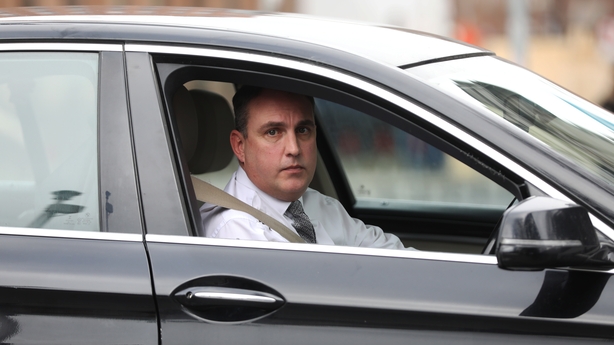 Deputy Chambers replied that he'd spoken to Mr MacSharry before the meeting, but was precluded from saying any more.
There was clear unhappiness in the room at the turn of events.
Taoiseach Micheál Martin is said to have asked the parliamentary party to trust him to deal with it.
Judging from the parliamentary party members I spoke to afterwards, trust was in short supply.
The key bone of contention was processed and a perceived absence of fairness.
One member texted me: "It was shocking what happened. The situation was created that has left a cloud over Marc's character - a mystery issue introduced at the last minute."
Another person, one who always thinks carefully before they speak, said: "I think the issue of Marc's re-admittance to the party, and the other matter raised this evening, should be treated as two separate and distinct matters.
"Joining the two together, and making one contingent on the other, is not fair treatment."
One senior member rang to say they were "completely stunned" by events.
They described the "issue" as a "... curved ball, which does not sit well with us. The fact that it was left hanging out there, in effect validated it."
They said, pointedly, if there was a complaint then it should go through fair procedure before being ventilated. "He's been treated abominably badly."
---
Read more:
MacSharry's expected return to FF parliamentary party fails to happen
Chambers "will not speculate" on MacSharry return
---
Some ascribed darker motives to the party leadership.
One member said: "There was no need for this mess. I'm furious, upset and worried about the democratic principles in the party.
"It was voted that this [Marc's return] would happen. Then procedures were all of a sudden found."
That view touches on a comment Mr MacSharry made when writing his letter of resignation last September over Foreign Minister Simon Coveney's handling of the Katherine Zappone affair.
He contended that party rules were applied differently, to different people, depending on the view the party leadership has of that person.
Several members of Fianna Fáil told me they believed last night proved Deputy MacSharry was right.
One branded the complaint as "mischievous" and a "ball of smoke", adding: "Clearly don't want him back for some reason."
Another said ominously, the Taoiseach was "... straying into dangerous landmine territory."
But not all Fianna Fáil members were upset that Mr MacSharry wasn't back in the parliamentary party.
The Sligo-Leitrim TD is, unarguably, both outspoken and vehemently opposed to Mr Martin's leadership.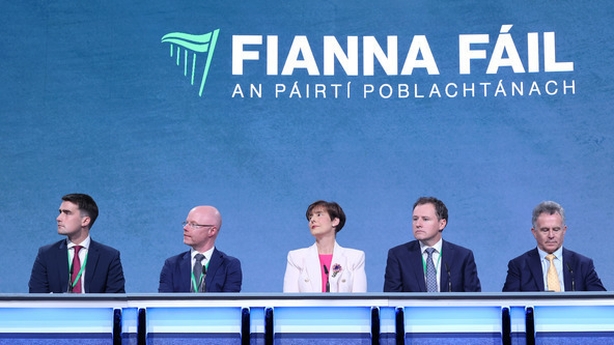 After an incendiary contribution at a parliamentary party meeting in November 2020, one member texted me in a rage, claiming Mr MacSharry had turned it into a "sh*t show. Worst I've ever seen."
A different parliamentary party member reflected that view last night, stating succinctly: "He hasn't changed his tune, so I don't see why he should be allowed back in."
Another remarked: "I heard he was slagging off the Taoiseach again in the Dáil last week. It's not the action of someone who is serious about coming back to the fold."
For others in Fianna Fáil, Mr MacSharry may be robust, if not caustic, but he's dedicated to the party cause.
He resigned from the parliamentary party but not Fianna Fáil and attended the recent Ard Fheis.
If he blows a gasket, you will hear his friends say, albeit somewhat wearily: "Well, Marc is Marc."
Last night's row, however, was not about whether people liked Mr MacSharry as an individual or not. It was much bigger than that.
So what happens next?
The whip Jack Chambers said that the party leadership hoped to revisit the matter, but no timetable was given.
One person felt it could all be resolved at next week's parliamentary party meeting or, at the latest, the first meeting following the mid-term break.
Time will tell.
Another person rang me, rather than texted, to say they felt the Taoiseach had been left with nothing but a Hobson's choice.
It was lose-lose: act on a complaint... defer Mr MacSharry's return... and upset the party; fail to act on a complaint... and leave himself open to be politically lacerated.
Yet, the more common response last night was that the Taoiseach seemed to have created a problem that could have been avoided.
One furious attendee at the meeting told me what had happened was "outrageous" and had been nothing less than an attempt to "destroy" Mr MacSharry's character.
On the other hand, another person I was in touch with felt the matter was all over-blown.
Storm in a teacup, they texted me.
They said the issue "didn't take up much time" and there was "far more debate on housing and delays in the planning process."
That was true, but the Taoiseach had to leave the meeting early to attend a State dinner and then depart for the European Council meeting in Brussels.
For his part, Marc MacSharry is keeping his counsel.
He texted me last night: "I'm not commenting at this time."