Nearly two thirds of local authority home loans have been declined since the scheme opened at the start of the year.
It was introduced to provide mortgages to those who are finding it difficult to get finance from a bank.
The scheme succeeded the similar Rebuilding Ireland Home Loan scheme.
Figures obtained by RTÉ News show that of the 1,483 applications that were assessed, 927 were turned down - or 62% - and 656 were approved since the scheme began.
An income ceiling of €65,000 applies to single applicants, or €75,000 in the case of a joint application.
Claire Healy, from Kenmare in Co Kerry, receives the Carer's Allowance and her husband works full time.
They have been unable to secure a mortgage from a bank as banks do not recognise the Carer's Allowance as part of the income calculation.
The couple have also been refused a local authority loan and, in this case, Ms Healy's carer's allowance is taken into account and pushes them just over the income limit.
"We are still in the rental market and we need to get our family home... it's devastating, we have managed to save a 20% deposit and the local authority is only asking for 10% and we have 20%, but still they are insisting on including the part carer's payment and it puts us just €4,000 above the max earnings level," said Ms Healy.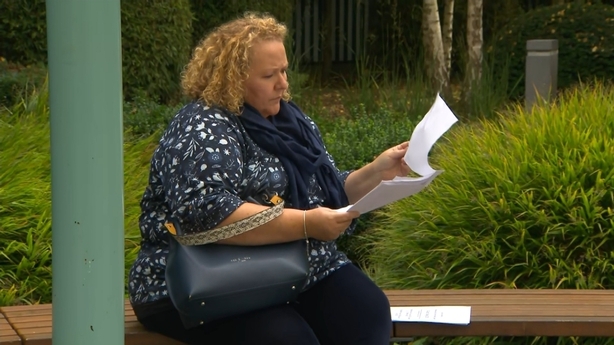 "We are just a little family trying to have our first home and stop paying the mad rents in the Kenmare area. It's heartbreaking, it really is and no one is listening."
In a statement, the Department of Housing said the local authority home loan differs significantly from commercial mortgage lending in that it is a Government scheme with an upper income limit for scheme eligibility.
It said no such upper income limit exists for commercial mortgage lending as there is no scheme as such.
It said that banks taking into account the income in respect of the Carer's Allowance as supporting repayment capacity is a matter for banks' credit policies and that the Department has no role in determining these.
Some of the reasons for loans being declined include: the applicant not having adequate funds to repay the loan each month; net income ratio outside of policy; and an unsatisfactory savings record.
Sinn Féin's housing spokesperson Eoin Ó Broin has called for a review of the scheme.
He said: "The problem is the scheme urgently needs a review, the income limits for eligibility are out of date, the lending caps are out of date. And a very, very large number of people, almost 60%, who apply for it get refused and that says there is something wrong with the set up of the scheme."
Ms Healy believes her application has been turned down unfairly.
"We are just falling between the cracks, it's closed doors and we're left on the outside in the cold with nobody to turn to, it's heartbreaking, I don't know the word for it. It's exhausting actually is what it is, the fight to get your family home in Ireland," she added.