A man has been airlifted to hospital, following his rescue from a sea cave in north Mayo this afternoon.
The 40-year-old spent almost 22 hours on a ledge in a cave at Downpatrick Head, after being swept into the area during high tide last evening.
Since the alarm was raised just before 6pm on Saturday, a major search and rescue operation had been under way.
It involved the RNLI Lifeboat from Ballyglass, the Garda Sub Qua Unit and Coast Guard crews from Killala, Ballycastle and Achill.
Those agencies were joined by local fire and ambulance personnel, Civil Defence volunteers and members of the Irish Cave Rescue organisation.
All took part in sea and land-based efforts to reach the man. Turbulent waters in the cave hampered attempts to rescue the casualty by sea. Given the difficulties, a decision was taken to deploy rope teams to augment the search.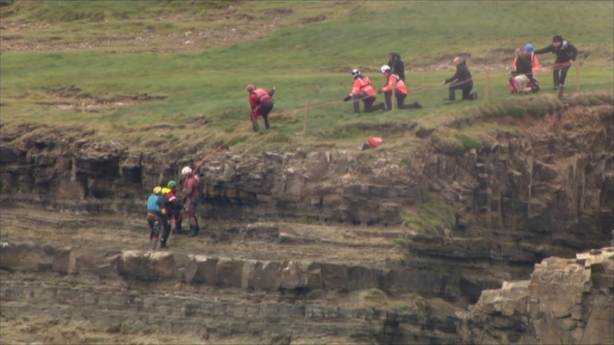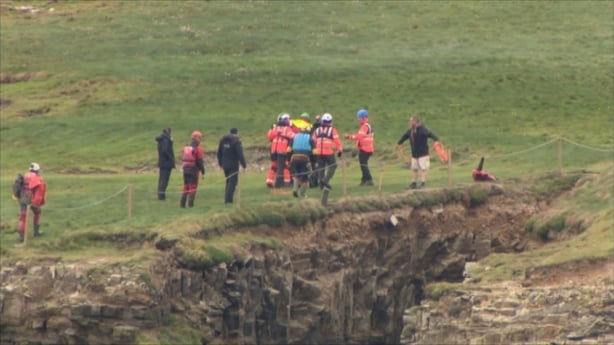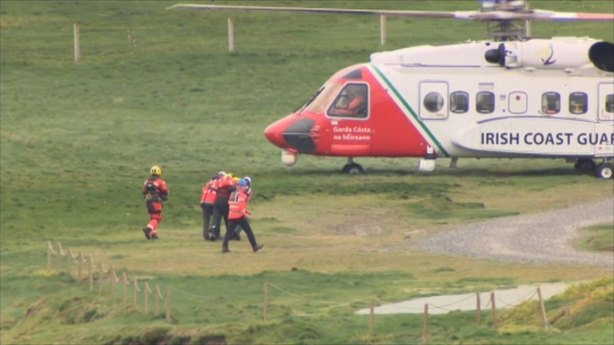 After several hours, they managed to descend the cliff above the cave by rope and then painstakingly work their way some 40 metres back to a ledge, where the man had been sheltering.
Just after 3.30pm this afternoon, rescue workers brought him to the mouth of the cave where he was subject to an initial assessment. He was said to be in "fairly good condition" considering his ordeal.
The man was able to walk, with some assistance, around the base of the cliffs before making his way up an incline, to where a Coast Guard helicopter awaited him.
He was transferred to Sligo University Hospital, where he is expected to be observed overnight.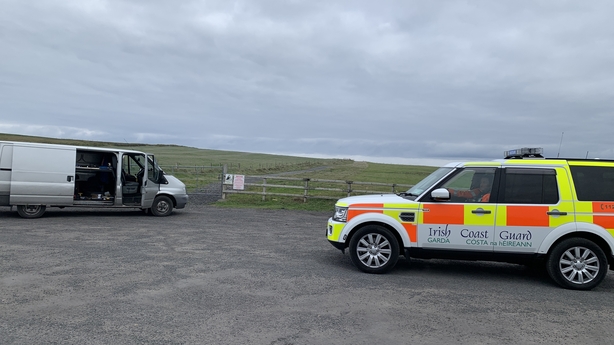 Garda Superintendent Gabriel Moran said all those involved in the rescue effort had helped save a life. He paid particular tribute to the effort of locals around the Ballycastle area, who provided assistance and sustenance to rescue workers, last evening, overnight and throughout the day.
A number of friends of the stranded man spent several hours in a car park near the cliff face awaiting news of the rescue effort.
None wished to speak publicly about their friend this evening but they expressed gratitude to the multiple agencies that worked to make the operation a success.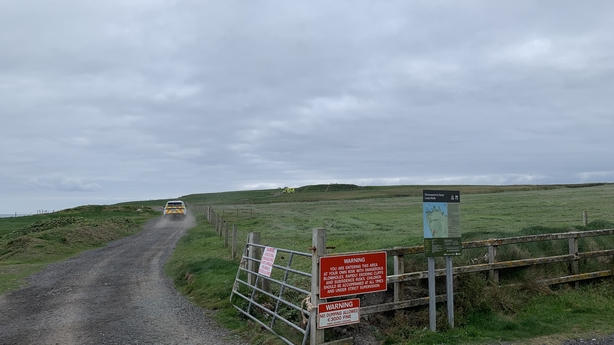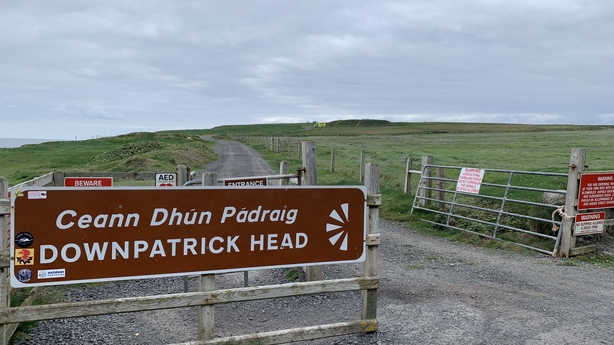 Locals say the incident highlights the need for continual vigilance by people who are enjoying the breath-taking scenery in the area.
Downpatrick Head is one of the most photographed locations on the Wild Atlantic Way.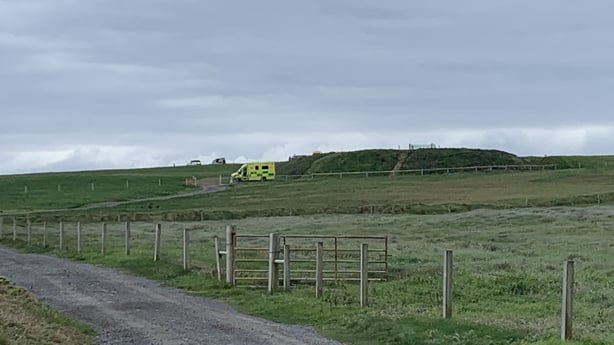 While this rescue did not result from a photographic expedition, residents say it shows how quickly conditions can change at sea and the dangers this can bring.