It will be 2025 or 2026 before tourism levels get back to pre-pandemic levels, the Chief Executive of Fáilte Ireland has said.
Fáilte Ireland CEO Paul Kelly said while there were strong signs of recovery in this year's summer season, they are concerned about the future for the sector.
"The cost of living, energy prices, food prices, is all leading to significant concern for the future."
Mr Kelly said the sector benefitted from a "pent up demand" this summer, "there were a lot of people, particularly overseas visitors, who were carrying forward credits or vouchers for holidays this year, that all washes out of the system now".
"That leads to that concern for the back end of this year and for next year."
"We've seen a very good recovery in overseas visitors coming back to Ireland."
He said the overseas visitors were coming in at about 60% to 70% of 2019 levels.
This overall assessment is experienced on the ground by businesses who rely on the tourist trade.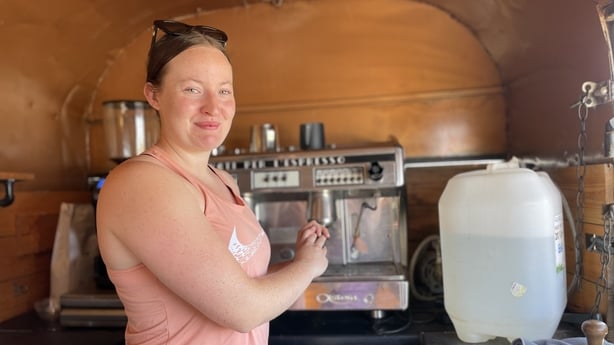 Kaylyn O'Donnell runs The Dark Horse, a horsebox coffee van at the end of the cliff walk in Ardmore, Co Waterford.
"We had two people working in it last summer just to keep up with the business."
She started the business with her family during the pandemic, and their first two high seasons were the summers of staycations.
"This year they are all unfortunately heading back to Spain and Portugal, so it's not as busy."
We need your consent to load this rte-player contentWe use rte-player to manage extra content that can set cookies on your device and collect data about your activity. Please review their details and accept them to load the content.Manage Preferences
Ms O'Donnell said last summer on a Sunday she could have sold 70 coffees, now she says they may only sell 30-40 coffees on a good day.
"We're lucky to have a few good camping sites where people can pull in or people own mobile homes down there, so the majority of my business is those people. The locals are good too but when the tourists head away it's very quiet around here."
On her outlook for the future, she said: "We're still happy enough with how it has been this past summer so hopefully we'll keep it going."
Garvan Cummins, otherwise known as The Greenway Man, runs a bike hire and cycle tours service on the Waterford Greenway.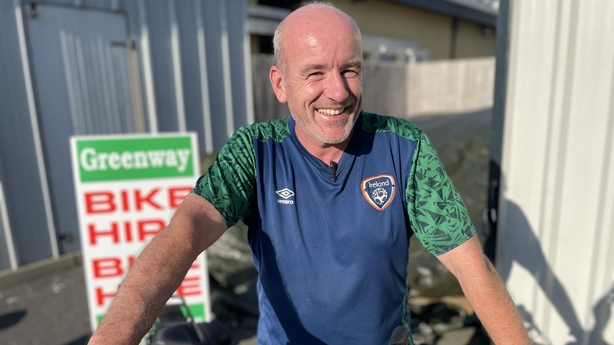 He said tourism this year in his experience is "way down" which he thinks is down to a variety of issues such as Irish tourists going abroad, hotels having reduced capacity and the cost of living.
"I know this whole thing about 'rip-off Ireland', and the cost of doing business is a lot more expensive. But I think some retailers, some restaurants, some accommodations, are going well beyond that and using it as an excuse to put prices up."
Mr Cummins has been operating in Dungarvan at the end of the Waterford Greenway since well before the pandemic.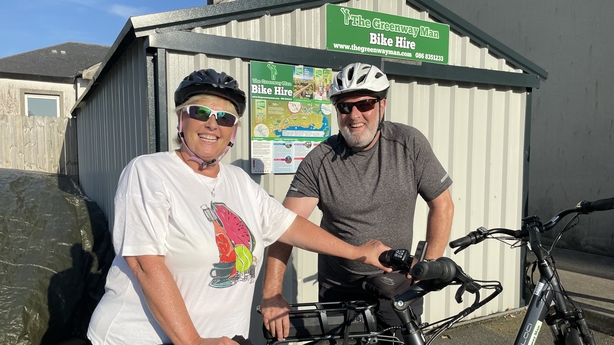 He said this first post-Covid summer is not matching the 2019 level of demand.
Before the pandemic he would have put out 80-100 bikes a day, but now this summer he put out 10-20 bikes, he added.