NASA has postponed for at least four days the launch of its colossal next-generation rocket ship on a long-awaited debut test flight, a planned six-week uncrewed voyage around the moon and back 50 years after Apollo's last lunar mission.
The countdown clock was halted about 40 minutes before the targeted launch time of 8.33am EDT (2.33pm Irish time), as the 32-storey-tall, two-stage Space Launch System (SLS) rocket and its Orion crew capsule awaited liftoff from the Kennedy Space Center in Cape Canaveral, Florida.
The US space agency cited a problem detected on one of the rocket's main engines, after launch teams had begun filling the rocket's core fuel tanks with super-cooled liquid oxygen and hydrogen propellants.
Senior NASA officials said a second launch attempt was still possible as early as Friday 2 September, pending a data review.
Tens of thousands of people - including US Vice President Kamala Harris - had gathered along the beach near the Kennedy Space Center in Florida to watch the launch.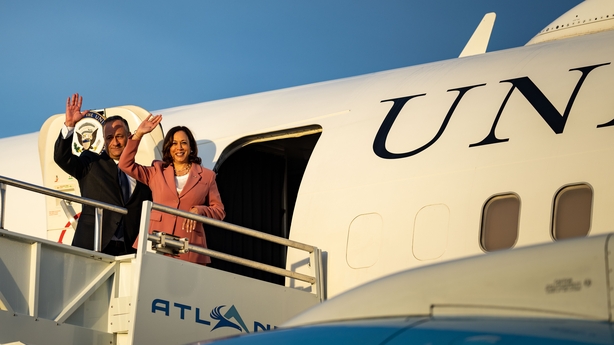 The goal of the flight, dubbed Artemis 1, is to test the SLS and the Orion crew capsule that sits atop the rocket.
Overnight operations to fill the rocket with more than three million liters of ultra-cold liquid hydrogen and oxygen were briefly delayed by a high risk of lightning, though it was a "go" after an hour.
Around 3am local time, another hiccup emerged: a potential leak was detected during the filling of the main stage with hydrogen, causing a pause.
After tests, the flow resumed.
"The leak is at an acceptable level and we have returned to fast fill operations," NASA tweeted.
But NASA engineers later detected a problem with the temperature in one of the four engines and put a hold on the countdown.
The launch of #Artemis I is no longer happening today as teams work through an issue with an engine bleed. Teams will continue to gather data, and we will keep you posted on the timing of the next launch attempt. https://t.co/tQ0lp6Ruhv pic.twitter.com/u6Uiim2mom

— NASA (@NASA) August 29, 2022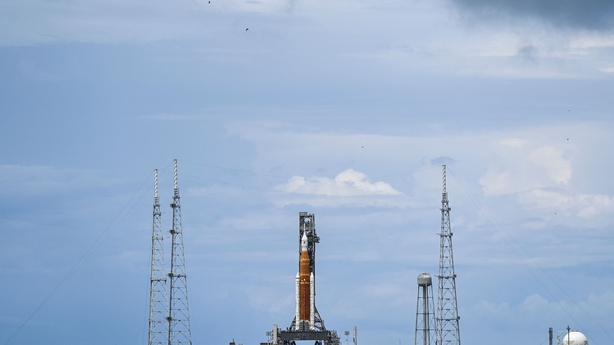 Orion was due to carry a simulated crew of three - one male and two female mannequins - fitted with sensors to measure radiation levels and other stresses that real-life astronauts would experience.
A top objective for the mission is to test the durability of Orion's heat shield during re-entry as it hits Earth's atmosphere at 39,429km (24,500 miles)) per hour, or 32 times the speed of sound, on its return from lunar orbit - much faster than more common re-entries of astronaut capsules returning from low-Earth orbit.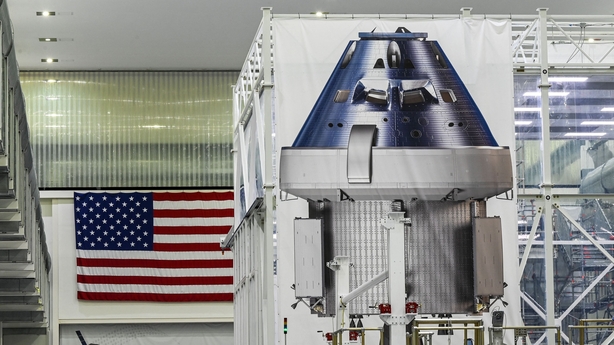 Back to the moon
NASA's Artemis programme - named for the goddess who was Apollo's twin sister in ancient Greek mythology - aims to return astronauts to the moon's surface as early as 2025, and to establish a long-term lunar colony as a stepping stone to even more ambitious future voyages sending humans to Mars.
More than a decade in development with years of delays and billions of dollars in budget overruns, the SLS-Orion spacecraft has so far cost NASA least $37 billion, including design, construction, testing and ground facilities.
NASA chief Bill Nelson has defended the Artemis programme as a boon to space exploration and an "economic engine," noting that in 2019 alone, for example, it generated $14 billion in commerce and supported 70,000 US jobs.
Among the programme's greatest financial beneficiaries are the principal SLS and Orion primary contractors - Boeing Coand Lockheed Martin Corp, respectively.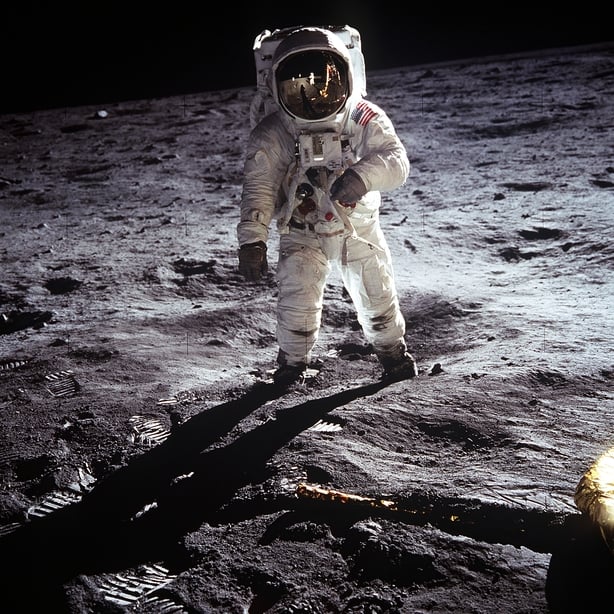 Twelve astronauts walked on the moon during six manned Apollo missions that landed from 1969 to 1972, the only spaceflights yet to place people on the lunar surface.
If eventually successful, Artemis I will pave the way to a first crewed SLS-Orion mission, an out-and-back flight around the moon designated Artemis II, as early as 2024, to be followed a year or more later by an Artemis III journey to the lunar surface.
Artemis III involves a much higher degree or complexity integrating the SLS-Orion with a series of spacecraft to be built and flown by Elon Musk's launch company SpaceX.
Those include SpaceX's own heavy-duty Starship launch and lunar-landing vehicle, still under development, as well as several components that remain to be constructed - an orbital fuel depot and space tankers to fill it. Even the new moon-walking suits remain to be designed.
NASA's Office of Inspector General last year said that the first Artemis III lunar landing was more likely to be achieved two to three years later than the agency's late 2025 target date.