The ongoing national accommodation crisis has seen third-level institutions appealing for more people to make rental spaces available to students in the autumn.
A leading private student accommodation operator in Galway has told those who booked single rooms that they face losing a place, if they do not switch to twin rooms this academic year.
A scramble for student accommodation every year is nothing new.
However a dire shortage of places, spiralling rental costs and the very real risk of losing of a college place is of huge concern.
The unprecedented demand for accommodation and the uncertainty surrounding the late release of leaving certificate results means many students have no option but to commute to college campuses and some may have to forego places.
In Galway, one-bed apartments in places like Woodquay in the city centre are fetching more than €1,200 per month.
Imogen O'Flaherty-Falconer from NUI Galway Students' Union said these costs are astronomical.
"Students and their families are crippling themselves financially just to secure a place after months of searching in vain for accommodation," she said.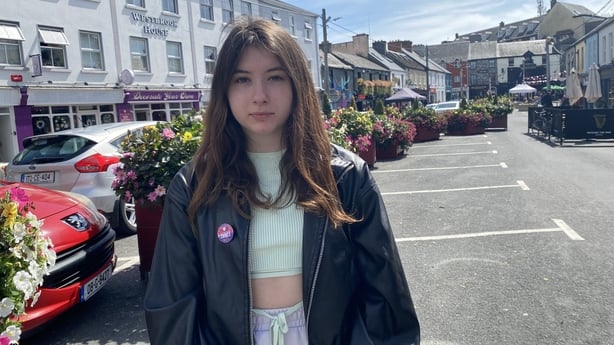 "It means they try to hold down jobs with long hours, cut back on food costs, lose focus on college courses. Something must give and their mental health suffers hugely," she added.
"Colleges are at a disconnect from students, particularly those from working-class backgrounds who are struggling enormously to keep on top of things," Ms O'Flaherty-Falconer said.
NUI Galway has 1,200 places to offer students and an additional 700 beds to be added in 2023.
It said part of its response is openly and clearly communication their options which now includes commutes to nearby towns like Oughterard and Tuam.
One major student-specific private accommodation provider in Galway has written to students who booked single-occupancy rooms earlier this year to inform them they must now accept a twin or a bunk room or face losing their place, as the academic year fast approaches.
Sai Gujulla, president of NUI Galway SU, said the move to switch students to shared accommodation is unacceptable.
"As someone who was living in a hostel, sharing with six people in bunk beds, with one en suite bathroom, I know first hand how difficult it is to be living and studying in impossibly cramped conditions." he said.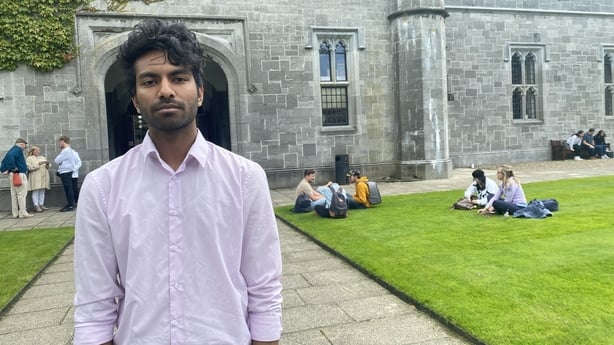 "For first year students particularly, it is very unfair to expect them to share with strangers as they begin college life," Mr Gujulla said.
"They came in under the understanding that they would be getting a single room and they have booked months in advance," he added.
Criodán O'Murchú is a postgraduate student representative on the NUIG Governing Authority and is calling for Government intervention and a cap on rents.
"The college strives to alleviate the situation by informing students of accommodation options in towns outside Galway like Oughterard and Tuam but these places don't work on so many levels." he said.
"Most students don't have cars and the cutbacks to public transport make these commutes unviable. I think the whole college experience is being completely eroded," he added.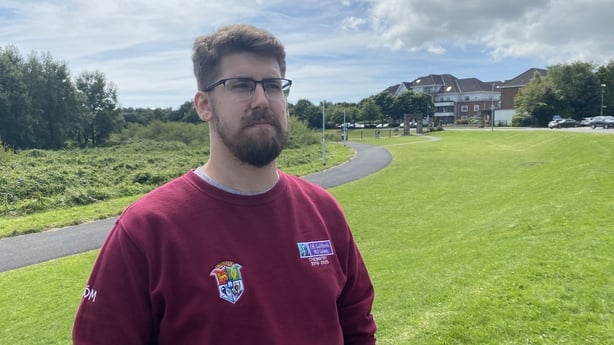 NUI Galway said it is acutely aware of the impact of the accommodation crisis at a national and a local level, and that collective efforts are required to support our students.
"With that in mind, a special accommodation taskforce is working on identifying ways in which we can do just that, including ongoing engagement with private landlords, operators of purpose built student accommodation and the hospitality sector to see if capacity can be increased," it said.
"NUI Galway can offer places to almost 1,200 students in our own on-campus accommodation - almost 700 more beds will be added in 2023," it added.
NUI Galway said: "One part of our response is communicating openly and clearly with students to advise them of the challenge that they can expect to face and what options they may have, including how best to search for accommodation; how to check a legitimate offer; whether a commute from a nearby town is an option, where transport links have improved and fares have been halved.
"We are also encouraging our staff and householders in Galway to rent a room to a student and avail of €14,000 tax-free in rental income."
We need your consent to load this rte-player contentWe use rte-player to manage extra content that can set cookies on your device and collect data about your activity. Please review their details and accept them to load the content.Manage Preferences