The number of confirmed cases of monkeypox in Ireland is 85, according to the Health Protection Surveillance Centre (HPSC).
The World Health Organization (WHO) said today there have been more than 18,000 cases of monkeypox reported globally from 78 countries, with the majority in Europe.
The WHO declared the outbreak a global health emergency on Saturday.
The first Irish case of the disease was confirmed in the east of the country in May.
Speaking on his way into Cabinet this morning, the Minister for Health Stephen Donnelly said public health experts are watching the situation closely and extra vaccines have been procured.
He said the advice he is getting is that "this is not Covid, this is very different".
Minister Donnelly said it is being taken seriously, but that "this is not in the realm of infectious disease that we've been dealing with for some time".
It was announced this week that the smallpox vaccine would be extended in Ireland to people at high risk of monkeypox exposure.
The vaccine will be offered to gay and bisexual men, other men who have sex with men, as well as others at high risk of unprotected exposure.
The National Immunisation Advisory Committee (NIAC) has recommended that two doses of the smallpox vaccine should be administered 28 days apart to as many high-risk individuals as soon as practicable.
NIAC Director Dr Lucy Jessop said today that monkeypox is a disease that is caught through close contact and has only recently started circulating in a multi-country outbreak.
Speaking on RTÉ's Morning Ireland, she said close contacts in Ireland have already received vaccinations.
Dr Jessop said NIAC is currently working on plans to give the vaccine pre-exposure to high-risk groups.
It come as as the European Medicines Agency confirmed that its Emergency Task Force (ETF) is being formally extended to deal with both Covid-19 and monkeypox.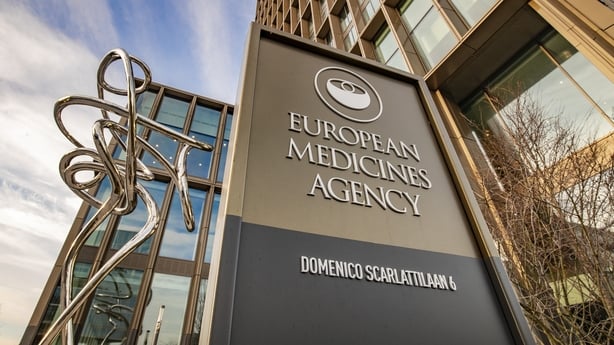 It stated: "In relation to the monkeypox outbreak, the ETF was already activated to discuss the treatments and vaccines available, and the possible medical countermeasures.
"The ETF's composition will be reviewed and formally approved by EMA's Management Board, taking into account specific expertise relevant to the therapeutic response to the monkeypox outbreak.
"The tasks of the ETF will then be formally expanded to cover monkeypox."
The EMA said there are currently two medicinal products authorised specifically for monkeypox in the EU.
"The medicine Tecovirimat SIGA is authorised for use to treat smallpox, monkeypox and cowpox. The vaccine Imvanex is authorised to protect adults against smallpox and monkeypox."
WHO calls on gay men to limit sexual partners
The World Health Organization has today called on the group currently most affected by the virus - men who have sex with men - to limit their sexual partners.
WHO chief Tedros Adhanom Ghebreyesus, who last Saturday declared monkeypox a global health emergency, told reporters the best way to protect against infection was "to reduce the risk of exposure".
"For men who have sex with men, this includes, for the moment, reducing your number of sexual partners, reconsidering sex with new partners, and exchanging contact details with any new partners to enable follow-up if needed," he said.
Meanwhile, scientists advising the WHO on monkeypox say the window is closing to stop its spread, with cases currently doubling every two weeks, raising concerns that it will take several months for the outbreak to peak.
WHO Europe has forecast just over 27,000 monkeypox cases in 88 countries by 2 August. Making predictions beyond that are complex, scientists around the world said, but there is likely to be sustained transmission for several months and possibly longer.
"We have to get in front of this," said Anne Rimoin, an epidemiology professor at the University of California, Los Angeles.
"It's clear the window of opportunity for doing so is closing," added Prof Rimoin, a member of the WHO expert committee on monkeypox that met last week to determine whether the outbreak constituted a global health emergency.
A majority of committee members voted against the move and, in an unprecedented step, WHO Director-General Dr Tedros Adhanom Ghebreyesus declared an emergency anyway.
Action stemming from that declaration needs to be urgent, including increased vaccination, testing, isolation for those infected and contact tracing, global health experts said.
"Transmission is clearly unchecked," said Professor Antoine Flahault, director of the Institute of Global Health at the University of Geneva, who chairs the WHO Europe advisory group.
Jimmy Whitworth, a professor at the London School of Hygiene and Tropical Medicine, said he expected that cases would not plateau for at least the next four-to-six months, or until the those at highest risk of infection have been either vaccinated or infected.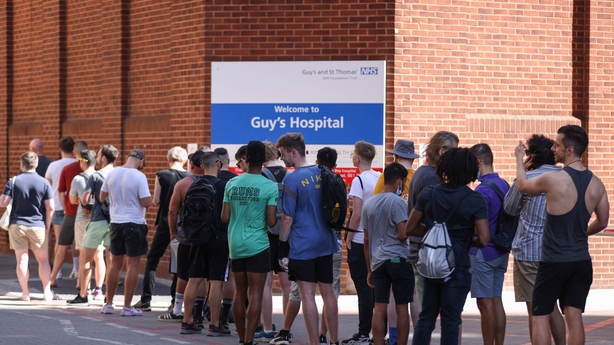 Sexual health organisations in the UK recently estimated that could be around 125,000 people.
Monkeypox has been a globally neglected public health problem in parts of Africa for decades, but cases began to be reported outside countries where it is endemic in May.
It generally causes mild to moderate symptoms, including fever, fatigue and the hallmark painful skin lesions, that resolve within a few weeks. Five people have died in the current outbreak, all of them in Africa.
Beyond Africa, monkeypox is spreading chiefly in men who have sex with men, putting sexual health clinics on alert for new cases.
While monkeypox is not causing large numbers of deaths globally, an unpleasant virus establishing itself in new populations is still bad news, scientists said.
Prof Flahault's group has modelled three scenarios for the coming months, all of which include "sustained transmission," either between men who have sex with men; beyond these groups and possibly into more vulnerable populations, like children, or between humans and animals.
Yesterday, German scientists released a study ahead of peer review that found mutations in one of the 47 cases they sequenced that could help monkeypox spread in people more easily.
"The alarm bell was going off (in Africa) but we kept hitting the snooze button. Now it's time to wake up and do something about it," Prof Rimoin said.
"An infection anywhere is potentially an infection everywhere."
Additional reporting Laura Hogan and Reuters