Getting caught in the eye of a storm of online abuse is not something Rob Hennelly likes to talk about anymore.
In October 2016, the Mayo team was chasing their first All-Ireland title in 65 years. Goalkeeper Rob Hennelly conceded a penalty and got a black card in the replay against Dublin.
The Mayo footballers were beaten by a single point. The agony of coping with such a defeat was compounded by waves of social media abuse for Mayo players and management. Hennelly got the brunt of it.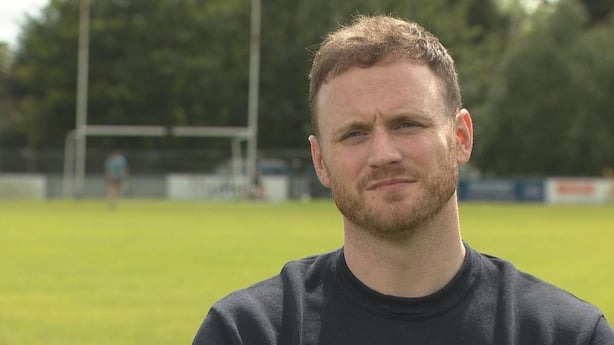 In his first in-depth interview since then, he told Prime Time the reason he does not talk much about it because "it's something I've dealt with. I put it in its place."
Watch Conor McMorrow's report on Prime Time here
He came through that low point and is back playing impressively for Mayo but "at the time it was something I found very difficult to deal with".
"There's lots of lessons in it. I wouldn't wish it on my worst enemy, at the same time, to be the focus of online abuse," he said.
A problem that is endemic across society, a dark undercurrent of vicious online abuse has become much more prevalent in GAA circles in recent times.
Several managers, players and referees have found themselves on the receiving end of attacks from online trolls this year. So as the keyboard warriors wreak havoc, is toxic online abuse of GAA personnel spiralling out of control?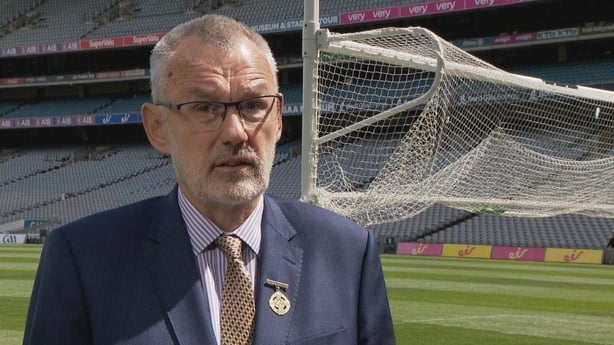 GAA President Larry McCarthy says he is worried about online attacks on GAA members. He told Prime Time: "Will people continue to volunteer for a voluntary sports organisation if this level of abuse continues? Logically, you would say 'no', and it's going to impinge on our ability to deliver hurling and football in clubs around the country."
Like no other position on a GAA pitch, goalkeepers often bear most criticism when a team is defeated. In the days after Mayo's 2016 defeat, the abuse of Hennelly was relentless. He said platforms like Twitter can become "quite a dark place from time to time in relation to GAA".
"I've had stuff that I wouldn't repeat said about me," said the 32-year-old.
"I was trying to deal with the consequences of messing up, and making mistakes, and letting my team-mates down and the supporters down. And then to have this whole online conversation going around, which is not just on my abilities as a footballer, it's also on my character. It's very personalised. And that was very tough at the time."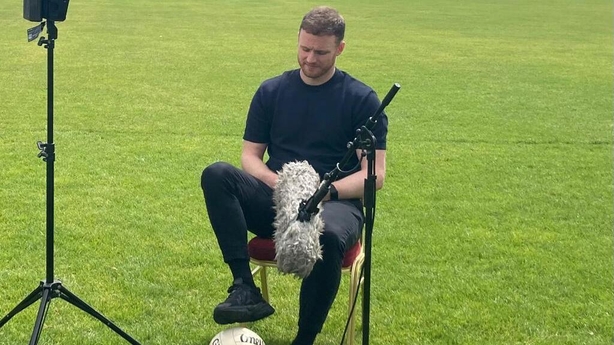 Hennelly acknowledges that it is partly due to "everybody being so passionate about GAA". He said some supporters are so consumed by their own feelings after a defeat that they express their anger online in ways that they would not do in person.
After enduring days of caustic abuse on social media after the 2016 final replay, the Mayo goalkeeper posted a heartfelt message on Instagram beside a picture of him getting the black card.
He decided to post the message as there was so much being said about him in the media, and he felt nobody was reflecting his perspective.
He said: "I didn't want people to think that I went out there, played badly in a game, and didn't care about it. I did care about it. And it was obviously a tough time for me as a player, but obviously tough for the team."
He said the Instagram post did garner some more criticism, but he wanted to remind people "I'm not just a footballer. I'm a person as well. And, you know, I didn't want that to happen. I was hurt after it."
After the online attacks in 2016 the Mayo goalkeeper restricted his use of social media.
He said: "It's kind of something that that I've detached myself from a lot because it offers very little to you as a player, whether it's positive or negative feedback."
"I realise that I just can't control it. It doesn't add anything to my life and as much as possible I cut it out."
Rob Hennelly has learned to deal with social media abuse and has helped others in the GAA who find themselves on the receiving end of attacks from online trolls.
"I've had lots of conversations with team-mates, opposition players, underage players, who've gone through tough times. I suppose the main thing that I always say to them is that: 'it'll pass'. Always try and put it in perspective. It's a game of football. It's never only your fault. It's a team sport. And, if you approach it in the right way, you can learn from it," he explained.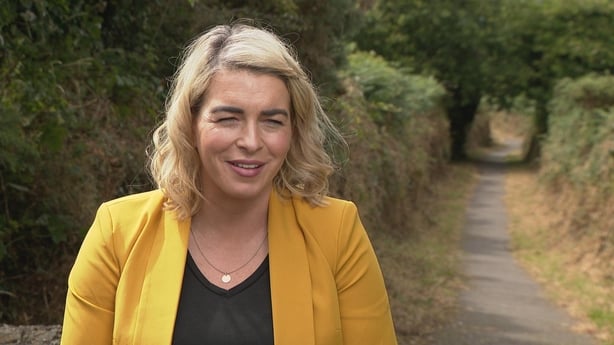 Ursula Jacob is a four time All-Ireland winning Wexford camogie star. Recently retired from the game, she is now a hurling and camogie pundit on The Sunday Game. She also spoke candidly about being on the receiving end of nasty online abuse a few weeks ago.
She told Prime Time: "They don't like the tone of my voice. They can't stand my Wexford accent. Why is a woman's voice speaking about a game? And it's always just very personal."
"I don't know, is it that it's because I'm a woman or is it because I'm from Wexford? I'm not sure. Two things that I'm not willing to change or looking to change, but I'm very proud of both."
She took on the online trolls by issuing a statement on Twitter. "Sometimes you need to stand up to these bullies or cowards," she said.
"And I feel better for it. I feel stronger about it. I feel like I've taken back some of the power because it had really knocked my confidence."
Jacob said she is very open to anyone being critical of her analysis or knowledge of the game but "It's always personal, tasteless comments that are targeted towards me".
She believes people should have to produce an ID when they are setting up a social media account. "As long as there's no consequences to you setting up random accounts, I think these trolls will just continue to do what they do," she said.
A recent Gaelic Players Association survey found 85% of players have received some form of abuse because of their involvement in inter-county sport. While most players say that they have not suffered online abuse, the GPA has found that "social media abuse tends to focus on higher profile individuals within squads".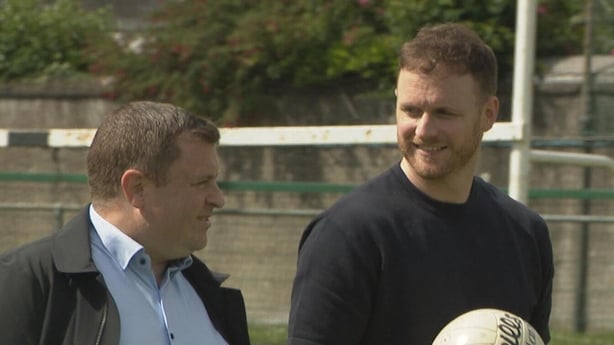 Back in 2016, Rob Hennelly questioned if he would ever play again, as he felt his reputation was ruined. But he came back stronger. Still playing in goal for Mayo, he believes that current GAA players need to have their voices heard more in the media as their voice is often missing.
He acknowledged: "I am as guilty as any player for staying away from the media in season. I haven't done an interview, I'd say, in the media for eight years."
But added: "Players probably do need to be heard while they're still playing as opposed to retiring and then you can't stop them from talking."
He suggests that if the GAA asked two or three players to do press conferences immediately after games, any serious incidents in the game could be addressed.
"If they made a mistake, they could say that they hold their hands up and they made a mistake, and that would straight away lessen the impact on the likes of Twitter," he told Prime Time.
Online abuse in the GAA has become so severe that referees are being advised to stay off social media in the days after they officiate at games.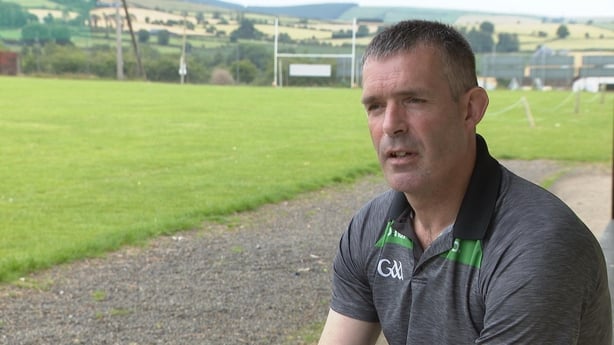 James Owens, a current top-level hurling referee, told Prime Time that a psychologist has been made available by the GAA in Croke Park for inter-county referees to talk to.
GAA President Larry McCarthy wants the Government to bring in legislation to curb social media abuse of amateur sportspeople by identifying perpetrators and penalising them.
He pleaded with online trolls: "Stop. Absolutely stop. It's unfair. We're all volunteers. Referees are volunteers. Players are volunteers. Stop, stop, stop would be my message to them."