Like the rest of the world, Ireland has been through a torrid almost two and-a-half years with this disease. And it has not gone away.
To date, worldwide, there have been 556 million cases and 6.3 million deaths. Thankfully, at this point in mid-July, we are nowhere near the extreme impact, severity and restrictions of the recent past.
But against the backdrop of renewed wave in Europe, which has caused a spike in cases and hospitalisations, Covid continues to pose a threat. Sensible precautions are therefore advised, in particular getting full vaccination.
Here's what we know about the pandemic right now:
---
How are we with case numbers?
Since the start of the pandemic, Ireland has seen 1.6 million PCR confirmed cases. But the real figure is much higher. There has also been 7,571 Covid-19 deaths according to the official data.
The current daily reported figures are about 1,200 PCR positive cases and 2,500 self-administered antigen tests being positive.
But because the criteria for PCR testing changed a few months ago and there is a lot of self-administered antigen testing, the true number of daily case numbers is much higher than official data, possibly three or more times higher.
We all became used to almost nightly NPHET briefings and a flurry of transmission data. NPHET is no more. Some of the data now available is provided weekly, some daily and in truth gives a limited picture of transmission levels.
In relation to PCR testing, currently around 35% of tests are positive. But the true figure is likely much higher.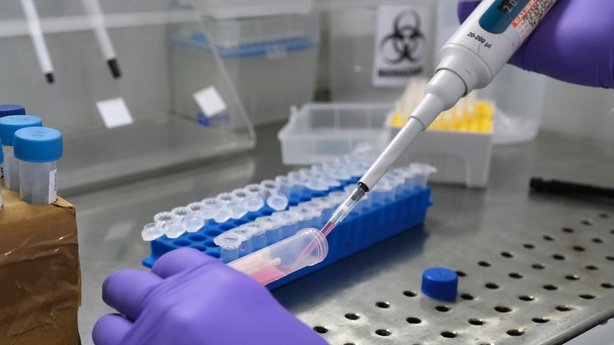 Do any restrictions remain?
Masks must be worn in healthcare settings. Masks are also advised for public transport.
The Department of Health also says no one should be discouraged from wearing a mask in any setting, particularly in crowded places, for example.
Masks offer a level of protection for the wearer and for those around them too.
Hospital capacity?
Hospitals are under significant pressure with 943 confirmed cases yesterday, of which 43 were in ICU.
However, it is important to note that just over half of the hospital cases are there due to Covid-19 and the other cases happened to test positive while in hospitals. Some of these cases picked up Covid in hospital.
Because hospitals are still under pressure many still have strict visiting restrictions, however the restrictions for maternity hospitals have been much reduced in many cases.
"The expectation is that second boosters will soon be offered to people over 60"
What about vaccinations?
Vaccines undergo trials and assessment before being approved for human use.
The vaccination programme here has seen a total of 7.8 million vaccinations administered. There have been 3 million booster doses given.
Second booster doses are being provided to people aged 65 years and older plus those aged 12 years and older with weak immune systems.
This week, the European Centre for Disease Control and the European Medicines Agency recommended that countries offer second doses to those aged 60 years and older and people who are at high risk of severe disease.
Here, the National Immunisation Advisory Committee is considering that issue and will advise the acting Chief Medical Officer, Professor Breda Smyth, who in turn will advise the Minister for Health. The HSE will then be notified of the outcome.
The expectation is that second boosters will soon be offered to people over 60 and others at high risk. The ECDC has said there is no evidence at this point to support offering second boosters to people under 60, who are not at high risk.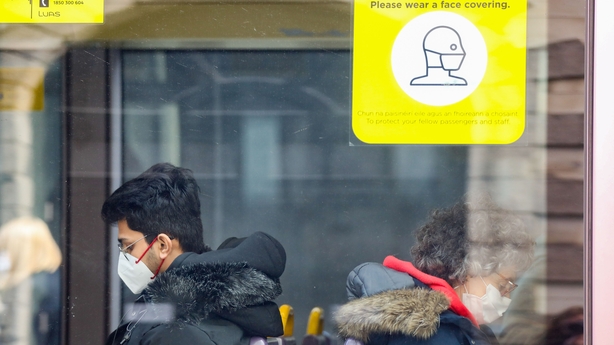 Is immunity waning?
The protection offered by vaccination wanes over time. This poses a particular risk to those at high risk, hence the booster programme.
Just over half the those aged 65 and older who are eligible for a second booster have availed of it. Many of those in hospital now with the disease are older people.
People who never got vaccinated, or only got partial vaccination or did not get their booster jabs, remain at risk.
You can also catch Covid-19 more than once - people who got the disease last Christmas could be at risk of catching the new BA.5 variant.
Doctors are at pains to advise that vaccination works and offers the best protection. While some people who are vaccinated may still get the disease, it should be milder.
Will there be a winter vaccination programme?
There will be a winter vaccination programme for both Covid and influenza.
The European Medicines Agency is currently evaluating clinical trials data on two adapted Covid vaccines. These vaccines are adapted for the new Omicron variants of concern.
While the existing approved vaccines are good, they were based in the original Wuhan strain which has changed several times.
The ECDC says that the current approved vaccines protect against severe disease and hospitalisation.
The expectation is that the adapted vaccines could be approved by September and would be much better at protecting against the variants that are now dominant like BA5.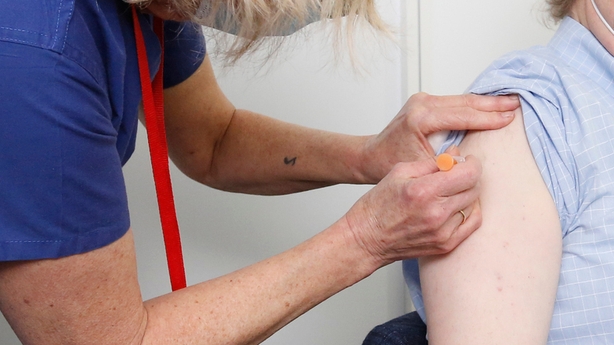 Will the flu season be bad this winter?
There are concerns that Ireland and Europe could experience a bad flu season this winter.
Already in Australia there has been a nasty flu season. What happens in the southern hemisphere usually comes here in winter.
The flu vaccines for winter are designed around the strains circulating in the southern hemisphere. Our flu season is usually from around October to March.
Because of mask wearing and the precautions taken during the pandemic, the concern is that people's exposure to flu and other viruses was dramatically reduced, so this coming season could be quite bad.
For those at particular risk, the flu and Covid vaccines may be administered at the same time.
A bad flu season coupled with Covid still circulating could test the health service capacity.
"The experience to date suggests there may be other waves and other variants"
The outlook
The current Covid wave is expected to peak around now and reduce.
The HSE says there will be a lag time before cases reduce in hospitals.
The experience to date suggests there may be other waves and other variants, in time, which may pose a greater or lesser risk.
Either way, Covid disease is with us for the foreseeable future.
Stay safe.