The Platinum Jubilee celebrations have been judged a success and Britain's Queen Elizabeth II, at the age of 96, has managed to "keep the show on the road".
A lot has been written about how she has become the longest serving English sovereign in history going right back to the first Saxon king in 827 AD.
Perhaps her greatest success though is that she has maintained her popularity, despite all the upheaval the monarchy has endured since she took the throne in 1952.
As has been often pointed out, that is because Queen Elizabeth embodies the old fashioned stoical qualities British people most admire - getting on with things without complaining.
Although suffering mobility problems and not able to attend most events, she managed to present herself to crowds on the balcony of Buckingham Palace after the Trooping the Colour ceremony.
The balcony scene shows the amount of turmoil her family has endured.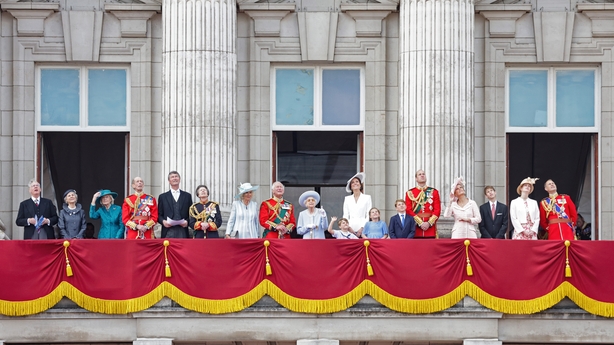 Her son Prince Andrew, who has stepped back from royal duties following sexual assault allegations, which led to a multi-million pound settlement, tested positive for Covid-19.
Her grandson Prince Harry and his wife Meghan Markle were not there because of a decision that only working royals would be present on this occasion.
Prince William was on the balcony, but sharing it with Camilla Parker Bowles, the woman whom his late mother blamed for the breakup of her marriage to Prince Charles.
Prince Charles himself is at risk of becoming embroiled in a cash for honours scandal involving one of his charities.
However, the queen has kept her composure and remains the most popular royal by far, with an approval rating of 80% compared to a minus 42% for Meghan Markle.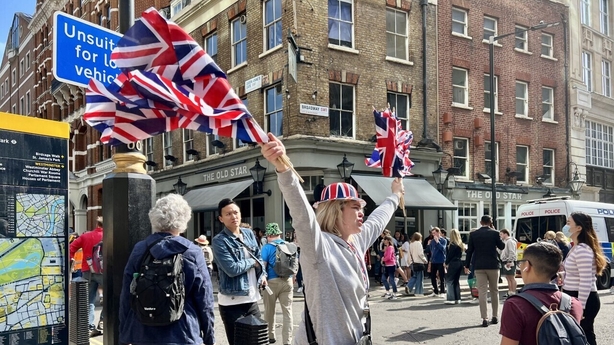 The queen did this by sticking to her job - carrying out 21,000 engagements during her reign, as well as sending 300,000 cards of congratulation to centenarians and more than 900,000 to couples celebrating 60 years of marriage.
She has also hosted 112 state visits, and met four popes, as well as 13 out of the last 14 US presidents.
The Daily Telegraph calculated that she travelled the equivalent of 42 times around the world before stopping overseas travel in 2015, aged 89.
Her job description means she cannot become involved in politics or controversy. This means people have resorted to looking for hidden messages in her choice of apparel to decide whether she was against Brexit, or disliked former US President Donald Trump.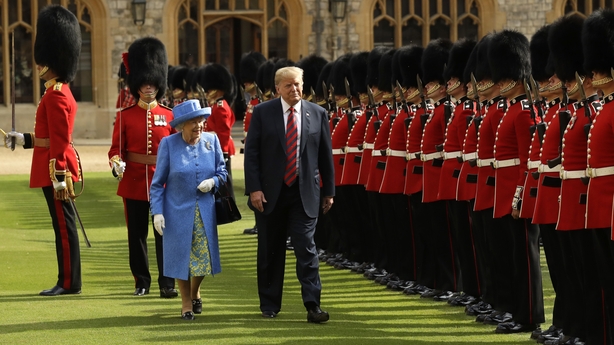 The only time that she strayed into the political arena was when it was reported that she had expressed displeasure at then prime minister Margaret Thatcher's refusal to support sanctions against South Africa. This became a scandal in itself and it is understood that she apologised to Mrs Thatcher.
During her time, support for the monarchy has remained almost constant with the proportion of the British population advocating for a republic varying only between 18% and 19% since 1969.
This despite the queen enjoying inherited wealth of an estimated £425 million (€495m), while most of the population endured periods of hardship.
However, it is not as if the British people are completely overcome with adoration for their queen.
There are 'royal fanatics', but the celebrations in London have been significantly more muted than the impression given on the pictures being beamed around the world.
There is very little bunting on most streets. The night before the Jubilee holiday was relatively quiet considering what the scenes would be like in Ireland the night prior to four days off work for the St Patrick's Day celebrations for instance.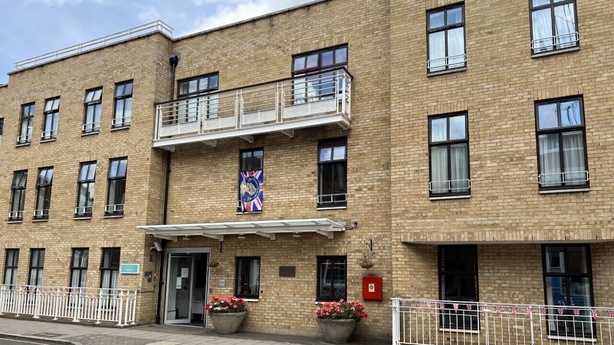 It was being reported that British people were in the mood for a party having endured multiple Covid-19 pandemic lockdowns, but it seems many decided to take a holiday instead.
However, it matters little, as the show was a success. It is estimated that the festivities have earned an extra £100 million (€116m) in tourism and hospitality spend in London. The spectacle has generated massive interest from European and US media broadcasters.
Offbeat jubilee themed celebrations have appeared on social media such as red, white and blue coloured fish and chips. The celebrations have not given rise to any great national questioning about the need for a monarchy.
Questioned on RTÉ News after she had been honoured with a Damehood, former DUP leader Arlene Foster gave her reasons for supporting the monarchy and she cited in particular the continuity it provided compared to an elected head of state.
Nineteenth century essayist Walter Bagehot also wrote that no legislature can manufacture the "mystic reverence'' of a true monarchy. He added: "You might as well adopt a father as make a monarchy."
And it is true that the queen is providing continuity. She was crowned in the last century at a time of post-war rationing.
When she appeared on the Buckingham Palace balcony for her Platinum Jubilee, she was with three great grandchildren - those children can expect to see the year 2,100 and beyond.
However, no matter how much the monarchy has been a success for British people, it has been divisive elsewhere, as it has been in Ireland.
In the Caribbean, some nations are considering following Barbados in removing the queen as head of state. In Jamaica, in particular, the crown's past association with the slave trade has led to vocal opposition.
Australia, which still recognises the queen as head of state, has just elected a Labor government with a republican agenda and a declaration that Australia's relationship with Britain is now one of equals rather than one of "parent and upstart".
However, no one has criticised the queen herself. She is seen as a leader who set an example by following the rules.