The operator of Dublin Airport has revealed a plan to deal with passengers over the upcoming Bank Holiday weekend after more than 1,000 people missed their flights during long queues last weekend.
The Government instructed daa, which operates Dublin Airport and Cork Airport, to publish the plan.
Passengers can expect queues of "up to one hour" but daa said it does not "envisage any repeat of the level of queues experienced on Sunday 29 May".
It has divided its response into four main areas with the aim of ensuring "clarity, confidence and reassurance at all times".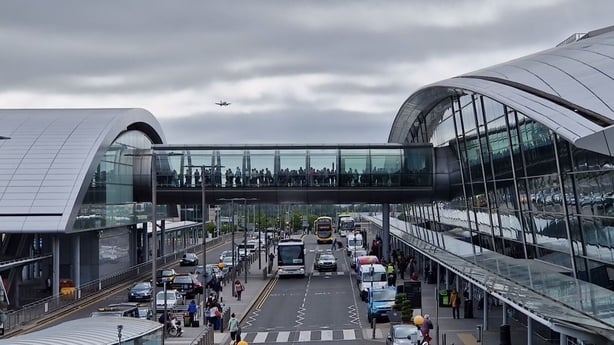 Staffing
More than 40 additional security screening staff will be in place this weekend - which will be a 10% increase compared to last weekend
This includes new security screeners and the release of available security staff from other activities
Additional security staff have been secured for Dublin Airport from Cork Airport
Incentives for staff to take up additional hours
There will be a "real-time focus on staff scheduling and rostering"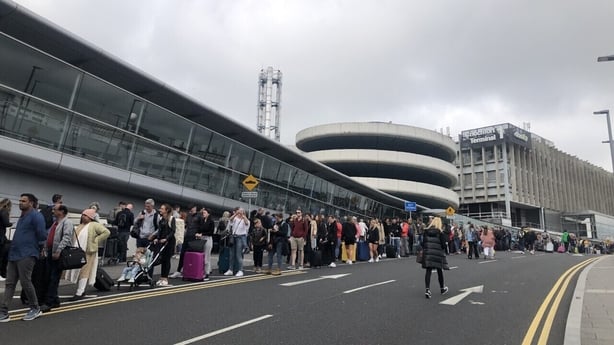 Security
More than 10 security lanes will be open in terminals during "all peak periods"
There will be a 10% increase in total security lane capacity
Queues of one hour can be expected
Forecasting for real-time demand and capacity
"Dynamic and responsive" allocation of security staff across terminals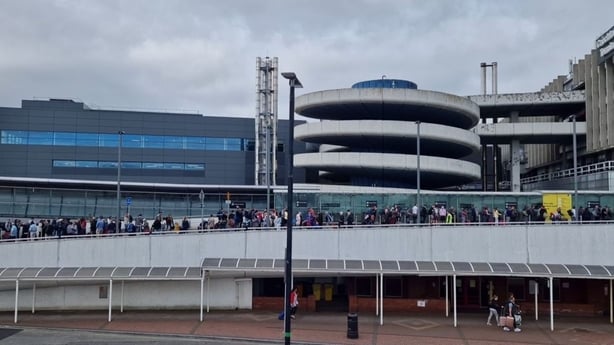 Operations and safety
Safety of passengers is the "highest priority"
A proactive management strategy for queues will see control of access to terminals, additional queue management resources, a "strong" presence of An Garda Síochána, and clear signage and messaging
A plan for a "contingency overflow triage queuing process" is ready for use
An executive management presence will be in place at all times throughout the weekend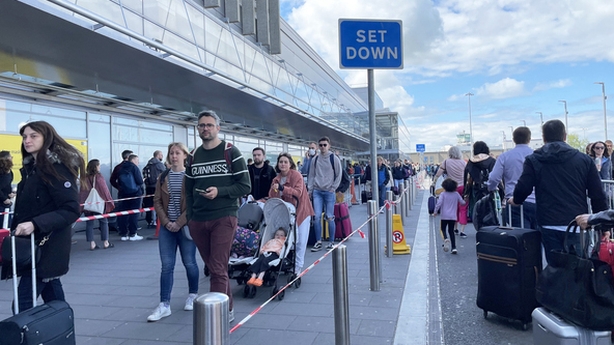 Communications
"Clear, consistent and continuous" messaging for passengers
The operator said this messaging includes advice for passengers to arrive 2.5 hours before a short-haul flight and 3.5 hours before a long-haul flight
Those checking a bag are advised to allow for up to an additional hour
There will be a paid social media campaign highlighting passenger advice
Passengers are advised to also check with the advice of individual airlines
A commitment to "close engagement and alignment" with airlines, ground-handlers and other operational partners
The media has been told key spokespeople, including the CEO of daa, will be available over the weekend