The number of people who have died due to Covid-19 in Europe has passed two million, the World Health Organization has said.
"A devastating milestone has passed as reported confirmed Covid-19 deaths from countries in the WHO European Region have exceeded more than 2 million people," the UN health agency said in a statement.
The WHO's European region comprises 53 countries and regions, including several in central Asia.
According to the health body, 2,002,058 people have died from Covid out of the 218,225,294 registered cases in the region.
The United States, the world's worst affected country, has lost more than one million people.
Meanwhile, after a resurgence in the first two weeks of March, the number of infections is falling in Europe.
The number of new cases and deaths have declined by 26% and 24% in the last seven days.
More than two years after the first restrictions, most European countries have eased their restrictions intended to curb the spread of the novel coronavirus.
---
---
North Korea orders nationwide Covid-19 lockdowns
North Korean leader Kim Jong-un has called for nationwide lockdowns after the first case of Covid-19 was confirmed, state media said.
Mr Kim "called on all the cities and counties of the whole country to thoroughly lock down their areas," the official KCNA news agency said.
Factories, businesses and homes should be closed down and reorganised "to flawlessly and perfectly block the spread vacuum of the malicious virus," it added.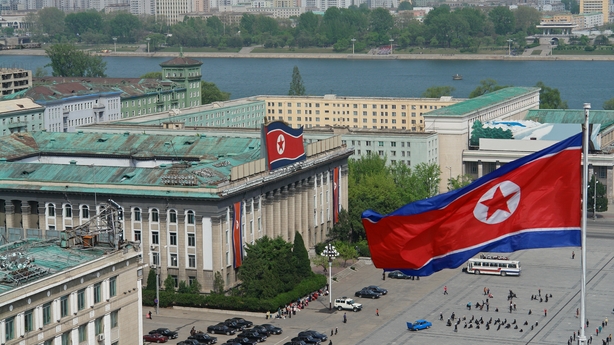 It comes as North Korea has confirmed its first of Covid-19 cases, with state media declaring it a "severe national emergency incident" after more than two years of purportedly keeping the pandemic at bay.
KCNA said samples taken from patients sick with fever in Pyongyang on Sunday were "consistent with" the highly transmissible Omicron variant.
The country's top officials, including Mr Kim, held a crisis meeting to discuss the outbreak and announced they would implement a "maximum emergency" virus control system.
KCNA said Mr Kim told the meeting that "the goal was to eliminate the root within the shortest period of time."
"He assured us that because of the people's high political awareness ... we will surely overcome the emergency and win the emergency quarantine project," it said.
Mr Kim called for tighter border controls and lockdown measures, telling citizens "to completely block the spread of the malicious virus by thoroughly blocking their areas in all cities and counties across the country," KCNA said.
All business and production activities will be organised so each work unit is "isolated" to prevent the spread of disease, it added.
The impoverished nuclear-armed nation has been behind a rigid self-imposed coronavirus blockade since early 2020 to protect itself from the pandemic, with the economy suffering and trade all but stopped.
North Korea had not confirmed a single case of coronavirus until today.
According to the World Health Organization, North Korea had by the end of 2020 conducted 13,259 Covid-19 tests, which all came back negative.
Analysts have said North Korea's crumbling health system would struggle to cope with a major virus outbreak.
Chinese Covid testing firm probed after reports of false results

A Covid-19 testing firm in Shanghai is being investigated by city officials after reports that residents were given false-positive results that landed them in harsh state quarantine.
The city has been under lockdown for weeks as China enforces a zero-Covid policy through shutdowns, mass testing and tight restrictions on movement - with everyone who tests positive being sent to a government isolation centre, even those without symptoms.
Numerous Shanghai residents wrote on the Twitter-like Weibo platform this week that they received false-positive results from Zhongke Runda, which operates three testing centres in the financial hub of 25 million.
The group's parent company, Shanghai Runda Medical Technology, said in a stock filing yesterday hat reports about false positives have "casts doubt on the accuracy of Zhongke Runda's lab nucleic acid testing data" and an investigation is being held.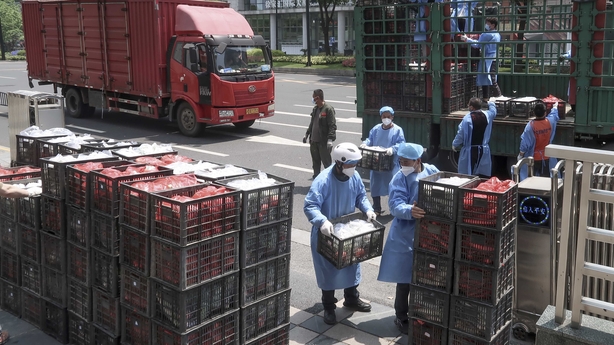 The group's shares have slid since the reports first started on Monday.
Shanghai health authorities said they had declared an investigation into an unspecified "third-party testing organisation" in response to online comments about test results.
Residents who test positive face extended stays in crowded facilities. In some cases, entire buildings are sent into quarantine if one resident tests positive.
Another resident, who initially received a false-positive test from Runda, said they later tested positive after spending four days in quarantine.
As fears mount a lockdown may be imposed in the capital, Beijing officials on Monday said that they were investigating issues with an unspecified number of testing institutions, including inaccuracies.
At least 15 major cities across China now require residents to get Covid-19 tests every two to seven days, according to research firm Soochow Securities.
Nomura economists estimate that regular mass testing could cost as much as 1.8% of China's GDP.