DNA from a person of interest currently in hospital whom gardaí are waiting to interview will be crucial in the investigation into the murder of Ashling Murphy, gardaí have said.
The 23-year-old primary school teacher was attacked and killed as she was out exercising on the Grand Canal in Tullamore, Co Offaly, last Wednesday.
Detectives also believe that Ashling struggled with her killer and they have recovered DNA profiles which have yet to be identified.
They also suspect that the lone male who carried out the random attack sustained injuries during the murder and as he fled the scene.
The stretch of the Grand Canal at Cappincur where the fatal attack took place remains sealed off for a fifth day as a minute forensic examination of the crime scene continues.
The Garda Underwater Unit is working in conditions of zero visibility and search teams are combing through thick undergrowth and vegetation looking for evidence and any potential weapon that may have been used.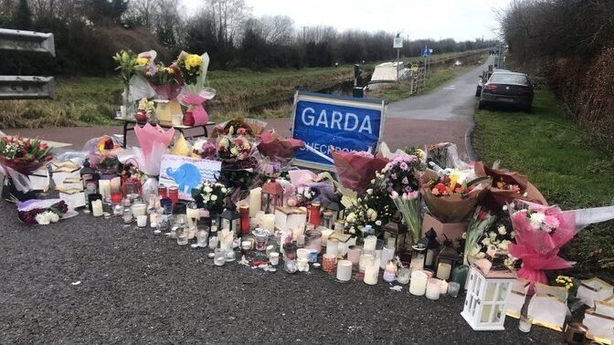 Gardaí believe that Ms Murphy fought with her killer and that the lone male sustained injuries during the fatal attack, including wounds from thorns and briars as he made his escape after the murder.
They have gathered DNA evidence following the post-mortem examination, some of which has yet to be identified and samples from a distinctive Falcon Storm mountain bike which they believe the killer used and has been seized as evidence.
Gardaí are still waiting to interview a person of interest in the case who presented himself to a hospital in Dublin with serious injuries that have raised suspicions. However, they will only seek to speak to him when he is deemed medically fit to be questioned.
They are also seeking DNA from the man as part of the murder investigation to rule him in or out as a suspect. They are also expected to apply for access to medical records.
They have secured a number of search warrants as part of the inquiry and carried out searches at a number of properties, including two houses in Dublin and Tullamore.
It's understood a car has also been seized as part of the investigation and is being examined by gardaí.
Ms Murphy's family this afternoon visited the scene where she was killed. They were escorted to the site by gardaí just before 4pm, spending around ten minutes in the area.
Meanwhile, prayers were said at masses across the country this morning in memory of Ms Murphy.
The funeral mass for her is due to take place in her local church, St Brigid in Mountbolus on Tuesday, and will also be streamed live.
Minister to publish national strategy on gender-based violence
The Minister for Justice Helen McEntee has said that she intends to publish a new national strategy on domestic, sexual and gender-based violence at the beginning of March.
Ms McEntee said that if a "glimmer of light is to come from these awful events this week is that as a community and as a society we stand together and demand zero tolerance of violence against women".
Speaking at Dublin Castle, Ms McEntee said the strategy would have four pillars - protection, prevention and prosecution and policy coordination.
Ms McEntee said that there would be a focus on "education on all levels of society" and she would be working closely with the Minister for Education Norma Foley and her Department.
Additional reporting: Sinead Hussey