2022 will be remembered by many people as year that got tougher as it went on.
You may have started out relatively unconcerned about the cost of day-to-day living but within months you found yourself going around switching off lights, deciding what bills had to be prioritised, switching from branded products to own label groceries and curbing what you spent, what you ate and how you socialised.
Consumers, by definition, are price takers.
If you want to buy goods or services, you have to pay the price the seller sets. When spending is discretionary the consumer has power to walk away, to find a cheaper option or to keep your money.
However, much of what we spend however is necessary. Heat for your home, food for the table, school uniforms for children or fuel in your car. This past year necessary spending spiralled upwards.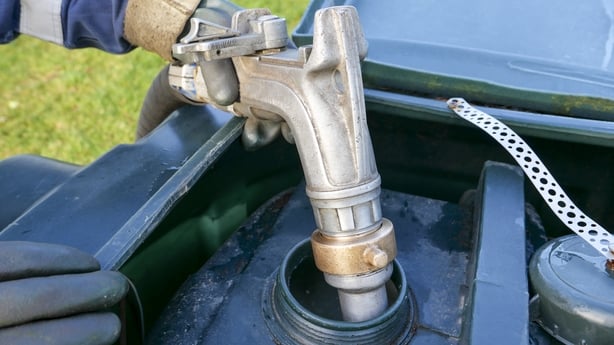 Energy
The war in Ukraine is blamed for ushering in high levels of inflation but the truth is that inflation was already accelerating in 2021 due to pre-war geopolitical tensions and the post-Covid pandemic unwinding.
Inflation started off in January '22 at 5%, rose to 9.3% in October and now sits at 8.9% Behind the headline figures, is where the real story lies however.
Last January, transport costs were already taking off. That month diesel and petrol were up by a third, compared to the previous January. Electricity was up 22%, gas 27% and home heating oil 50%.
When the CSO released its most recent inflation figures for November electricity was up 63%, gas 89% and home heating oil was up by 57%.
Fuel and energy prices have really been front and centre since February's attack on Ukraine.
Throughout the year there were dozens of announcements of price increases from energy providers, each one heralding price hikes that in ordinary times would be shocking. And what choice is there but to pay them? The hikes were so high for electricity, gas and home heating oil that the ESRI recently assessed 43% of the population was in fuel poverty.
The definition of fuel poverty is spending 10% or more of net income on energy, excluding motor fuel.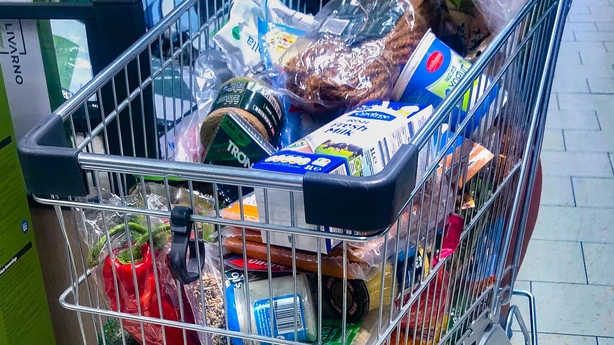 Food
The other main area of necessary spending is on food.
Back in January, food inflation was low at 2.1% but rising energy costs soon changed that.
Food producers and processors faced increased costs to plant, harvest and process food, and transport it to the shops.
In November food inflation of 11.7% was recorded by the CSO.
However, certain items were much dearer. Milk was up 33% from 12 months previously, butter 23%, eggs 21% and bread 18%.
Consultancy firm Kantar, which does ongoing checks on the Irish grocery market finds food inflation in November at nearly 15%.
Analysis by the firm says consumers will spend an extra €1,034 on groceries per year with prices at this level.
It also finds people are taking action by switching from more expensive branded products to own brand labels in significant numbers.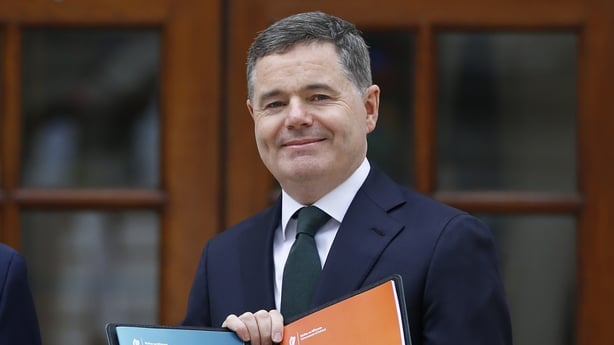 Actions
Throughout the year the Government took a number of actions to tackle costs, including moving the Budget forward by two weeks.
That was a decision that came after a lot of Opposition pressure to address cost of living increases.
Ministers announced three electricity credits worth €200 euro each, the broadening of the fuel allowance scheme and once-off double social welfare payments.
The Government also rolled over the cuts in excise duty on diesel and petrol, first introduced last March when retail prices for both products smashed through the €2 barrier. Those cuts are saving drivers 21c per litre of petrol and 16c per litre of diesel and will continue until the end of February 2023.
Then there have been positive gestures from energy companies such as Electric Ireland that is giving all its customers a €50 credit, while SSE Airtricity said it would forgo profit in 2022 to help its customers.
So many other areas have also seen upward price pressure erode income this year whether its rents, mortgages, insurance costs or a host of other products and services.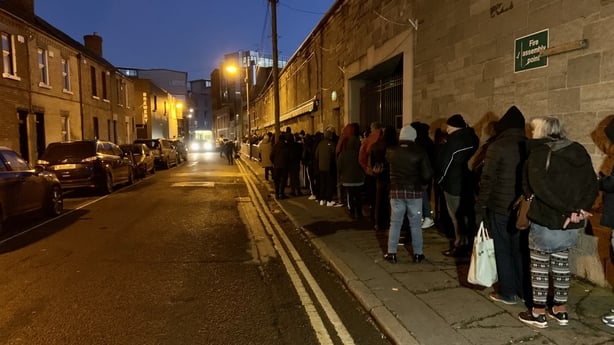 All the measures have undoubtedly helped and taken the sting out of some of the worst cost increases but still many struggle - witness the recent scenes outside the Capuchin Day Centre in Dublin as thousands queue daily for food vouchers or the massive demand being experienced by Cork Penney Dinners which could feed up to 1,200 people on any day.
Of course cost of living problems pale beside the ongoing suffering and death being experienced in Ukraine this Christmas and New Year, but nevertheless they cause suffering and despair .
So as we look forward to 2023, let us firstly hope the war will end and from there that prices will moderate, energy costs will normalise and the inflation fires that have been burning so many are dampened and quenched.