The Capuchin Day Centre in Dublin is expecting to hand out 3,000 food vouchers today to help people over the Christmas period.
A queue formed early this morning, with the distribution of the vouchers getting under way at 8am.
Centre manager Alan Bailey said: "We've had a noticeable increase in the numbers attending, no doubt it's affected by the rise in the cost of living and other issues.
"We don't ask questions of the people coming here, but certainly there's a slight change in the people that are coming.
"I'd say we have a few people coming who this time last year may have been giving a donation to the centre," he said.
The charity has been giving out Christmas food hampers every year since the 1970s, but switched to giving out vouchers during the Covid pandemic.
The €50 voucher for Dunnes Stores can be used to purchase food or clothes, but cannot be used to purchase alcohol, tobacco or lottery cards.
Those who received them today were grateful.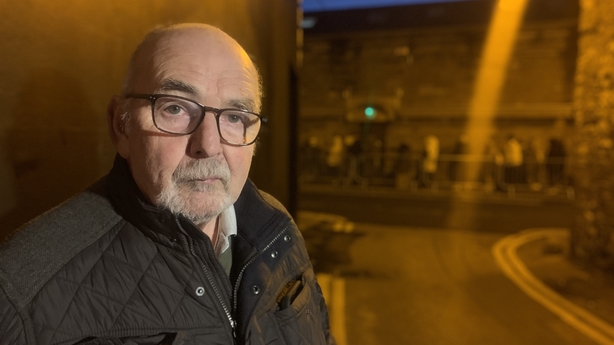 One woman, Nikita, said: 'It's very important, I have three kids.
"It helps with everything basically. I'll spend it on groceries, just shopping for me and my three kids."
Michael, who was recently made homeless, said the voucher will be a great help.
"I've come down to get the food hamper because we've no food basically. This will help a lot for the Christmas," he said.
Those who wish to get a hamper must have a ticket from the charity, which it distributed last week.
That process was halted for a time amid concerns around crowd control.
Today marks the ending of another busy year for the charity, with its work ongoing over the Christmas period.
It serves up 3,000 dinners and 1,000 food hampers every week to those in need.