The Government has granted 510 Afghan citizens with visas or visa waivers to travel to Ireland since August, as part of the Irish Refugee Protection Programme.
In total, it issued five visas and 505 visa waivers, with 394 people arriving under the scheme and more than 30 landing in the last few days.
It is estimated that around 50 people have been deemed 'unlikely to travel' as they may have been accepted by another country for example.
An estimated 78 still have to travel here.
"Nothing has been straightforward," Eibhlin Byrne, director of the Irish Refugee Protection Programme (IRPP) told RTÉ News.
"Our embassy in Abu Dhabi and our embassy in Ankara have been playing a blinder in terms of turning papers around very quickly, very often late at night, very often outside of working times, trying to get them either by email to people."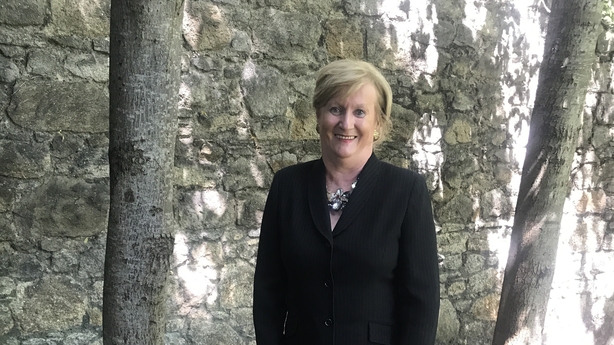 While some of the programme's refugees yet to make it to Ireland are currently in Greece and Doha, others are still trying to leave Afghanistan, or neighbouring countries.
"It is very difficult for people to get out of Afghanistan ... Our embassies are assisting them, but of course we must rely on Pakistan and other countries who allow these people to pass through with the letters of waiver from our Government saying that we are prepared to accept them as Irish refugees."
"It is by no means an easy journey either by land or by air... and many of them are still in considerable danger in Afghanistan," Ms Byrne added.
Ms Byrne said that the selection process was "strictly on the basis of humanitarian need".
Those selected included "women in distress or in trouble, front-line defenders, judges, journalists, people who were being targeted by the Taliban either for the work they did, for their gender, their sexual orientation," Ms Byrne said.
---
Read more: Refugees speak of starting new life in Ireland
---
Most of the 394 people who have arrived in Ireland are being accommodated in one of three Emergency Reception and Orientation Centres (EROCs) around the country, in Mosney Village, Co Meath, in Clonea, Co Waterford, and in Ballaghaderreen, Co Roscommon.
Efforts are ongoing to find longer term accommodation. So far, 102 people, made up of both families and individuals, have moved into their new homes around the country.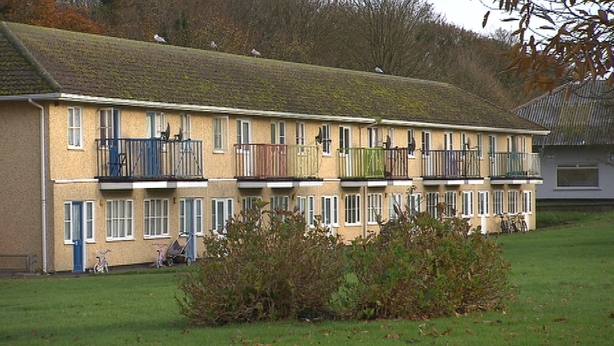 "There's a housing crisis at the moment so, of course, it's not easy, but everybody is doing their best to help people to resettle as fast as possible," Ms Byrne said.
Community Sponsorship Regional Partners Doras, the Irish Red Cross, the Irish Refugee Council and NASC are involved in finding and assessing properties.
Together they have overseen families moving into 30 properties around the country with more planned before Christmas, but they acknowledge that it is no easy task.
"There's a lot of enthusiasm, there's a lot of drive and a lot of commitment around to find homes, the difficulty is finding suitable accommodation at an affordable price," John Lannon, chief executive officer at Doras said.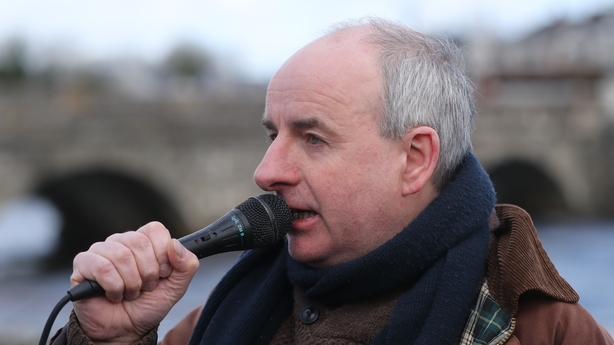 Doras is the community sponsorship lead for Limerick, Tipperary and Clare.
Many of those arriving are highly skilled and are keen to start working and rebuilding their lives.
Dr Lannon said this means they would ideally like to be located in urban areas, but "very often the housing (suggested or offered) is available in rural settings".
Irish Refugee Council Chief Executive Nick Henderson agreed that "the main challenge in helping people transition out of EROCs is the limited amount of reasonable private rented accommodation".
But he added that "with the right supports" he was "hopeful that people can be supported to leave in the coming months",
In addition to the Irish Refugee Protection Programme, a number of groups and organisations have also come forward to support the arriving refugees.
"We couldn't take on a challenge this size without support and it is very much in the Irish tradition of meitheal. A lot of Irish people have contacted us, volunteered to assist people coming in."
"We have groups of athletes. We have groups of judges. We have groups of IT people, people from different industries and their peers in Ireland have stepped up to the mark and offered both accommodation and supports to the people coming in," Ms Byrne said.
For example, eight female Afghan judges have arrived in the country since August under the IRPP. Another two are expected imminently.
Irish and international lawyers and their professional bodies campaigned to get them here and have also pledged to support them as they rebuild their lives in Ireland.
This @CCBEinfo statement sets out the plight of female judges & lawyers in Afghanistan.

🇦🇫 Retribution for their work
🇦🇫 Prevented from practice
🇦🇫 #Endangeredlawyers

11 Judges & their families are coming to 🇮🇪

You can aid https://t.co/6jFLRGtSZ4 https://t.co/8kdb1Ia2Je

— The Bar of Ireland (@TheBarofIreland) November 10, 2021
"We've worked right across the legal community, judiciary, our own colleagues at The Bar, solicitors and with the International Association of Women Judges, who have been absolutely fantastic in their quick response, quite literally spiriting colleagues out of Afghanistan, by any means, as they became hunted by the Taliban," said Maura McNally, SC Chair of Council of The Bar of Ireland.
"What we are hoping to do, in conjunction all others in the legal community, practice, academia and policy, is to set a benchmark in what community support model can offer, essentially offer our humanity and our resources to these, as they are keen to contribute and restart their lives," Ms McNally added.
To date members have raised around €40,000 and have pledged accommodation which is currently being assessed for suitability.