After more than a decade of crises, the European Union is hoping that by seizing the initiative on climate change it can restore a sense of mission and purpose.
But by turning the spotlight on itself, Europe runs the risk of inviting criticism if COP26 fails to deliver. There are also plenty of internal divisions within the EU over its approach, and these are bleeding into other ongoing disputes, such as Poland's crackdown on the independence of the judiciary.
But the EU is also acting out of self-interest. The deadly floods that swept western and central Europe this summer were a reminder that climate change is an immediate and proximate danger.
Europe is also only too aware of the risk of further waves of migration from Africa as a result of climate-related crop failure and poverty.
"This is a way to re-inject some sense of purpose into the overall integration process after so many years of crisis management," says Marco Giuli, an analyst at the Brussels Governance School at the Free University of Brussels.
"Of course, there's an interest by the EU and those member states which are quite exposed to climate change, not just extreme weather events, but also the risk of climate migration in the future."
The European Green Deal is the grand plan to keep the EU on a trajectory of net-zero carbon emissions by 2050, with a 55% cut in emissions by 2030.
These targets are necessary to keep temperatures at no more than 1.5 degrees above 1990 levels.
The overall approach is to enshrine carbon reduction, energy efficiency and biodiversity into new policies across the board, as well as more big-picture shifts to renewables, taking diesel and petrol cars off the road by 2035, and extending the Emissions Trading System to new areas like transport and home building.
In other words, there would be a new cost for emitting carbon in those sectors.
A lot of this will involve new legislation and in turn a lot of negotiation between member states, the European Commission and the European Parliament.
Hitting the targets will cost private and public money
On 14 July alone this year, the Commission introduced no fewer than 13 legislative proposals under the so-called Fit for 55 project (ie, hitting the 2030 target).
All these new proposals have required member states to go through each dossier in detail so that national capitals can adopt a position in the Council of Ministers.
It's widely expected that this will not happen before the end of the Slovenian presidency, meaning it will fall to the French in the first part of next year.
The Green Deal pushes the EU into new areas of legislation, such as the retrofitting of buildings and a new carbon tax for heavy emitters outside the EU exporting to the bloc.
There will essentially be a green lens put on agriculture, with a new farm-to-fork strategy, and an overhaul of the way fossil fuels have enjoyed subsidies and tax exemptions.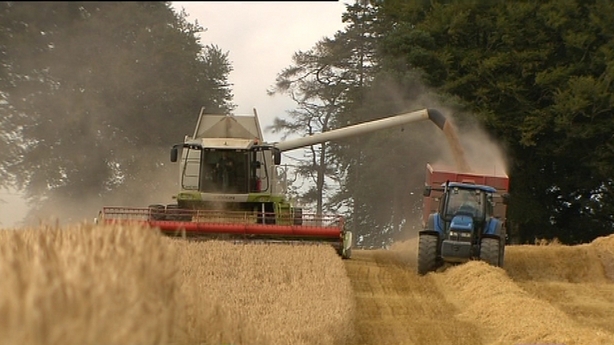 Expect to hear terms like the "circular economy" and a "smart mobility strategy". Brussels also wants to intensify partnerships with industry with financial support for vehicle batteries, clean hydrogen, low-carbon steel making and so on.
But hitting the targets will cost private and public money.
The EU wants to mobilise over €1 trillion in investment over the next decade, with 30% coming in the form of Green Bonds. In general, the Commission believes €460 billion will be needed each year.
The climate for investing in green development is mixed. On the one hand, investors are increasingly interested in aligning with what are called ESG objectives (ie, those that promote environmental, social and governance, or democratic, goals), also known as SRI (socially responsible investing).
According to the European Commission these kinds of funds collectively absorbed a net $265 billion globally in 2019-20.
Bloomberg has also reported that sustainable debt hit a new record in 2020 for greatest volume of issuance in one year at $732.1 billion, a 29% increase on the previous year.
However, during the same period there was a 15% reduction of issuance in sustainability-based finance and green loans, with a loss of momentum coinciding with the Covid recovery period.
Investors are concerned about transparency and greenwashing, where financial companies make exaggerated claims about the virtue of their investment products.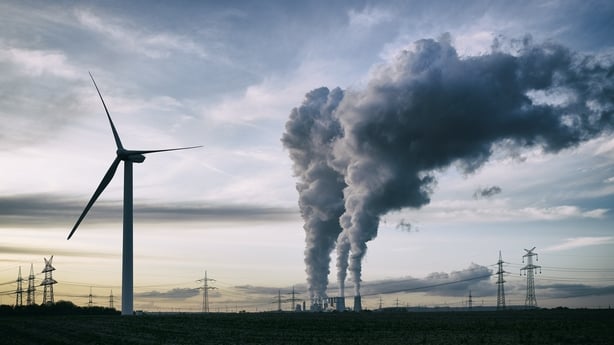 The EU also wants global companies in general - especially big emitters like steel and aluminium - to include their carbon and environmental footprint as part of their annual financial reporting.
"It's no longer possible that companies and the financial system can claim ignorance," Ireland's EU Commissioner Mairead McGuinness recently told the EU Sustainable Investment Summit.
"What is key is that we start getting transparent information…. We need to see results, and the only way you will see results is to measure what companies are doing and they disclose it. So, with accounting measures we can see what returns in profits or losses, we need the same attention to these non-financial issues. So, if a company is harming biodiversity or the climate, we need to know about it."
As commissioner for financial services, Ms McGuinness recently launched the EU Taxonomy, a system of measuring which companies and activities are genuinely committed to sustainable activity (and which aren't) as a guide for investors who want to direct funding in that direction.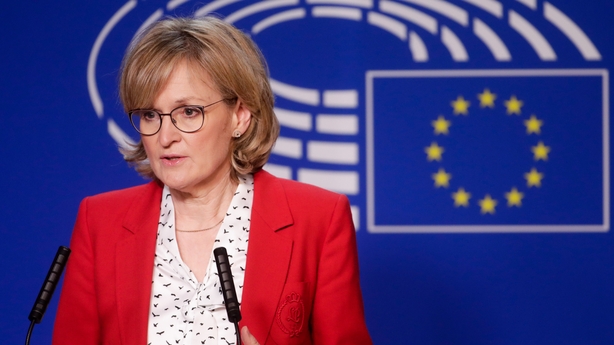 The problem with this is the clamour over where nuclear energy and gas fit into that calculation.
France, which derives 70% of its energy from nuclear, has long pushed for it to be regarded as a "green technology" because it does not burn fossil fuels.
Paris is supported by central and eastern European member states, and in turn this may explain why France has been more muted than, say, the Netherlands over Poland and the rule-of-law issue.
After the October European summit in Brussels, Commission president Ursula von der Leyen tweeted: "We need more renewables. They are cheaper, carbon-free and homegrown. We also need a stable source, nuclear, and during the transition, gas."
In one intervention at the summit, which was dominated by the recent spike in energy prices, the Taoiseach Micheál Martin said countries had to be "realistic" about the need for certain energy sources, like nuclear, to help bridge Europe to a future where energy largely came from renewable sources.
Likewise, the Commission is pushing for gas - a fossil fuel - to be regarded as a "transitional activity" so long as gas-fired power stations did not emit more than 100 grams of CO2 equivalent per kilowatt-hour.
"This is a divisive topic," says Marcio Giuli, of the Free University of Brussels. "The fear among many member states who chose not to adopt nuclear [power] is that if you put nuclear on the green taxonomy it might shift flows of investment from renewable towards nuclear, putting them at a disadvantage."
It simply doesn't live up to Europe's responsibility for creating the climate problem in the first place
Germany, which has been phasing out nuclear energy, had been at loggerheads with France at EU level over whether or not nuclear energy should be regarded as a "green" resource according to the taxonomy.
However, the indications are that Berlin has become more flexible and has admitted that it needed to expand its own fleet of gas-fired power stations.
Likewise, the European Commission is expected to include nuclear and gas in its first draft proposal on how sustainable investments should be viewed, according to the new taxonomy.
All of this is leading to lobby groups to question how green the European Green Deal is, especially given that many believe Europe should be aiming for a 65% cut in emissions by 2030.
"It doesn't go far enough, it simply doesn't live up to Europe's responsibility for creating the climate problem in the first place," says Colin Roche, of Friends of the Earth Europe. "We need to see more action by the EU particularly during the COP to deliver as too many countries are dodging their responsibilities.
Friends of the Earth believe that too much priority is being given to carbon offsetting, ie, planting trees to neutralise air transport, and not enough to cutting emissions altogether.
"We need to do both," says Roche. "We need to restore forests in Europe, but also we need to cut our emissions. The emissions reductions for forests are really unreliable. We can't rely on those trees being there for 20, 30, 50, 100, 200 years, so we need to cut our emissions. There's no real way around it."
One country which won't be able to rely on forestry to offset emissions is Ireland.
It's understood that because of where Ireland is in the forestry cycle, trees will decline as a carbon sink within 10 years. In other words, Irish land use is a source of emissions rather than a sink.
The Minister for the Environment Eamon Ryan told fellow ministers in Luxembourg last month that that situation is likely to get worse in the next decade, particularly since the forestry that is in peatlands will have to be taken out and replanted elsewhere.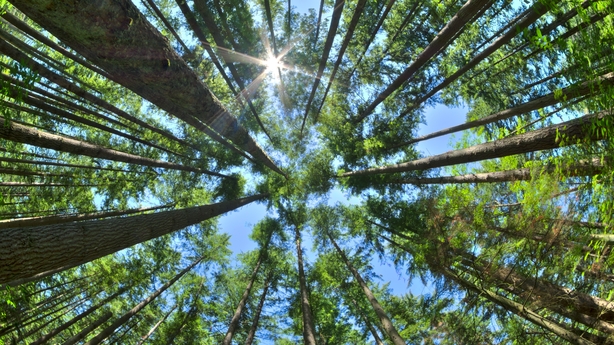 "We're going to have real problems in how we manage the scale of re-forestation that we'd need to provide a real [carbon] sink," Minister Ryan said.
Ireland is also at odds with the European Commission's proposal to revamp the Emissions Trading System so that it will cover transport and buildings.
Under the proposals the principle of paying a tax the more emissions you produce would mean the creation of a European pot of money that would then be distributed to member states on the basis of need.
In the recent budget the government set a new carbon tax rising from €33.50 per tonne to €41.00 per tonne. The amount will go up every year until 2030 when the price will reach €100 per tonne.
Eamon Ryan told environment ministers that getting the Department of Finance to agree to this was a rare event, and that the money would be ring fenced for exactly the kinds of social protection causes that the Commission has been supporting.
This includes 30% in direct social welfare measures to protect consumers against fuel poverty, 55% of the tax going towards energy efficiency, particularly in low-income and social housing, and the remaining 15% going to the agriculture sector for "nature-based solutions".
"The problem we have is that under the European Commission proposals," Eamon Ryan told his fellow ministers, "the revenue we would get would be a fraction of the funding we have under what we have already stitched into Irish law".
That's an indication of how difficult the process will be.
The Covid recovery fund of €750 billion will see significant sums of money spent on greening Europe's economies, but whether investment pipelines can start flowing, and whether the technology and innovations needed to transform targets into reality start to appear, remains to be seen.
If a week is a long time in politics, just over nine years - when 2030 swings around - might begin to feel very short.