The development of nearly 1,600 rental housing units on the former Holy Cross seminary lands in Dublin has been given the go ahead by An Bord Pleanála.
The €610m scheme by international property company Hines went straight to the planning board for a decision as a Strategic Housing Development.
Dublin City Council had criticised the scheme as "alarming" and "unbalanced" because of the high proportion of one-bed apartments.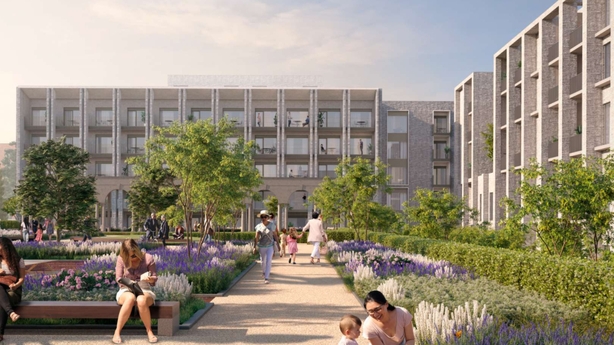 The plan is for 12 apartment blocks up to 18 storeys high on former seminary lands at Holy Cross College, Clonliffe Road, Drumcondra near Croke Park.
The board has ordered one block to be reduced in width by 18 metres, resulting in the reduction of the overall number of apartments by 22 to 1,592.
In its decision the board acknowledged that the height and density breached the city development plan.
However, it pointed to ministerial guidelines that allowed bigger developments concentrated in urban areas.
Dublin City Council planners in their submission had criticised the fact that one-bed and studio apartments would make up 71% of the build-to-rent scheme.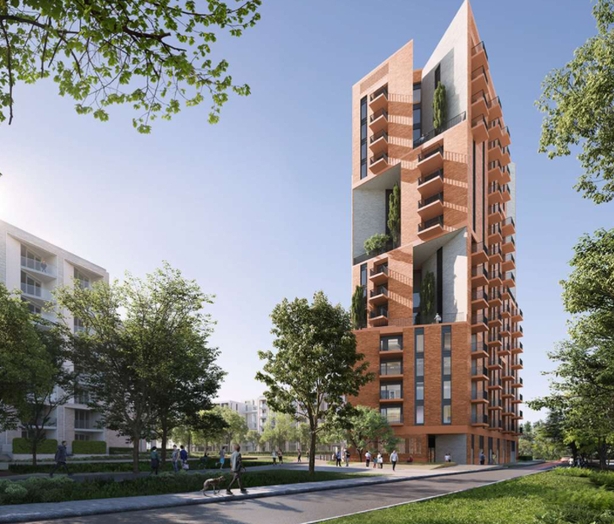 The council's conservation officer also had concerns about the effect the development's height and scale would have on protected structures such as the Red House and Seminary and wanted an 18-storey tower omitted from the plans.
However, the planning inspector Lorraine Dockery said Croke Park stadium, church spires, industrial buildings, the Poolbeg towers and the Spire all "reflect defined periods within the changing city in which we live".
"The historic buildings on site were themselves of greater scale than much of the surrounding built environment when they were constructed. A successful city is one which evolves and adapts over time to cater for the needs of its citizens, whilst respecting what has gone before", she stated.
In its decision the board stipulated that the short term letting should not be allowed in the scheme and that ownership will remain with one institutional entity for a minimum of 15 years.
There were 120 submissions on the planning application with many local residents and local representatives, including Sinn Féin leader Mary Lou McDonald, objecting.
Independent councillor Nial Ring described the scheme as a "monstrosity" with a transient population due to the majority of apartments being one bed.
Local resident Marie Farrelly said there should be more social and affordable homes for young people in the area while another resident William Spence said the height and density were out of scale with the area.
However, Karl Deeter of Irish Mortgage Brokers said a high quality scheme like this, providing much needed rental accommodation, should be welcomed.
Meanwhile, senior MD with Hines Ireland, Brian Moran welcomed the decision saying "without projects of this nature being developed, as quickly as possible, the unprecedented pressure on the existing housing stock, due to population and job growth will be even more acute".