A Technological University for the west and northwest is to be established early next year, Minister for Further and Higher Education Simon Harris has announced.
The announcement follows an application from Galway-Mayo, Sligo and Letterkenny institutes of technology to come together and gain university status.
The new multi-campus technological university is spread across the region, with locations in Castlebar, Galway city, Killybegs, Letterfrack, Letterkenny, Mountbellew and Sligo.
It will become the fourth TU (Technological University) established in the state since 2019, after TU Dublin, Munster Technological University and the Technological University of the Shannon: Midlands Midwest, the latter being opened last month.
"This new technological university will increase higher education access, drive enhanced regional development and increase opportunities for students, staff, business and enterprise, and local communities," said Mr Harris.
"The new higher education institution of increased scale and reach will benefit the students and communities right across Connacht and Ulster.
"I very much look forward to this new TU bringing those benefits to people in the region from its most westerly point to its most northerly and all points between including in counties Cavan, Leitrim, Monaghan and Roscommon.
"Its establishment will allow people in the furthest flung corner of the island through digital connectivity to obtain a university degree in their home places."
The State's first technological university was TU Dublin, established on 1 January 2019, the result of a merger of all the institutes of technology in the capital.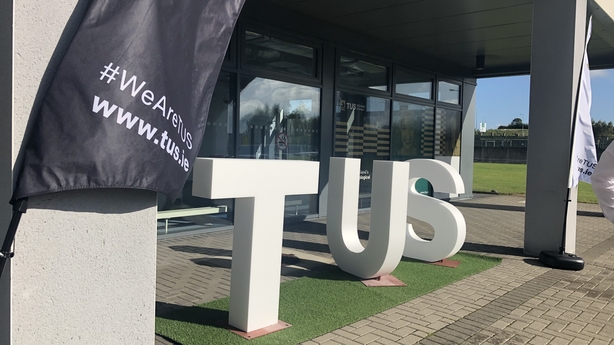 In January 2021, Cork IT and Tralee IT joined forces to create Munster Technological University, while the recently formed Technological University of the Shannon: Midlands Midwest, formed from a merger of Athlone IT and Limerick IT.
Minister Harris said today that a technological university serving the southeast region would represent the "final piece of the national TU jigsaw" and a joint-application by Waterford IT and Carlow IT to gain TU status is currently under consideration by the minister.
"Overall, the entire Irish higher education landscape has shifted significantly and is reaching inwards regionally, outwards internationally and upwards in terms of ambition to serve students, staff, communities and stakeholders for decades to come," Mr Harris said.