Gardaí have so far not identified any harm caused as a result of the improper closure of 999 calls, according to Garda Commissioner Drew Harris.
Mr Harris told the Policing Authority that a service failure has been identified, whereby calls in relation to domestic violence were not recorded properly on the garda system.
Gardaí today gave an update to the Policing Authority on the progress of its review of improperly cancelled 999 calls between January 2019 and November 2020.
There were more than 1.4 million 999 calls, calls to stations or reports to gardaí over the period, of which over 200,000 or 14% were found to have been closed without further records kept.
More than 23,000 of these were priority calls, of which almost 6,000 related to domestic violence or missing persons, and these were the focus of the garda review.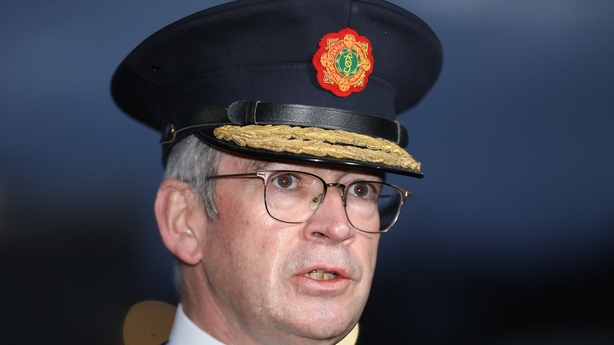 Of these, just over 2,600 were confirmed to have been invalidly closed and required a PULSE incident to be created. This has now been done, gardaí say, in 2,316 cases.
The commissioner told the authority today that 114 cases have been identified that should have been further investigated, but that in each of these cases, no harm was found.
Mr Harris also said that the public can have confidence in the emergency calls system. The gardaí, he said, do offer a good service.
However, the Chairman of the Authority Bob Collins said he was not "remotely reassured" and would await the independent investigation by the former head of Scotland's Constabulary Derek Penman.
There was, however, a legal issue surrounding him getting access to the calls, he said.
We need your consent to load this rte-player contentWe use rte-player to manage extra content that can set cookies on your device and collect data about your activity. Please review their details and accept them to load the content.Manage Preferences
The Garda Commissioner also said there was a risk to the garda organisation of infiltration by organised crime groups, which he described as ruthless and murderous.
He said part of the role of the Anti Corruption Unit was to protect gardaí from this threat, blackmail and coercion. New legislation was needed for vetting procedures, he added.
Mr Harris also said that it was with a "sense of dismay" that they opened investigations into members of the gardaí, but these were vital to maintain public confidence and trust in the police service.