World leaders are to travel to Glasgow for the most important round of climate talks since the Paris Agreement in 2015.
COP26, the 26th Conference of the Parties to the United Nations Framework Convention on Climate Change, takes place from 31 October to 12 November.
On Tuesday, a United Nations report said that current commitments to cut greenhouse gas emissions put the planet on course for an average 2.7C temperature rise this century. UN chief Antonio Guterres said the report showed the world was "still on track for climate catastrophe".
Against this stark backdrop, we have been asking young people to send their messages to the leaders attending COP26.
Today we hear from Heather Doyle, who is in third year in Loretto Secondary School in Clonmel, Co Tipperary.
At 14, she is one of the country's youngest climate activists.
She is a member of Fridays for Future and part of An Taisce's Climate Ambassador programme.
She said: "I feel as a young person - basically a child - that this is my future and it's a future governments and stakeholders have in their hands."
At COP26, countries are being asked to strengthen action to tackle global warming under the 2015 Paris Agreement.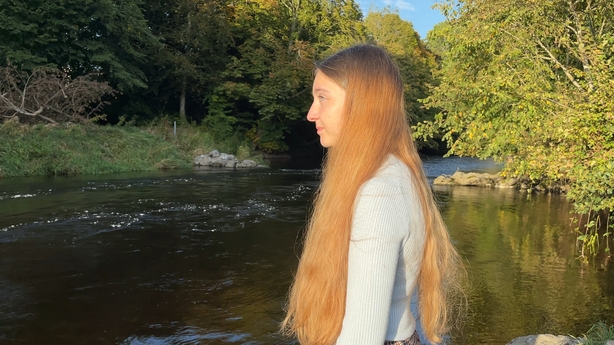 Heather is not only concerned about the outcome of the conference, she is also worried that if her generation are not educated properly on climate change "then we're not going to be able to do things properly either".
She is calling for more lesson time to be devoted to climate change at all levels of education.
"Educating young people is such an important tactic to use, because we'll take that knowledge and remember it for later life when we are the policy makers and leaders," she said.
Heather works climate change into as many conversations with her schoolmates as she can and urges them to research the topic themselves.
"I have been called annoying. People say 'why do you keep talking about this?'. They can give you snarky looks or comments. But teenage girls will be teenage girls," she reflected.
"There's a motto written up in our hall which says: 'Don't let them dull your sparkle'. I really believe you can't let people dull your sparkle. You have to keep fighting for what you believe in."
Heather is urging world leaders to "think about their young people" during the climate change summit.
"They're going to COP26 now, but in a few years time, we'll be going. And tackling the climate crisis will take much more time if we have to be the ones fixing their mistakes."