A woman in her early 20s has been injured after being struck in the face by a firework in Galway overnight.
Gardaí are appealing for witnesses and the woman, who is a student from Galway, remains in hospital with serious injuries.
The woman was sitting at a bus stop near a taxi rank in Eyre Square when the incident occurred at around midnight.
It is understood the firework was launched from close to the Tourist Information Kiosk, which is situated across the street from where she was sitting.
She was taken from the scene by ambulance.
Gardaí said she had suffered serious "life changing" injuries.
They understand there was a large group of people in Eyre Square at the time and are appealing to anyone who may have witnessed the incident to come forward.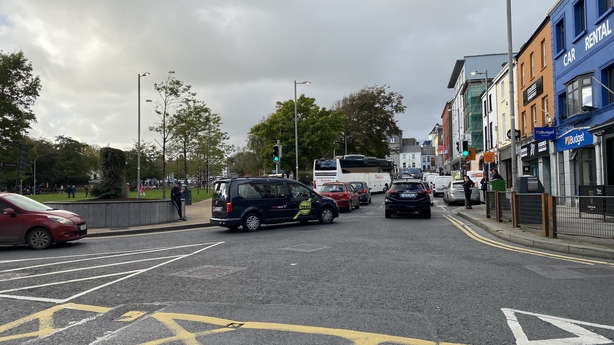 The investigating team are also looking for anyone who may have video footage of the incident, either on mobile phone, CCTV or dash-cam to make contact with them.
Speaking at the Joint Policing Committee earlier this week, Garda Chief Superintendent Tom Curley said if anti-social behaviour continues to escalate, one of the options he would explore is to close down Eyre Square at night-time.
Since January, gardaí have issued around 500 fines for breaches of the city's alcohol bylaws which prohibited the consumption of alcohol in a public place.
The President of NUIG Students' Union, Róisín Nic Lochlainn, condemned the rise of anti-social behaviour in the city.