Today's Cabinet decision amounts to a significant easing of Covid-19 restrictions.
What was absent, however, was the usual fanfare - including the Taoiseach's TV address to the nation.
Maybe that's due, in part, to the fact that the detail is still being hammered out.
This wasn't a day for black and white declarations.
Instead, it was a case of shades of grey - and possibly more than 50 shades.
Take nightclubs, for example.
Taoiseach Micheál Martin informed us, reassuringly, that "what traditionally happens in a nightclub, will continue to happen".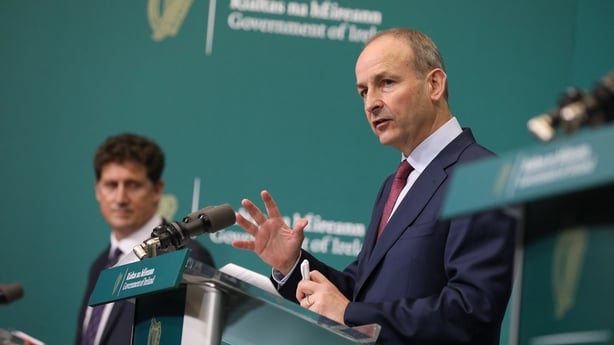 (On that issue, he wisely steered well clear of what he felt that might mean.)
While he maintained "people will be able to dance in a nightclub, of course", the Taoiseach added he couldn't go into the specifics.
In broad terms, he said there will soon be sector specific advice regarding mask wearing, social distancing, and ventilation measures "where appropriate".
Pressed for more detail, the Taoiseach said different criteria could apply to pubs and clubs - that is, the former will still have table service, but this may not be applicable to the latter.
So, nightclubs are to reopen - but what punters can expect to experience isn't entirely clear just yet.
And, as night follows day, publicans will inevitably lobby against their establishments being treated any differently to clubs.
Tánaiste Leo Varadkar tried to explain this approach by suggesting the Cabinet was avoiding nuclear options.
He contended: "The absolute easiest thing to do is shut down the country. The second easiest thing to do is open up fully."
He then came to the punchline: "... everything in between is full of anomalies... full of complications... and we know that by now".
The Taoiseach repeatedly spoke of anomalies during his contributions. On RTÉ Radio, Health Minister Stephen Donnelly was talking about, you guessed it, anomalies.
Yet, Opposition parties don't buy into this narrative.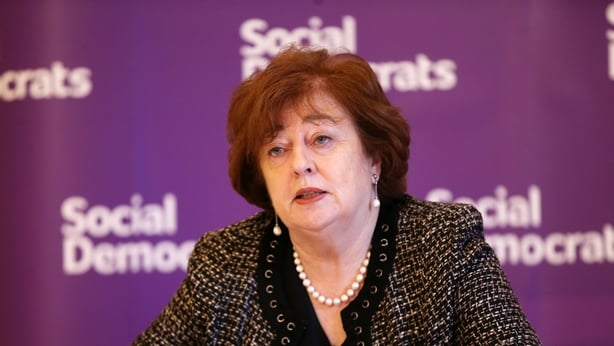 The Social Democrats co-leader Catherine Murphy characterised the Government's announcement today as a moment of "confusion, incoherence and chaos".
She told the Dáil that nightclubs and music venues are getting reopening advice "... at the last possible moment" when they should have been "... given guidance months ago".
The Sinn Féin leader Mary Lou McDonald took a different tack, arguing the Government's failure to add capacity in the health service has left the country vulnerable to Covid.
The shades of grey are not just limited to clubbing.
The Tánaiste said the Labour Employer Economic Forum would discuss NPHET's advice on the phased return to the workplace - and the work safety protocol will be updated.
He said people who want to continue to work from home should be facilitated but people who want to come back to the office should do so if they safely can.
The principle was articulated but the detail is still to be signed-off.
And on it goes.
Taoiseach Micheál Martin said that the Covid measures will be kept in place until next February, and legislation may be required as a result, but there is no fixed date.
Despite all of that, many restrictions are being lifted: capacity limits on weddings and religious services have been lifted; there are no longer capacity limits on outdoor sporting events; and restrictions on pub opening hours are gone.
In addition, antigen testing is to be rolled out, albeit in a limited way.
The Government is arguing that such uncertainty must be expected when you're dealing with Covid-19.
Tánaiste Leo Varadkar said tthe pandemic isn't over yet, and unfortunately, we're going to have to get through at least another winter.
The Taoiseach Micheál Martin said he recognised that people find it "frustrating" dealing with Covid-19 but argued the numbers "have taken a turn for the worse and we have to respond".
He's effectively saying he has to strike a balance between the competing demands of opening up while at the same time being cautious.
Little of today's announcement is crystal clear - that is, perhaps, because the end of the pandemic seems as far away as ever.