The pandemic in Ireland right now is a combination of the good, the bad and the ugly.
The good news is that we have one of the highest vaccination rates in Europe with 91.8% of the adult population fully jabbed.
The bad news is that, despite the success of the vaccine roll-out, the number of people becoming infected here is on the rise.
This "negative turn", as Taoiseach Micheál Martin described it, has led to the ugly reality - that the long-promised full reopening of society on 22 October is not guaranteed.
Here is what we know right now about Ireland's ongoing battle with Covid-19.
---
How serious are current infection rates?
Serious enough to lead Health Service Executive CEO Paul Reid to describe the situation as "concerning" for the HSE.
While case numbers are rising - from 600 per day in mid-July to 2,066 yesterday - the key metric is how they translate into severe disease requiring hospital treatment.
We need your consent to load this rte-player contentWe use rte-player to manage extra content that can set cookies on your device and collect data about your activity. Please review their details and accept them to load the content.Manage Preferences

There are more than 400 people in hospital who have tested positive for the virus - this is ten times more than early July, when there were just 42 Covid patients hospitalised.
There are 70 people with the virus in critical care units - again, many multiples higher than the 14 Covid patients in ICU three months ago.
The impact of the virus on our health service is one of the key considerations when the National Public Health Emergency Team (NPHET) and Government decide whether or not restrictions can be eased further.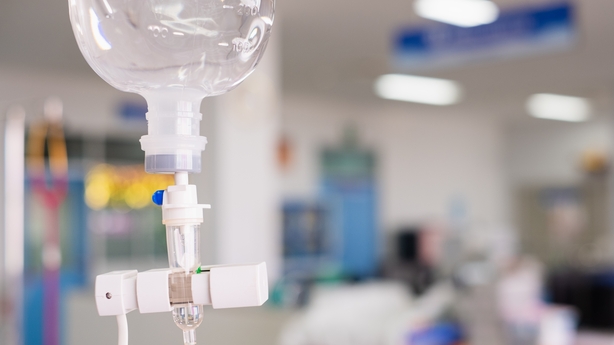 Why are Covid cases rising when Ireland has high vaccination rates?
Professor Philip Nolan from NPHET said Delta had already seeded in this country when our vaccination roll-out got under way.
He said: "Ireland is a young country - the median age of our population is 38, compared to 47 in Italy, for example.
"So we got this huge wave of Delta among younger people who had not yet had the vaccine, whereas the incidence rate in other countries at the time was much lower.
"We are where we are now [with high incidence levels] because of where we started on our vaccination journey."
Minister for Health Stephen Donnelly suggested that our proximity to the UK - where infection rates are twice as high as Ireland - may also be a contributory factor.
He said cases have been consistently high in Britain and "we have an awful lot of movement between the Republic and the UK".
Kerry-based GP Eamonn Shanahan said he believed cases are going up because people have let their guard down and are mixing again like it's 2019, even if they feel unwell.
"We are seeing people who are not self-isolating with Covid symptoms because they have been vaccinated. They are going about their normal business," Dr Shanahan said.
He said people need to understand that it is individual behaviour that can break the chain of infection.
"The disease is so contagious - that is why even fully vaccinated people need to stick to the basic public health guidelines," he said.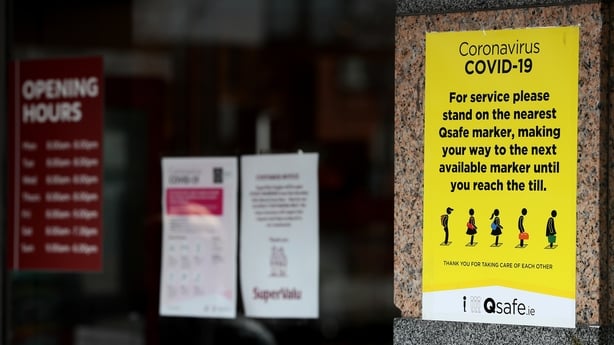 Professor Pete Lunn, head of the ESRI's behavioural research unit, said its latest data confirmed a slippage in people's day-to-day disease mitigation habits.
"People are now far more relaxed about wearing masks, washing their hands and staying two metres apart," Prof Lunn said.
He also said research showed a "slow and steady increase" in social activity. "In September, we saw the highest rate of socialising since Christmas, for example."
Prof Lunn added: "We cannot be 100% sure, but the rise in social activity, combined with the decrease in adhering to public health guidelines, could be why cases are increasing."
So are vaccines doing what they are supposed to do?
Covid-19 vaccines were designed to protect people against severe illness from the disease - and this is exactly what they are doing.
Unvaccinated people are much more likely to be admitted to ICU - 70% of patients there have not been jabbed, compared to less than 10% among the general adult population.
"The single most important thing you can do to protect yourself from Covid-19 is get vaccinated," said Deputy Chief Medical Officer Dr Ronan Glynn yesterday.
He said the spread of disease among the 370,000 adults in Ireland who were not fully vaccinated "is having a disproportionate impact on the profile of Covid-19 in our hospitals and intensive care units".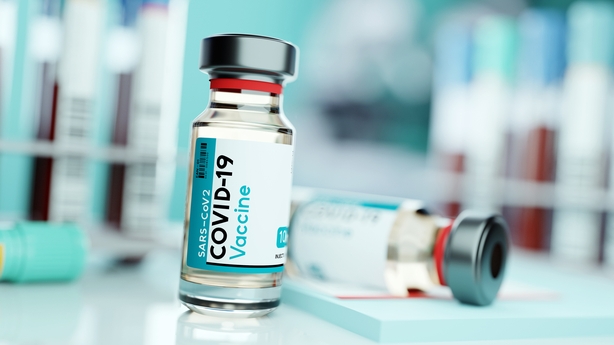 Pete Lunn said it would be "a fallacy" to think vaccines were not working because cases are rising.
"This would be very wrong. Look at the high numbers of unvaccinated people in hospital and ICU. The spread among unvaccinated people is much higher and the disease is more of a danger to them."
Professor Cathal Walsh, member of NPHET's Epidemiological Modelling Advisory Group, told RTÉ News: "Vaccines are exerting a strong downward pressure on the virus and preventing an awful lot of cases."
The Professor of Statistics at the University of Limerick added: "What people need to recognise is that vaccines give great protection but transmission still happens."
How does Ireland compare to other countries?
Covid-19 cases are rising at an even higher rate in Britain and several countries across Europe than they are in Ireland.
According to a Reuters tracker, for every 100 infections reported around the world in the last week, about 41 were in Europe. The continent is seeing one million new infections every week.
The latest weekly update from the European Centre for Disease Prevention and Control shows the 14-day notification rate per 100,000 people is 372 in Ireland.
This compares to 972 in Lithuania, 864 in Latvia, 859 in Estonia and 858 in Romania.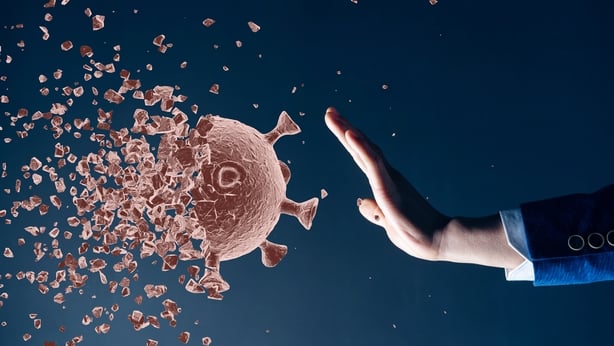 Statistica.com also provides details of Covid-19 incidence in Europe. Outside of eastern Europe, the UK has the highest 7-day infection rate at 396 per 100,000, which is almost double Ireland's rate of 209.
However, even countries with low 7-day incidence rates, such as Denmark at 71, are seeing the trajectory going in the wrong direction.
When the Danes lifted all restrictions in mid September, they were reporting 313 cases per day. That has now jumped 80% to 564 cases per day.
"It is wrong to see Ireland as an outlier in Europe," according to Professor Philip Nolan, who points out that infection rates are also rising in many other countries.
"We are actually doing quite well - especially in hospitalisation rates - which are 100 per million cases on average across Europe, compared to 60 to 70 for us."
What happens next?
NPHET will meet next Monday to advise the Government about whether a further easing of restrictions should proceed on 22 October.
These include the end of social distancing in most indoor settings, return to full capacity for entertainment venues, no limits on wedding numbers and the reopening of nightclubs.
The Cabinet will announce on Tuesday the next steps in Ireland's battle against Covid-19.
That political decision will depend on what happens with case numbers and hospitalisation rates in the coming days.