The Garda Commissioner has said the kidnapping of Don Tidey in 1983 is still under investigation and a serious crime review of the case is under way.
Drew Harris said they were reviewing documentation and looking towards advances in forensics.
Fifteen Scott Medals for bravery were presented today to retired and serving gardaí and their families for their roles in the rescue of Mr Tidey.
The supermarket executive was kidnapped outside his home in Dublin in November 1983 and held captive for 23 days by an armed IRA gang before he was rescued by the gardaí and the Defence Forces.
Garda Gary Sheehan and Private Patrick Kelly were shot dead in the incident.
Surviving gardaí and the families representing their loved ones who have passed away said they are grateful and honoured that their courage has now been recognised.
Commissioner Harris accepted that 38 years was a long time to wait to honour the bravery of those involved but he said the organisation had been traumatised by the IRA murders and was focused on the investigation.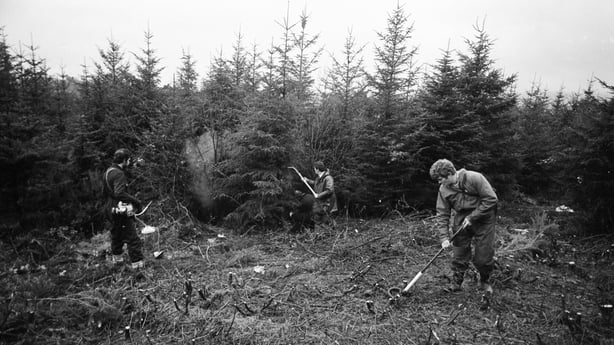 The Scott Medal is the highest award that can be bestowed by the Garda Commissioner and is awarded for "most exceptional bravery and heroism involving the risk of life in the execution of duty".
Fifteen Gold, Silver and Bronze medals were presented to serving and retired gardaí today, four of those posthumously to family members including the Gold medal for Garda Gary Sheehan.
He and Private Patrick Kelly were shot dead by the armed IRA gang which kidnapped Don Tidey as he took his 13-year-old daughter to school in November 1983.
The supermarket executive was held captive for 23 days and found following an intensive Garda and Army search and a shoot-out in Drumcroman Woods, Derrada in Co Leitrim.
The IRA gang went on the run but were stopped by a Garda four days later who managed to disarm one of them and get descriptions and registration before they held him at gunpoint and tied him up.
Fourteen of today's Scott Medals were awarded to gardaí for their actions on the afternoon Don Tidey was rescued, 16 December 1983, the other for the events at the checkpoint four days later.