The Garda Commissioner has said a number of gardaí are under investigation after they continued to cancel 999 calls without going through the proper procedure.
The Policing Authority has been told that a further 53 emergency calls were cancelled without a proper policing response, even after previous improper cancellations had been highlighted publicly and new procedures had been put in place.
Commissioner Drew Harris said even though the number was relatively small, he was shocked by what had happened.
Authority Chairman Bob Collins described the actions of the garda members as "incredible", "wholly inappropriate" and "utterly dismissive" of people who call 999.
Mr Harris said a garda employee had brought it to their attention and "an inquiry and disciplinary investigation" is currently under way.
The majority of improperly cancelled calls, he said, were alarm calls, but individual dispatchers cancelled them without forwarding to their supervisor, as is now required.
The Commissioner said he did not want to prejudge the situation, because they did not yet have the call takers explanations as to why the calls were cancelled, but it was done outside the process and that was "very disappointing".
"People could not have missed the importance of this," he said.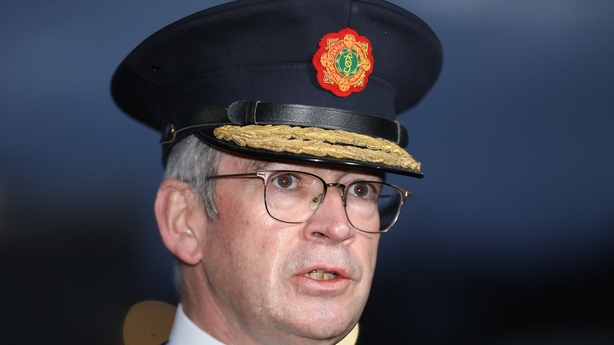 The cancellations ran the risk of service delivery failure, he said although none occurred.
Mr Collins described it as a "striking and bizarre development," and "one wonders about people" who did it.
"It's very difficult to get one's head around it," he said.
"This could easily have had an impact on the quality of service to the public" and "it raises questions about performance management and the role of An Garda Síochána as employers."
This latest revelation comes as the gardaí are still working to resolve the issues around the cancellation of over 200,000 calls between 2019 and 2020, over 3000 of which related to domestic violence.
The current garda review is focusing on these calls.
The Policing Authority was told today that the majority of those victims whose 999 calls were cancelled without a proper policing response have been contacted and are happy with garda engagement.
Assistant Commissioner Anne Marie Cagney, who is in charge of policing Dublin, said they were unable to contact a small number of people who had changed addresses or left the country.
She also told the authority that a training programme for call takers had been developed to ensure they know how to engage with people making emergency calls to ensure they feel they are being listened to and their concerns are being addressed.
The Garda Commissioner also said they have not seen a pattern in relation to who made the calls and the data the gardaí have reviewed does not suggest prejudicial behaviour towards one section of the community or another.