How the Northern Ireland Protocol deals with medicines could become the defining issue in the ongoing struggle between the EU and UK over how it is implemented.
With the backdrop of the pandemic, how and from where Northern Ireland sources its medicines is fast becoming a cauldron of political, legal, commercial and administrative complexities.
No-one wants to be in the position of putting patients' lives at risk. Yet, medicines are at the centre of a high-level tussle between the EU and UK over sovereignty and what the Protocol and Brexit mean - and even over who can hold on to the high moral ground.
"This is being controlled very centrally in Number 10 [Downing Street] as a tactical play," says one industry source close to discussions, "because in their view - and it's borne out by how far the European Commission are prepared to go in changing EU law in this area - this is the EU's real weak spot on the Protocol."
An EU diplomat says: "When Maros Sefcovic [the EU's chief interlocutor on the Protocol] was in Northern Ireland [last week] he was very keen to get the message across that we are changing EU legislation to fix this. He said we'll do whatever it takes."
Health care officials in the North are now waiting anxiously to see how far the EU does change its legislation and what impact it will have.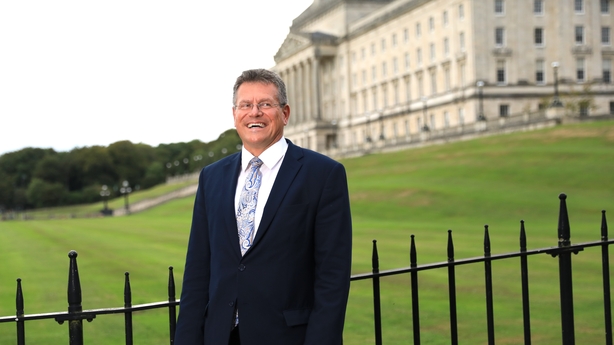 It is a fiendishly complex area. But as a result of the Protocol, Northern Ireland has effectively been turned into a worryingly small market for medications compared to the pre-Protocol situation when it was simply part of a large, efficient UK market for medicines.
In commercial terms, British and European branded and generic manufacturers of medicines are recoiling from having to tailor-make niche deliveries of EU-compliant drugs for such a small market.
Adrian van den Hoven, director general of Medicines for Europe, an industry lobby group, says that "essentially we've created a tiny, tiny medicines market for Northern Ireland [while it remains part of the Internal Market following the UK withdrawal from the EU] - with all these additional complications".
The uncertainty has already prompted manufacturers to signal that they will withdraw medicines from Northern Ireland because they are unclear about the legal status of their products, and because they believe the current arrangements are commercially unviable.
"The problems we've got are not possible, or probable, they're real," says a senior Northern Ireland health service source familiar with the supply of medicines. "They're happening right now."
The Commission is promising that the forthcoming legislation will ensure that, by and large, any medicines produced and licensed in the UK will be valid for circulation in Northern Ireland.
When Boris Johnson agreed the Protocol with the EU in October 2019, he accepted that Northern Ireland would remain in the EU's single market for goods, including medicines.
Medicines are highly regulated because governments need to be sure they do what they are supposed to do, that they don't harm patients (through contamination or flaws in manufacturing) and that they aren't counterfeited.
Under the Protocol, Northern Ireland will be under a separate regulatory regime from the rest of the UK, yet currently gets nearly 100pc of its medicines from GB.
This is what is causing grave concern in the Northern Ireland health service.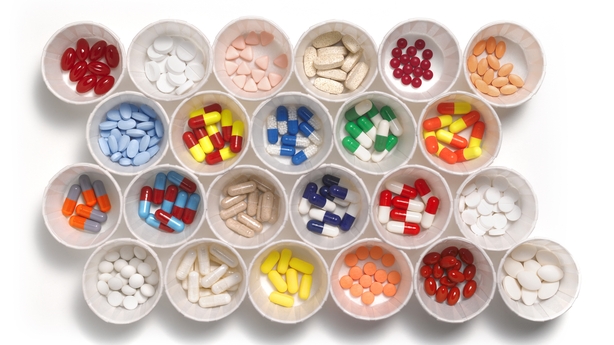 The big regulatory burdens are ensuring quality and safety. Pharmaceutical companies are responsible for quality control (known as batch testing), and that requires highly-skilled personnel, laboratories and costs.
Medicines can also only be sold by a Market Authorisation Holder (MAH), generally a large pharmaceutical company because of their manufacturing and commercial capabilities.
In order to avoid counterfeit drugs, the Falsified Medicines Directive means each pack of prescription medicines in the EU has a unique identifier which would be scanned at the final point of sale by a pharmacist.
For those pharma companies operating in the UK, creating a separate product line for Northern Ireland, which will diverge from the rest of the UK, has posed major problems.
In theory, batch testing would have to be done in Northern Ireland, or in an EU or EEA member state, and the Market Authorisation Holder would also have to be based in the same locations.
Although the pharmaceutical industry in Europe and the UK warned that Brexit would not be easy for the sector, the particular complexities around Northern Ireland only sank in after the Protocol was signed.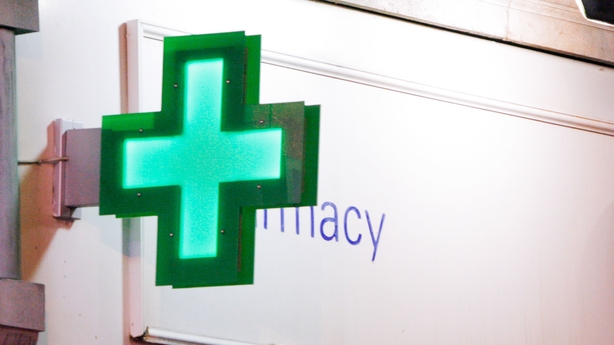 "It was only in December 2019 and January 2020 when we started our conversation with the UK government to say, look, if this stays the way it is, we're going to run into challenges," says Rick Greville, a director at the Association of the British Pharmaceutical Industry.
A senior health service source in Northern Ireland said: "We didn't get any forewarning. But we immediately realised there were going to be issues for us.
"My professional opinion is that a lot of this stuff was probably never foreseen. The complicated nature of medicines supply and licensing was never really fully thought through."
Alarm bells started ringing. In the Brexit transition period between December 2019 and January 2021, the issue rose in prominence during meetings of the EU-UK Joint Committee, set up to implement the Protocol.
Companies were signalling they may have to withdraw some medicines from Northern Ireland.
In December last year, both sides agreed a 12-month grace period running till the end of December this year, to allow industry time to adapt.
During this period, pharmaceutical companies were absolved of the need for batch testing in Northern Ireland, and were allowed to continue applying the Falsified Medicines Directive on UK medicine packs so they could be verified in Northern Ireland (as it is part of the EU market).
Sources say supply chains flowed well and medicines from the UK were delivered as normal. Northern Ireland's NHS is almost 100% reliant on such medicines, especially generic medicines.
These are drugs whose patent has expired and which can be produced at a fraction of the cost (up to 80% or 90% less than the cost of a branded medicine).
Some 80% of NHS medicines are generic and this keeps costs down. They include drugs which treat Covid patients in intensive care, anaesthetics, cancer, diabetes, epilepsy and many other illnesses.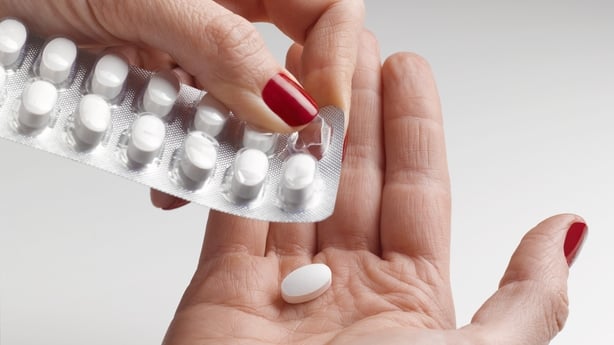 Generics are shipped to the North from three wholesale companies in Great Britain every day on a just-in-time basis.
However, while the grace period is allowing that supply chain to keep flowing, some unexpected problems have appeared.
Any new or innovative medicines would now be theoretically approved by the European Medicines Agency (EMA) rather than the UK's post-Brexit Medicines and Healthcare Products Regulatory Agency (MHRA).
A cancer drug called Tagrisso hit the headlines in May. It was already licensed for use throughout the EU, but when the drug was found to be useful for a new cohort of lung cancer patients, its license for that purpose was updated more quickly by the MHRA than the EMA.
The EMA quickly followed suit, and in the meantime the NHS was able to supply Tagrisso off-patent (only eight patients required the drug), but it highlighted the ambiguous situation the Protocol was putting the health system in.
The issue quickly became a hot political potato, with Boris Johnson raising the "threat" to cancer drugs when he met the Taoiseach Micheál Martin on the day the story broke (the European Commission insisted at the time that EU rules provided for the automatic licensing of drugs for compassionate reasons).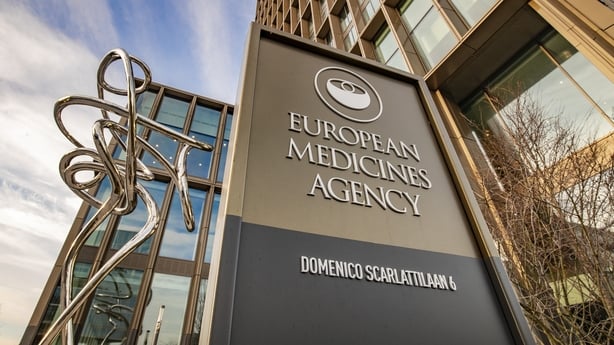 But unease was rising. In May, the European Commission began taking the medicines issue more seriously.
Maros Sefcovic told member states that nothing in the Protocol could stand in the way of the fact that the UK was responsible for public health in Northern Ireland.
"He also argued that the UK government remains responsible for ensuring an adequate supply of medicines on the market," says a diplomat who attended the meeting. "Therefore the Commission and EU have to take that responsibility into account."
How that would be taken into account was not clear. But RTÉ News reported that the Commission was considering changing its own legislation to ensure that the Market Authorisation Holder (MAH) could remain in GB, as opposed to having to set up in Northern Ireland and provide for the attendant batch testing.
On 30 June, the European Commission announced a package of new flexibilities on the Protocol. The EU would, indeed, change its own rules so that the regulatory compliance for medicines destined for Northern Ireland could be done in GB.
The number of medicines which have been pre-notified for withdrawal from the Northern Ireland market has risen to 2,400, with 910 actually withdrawn.
However, the pharmaceutical industry was nervous. Generics companies warned their razor thin margins would not withstand the duplication of costs, larger branded companies said it was not just about cost.
"You could have a warehouse in Warrington which suddenly has to hold two different types of medicine and the coding for those medicines would need to be different," says Rick Greville, of the industry group ABPI. "The IT systems would have to be different. So there are significant complexities, not just cost related."
Typically, too, the standard production runs of, say, 5,000 medicines would not work for a market the size of Northern Ireland where, depending on the drug, only a fraction of that might be ordered.
Companies were signalling they may have to withdraw some medicines from Northern Ireland. Under the law, they would have to give six months' notice. That meant in July, six months from when the grace period would end, pre-notifications of withdrawal started landing.
"It started slowly in July and there were maybe between 200 and 250 withdrawn that month," says Mark Samuels, of the British Generic Medicines Association (BGMA). "It's been building up ever since."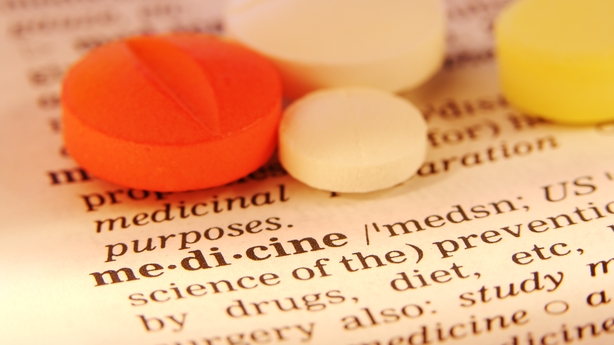 Sources in Northern Ireland say the European Commission's promise in June of legislation that would restore large parts of the regulatory function to Great Britain left industry underwhelmed.
The number of discontinuation pre-notifications continued to rise.
On 21 July, the UK published its Command Paper, calling for sweeping changes to the Protocol, including to the medicines issue.
"Arrangements for medicines... are so closely linked to the delivery of national health services, an essential state function for a modern state..." the paper stated.
"Given the range and depth of these challenges, the simplest way forward may be to remove all medicines from the scope of the Protocol entirely."
On 26 July, the European Commission published a "non-paper" (or discussion document) on what its new legislation might look like.
Even if many of the regulatory issues are resolved, the fact will remain that Northern Ireland will be wedged between two separate regulatory authorities, the MHRA and the EMA.
Officials say the paper was shared with the UK Department of Health one month beforehand, on 24 June.
The European Commission acknowledged that, despite the grace period and its derogations, adapting supply chains was still "particularly challenging", especially for generics companies.
It was "proving too costly for certain operators currently based in GB to move relevant regulatory compliance functions…[ie, the marketing authorisation holder, batch testing, having the relevant skilled staff etc] to NI or the EU" when it came to supplying medicines to the North.
Now the Commission was saying that most of the regulatory compliance for drugs going to Northern Ireland could happen in the UK, with the UK ensuring production and supply was done according to EU safety rules.
EU sources insist the forthcoming legislation will allow all regulatory compliance to happen in the UK, meaning companies will not have to start building infrastructure or testing facilities in Northern Ireland, and that the Market Authorisation Holder (MAH) can also be based in GB.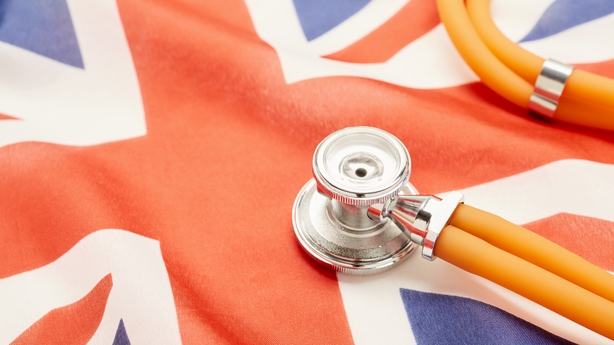 In other words, the Commission is promising that the forthcoming legislation will ensure that, by and large, any medicines produced and licensed in the UK will be valid for circulation in Northern Ireland.
However, there is a catch, and this is where it gets complicated.
When medicines are approved for use in the EU, only a minority are authorised by the European Medicines Agency (EMA).
The other 70% to 80% are approved through what is known as a De-centralised Procedure (DCP) or a Mutual Recognition Procedure (MRP).
These procedures basically mean that, in order to get drugs licensed more quickly, a number of member states' regulators can, by themselves, agree to approve a medicine.
Once they have done that, then other member states can accept their recommendation and the drug gets licensed more widely and more quickly.
However, thanks to Brexit, the UK is now outside that system.
Multinational pharmaceutical companies operating in the UK market, therefore, have had to create new national UK-only licences, separate from the European DCP licences, even if the product is to all intents and purposes the same.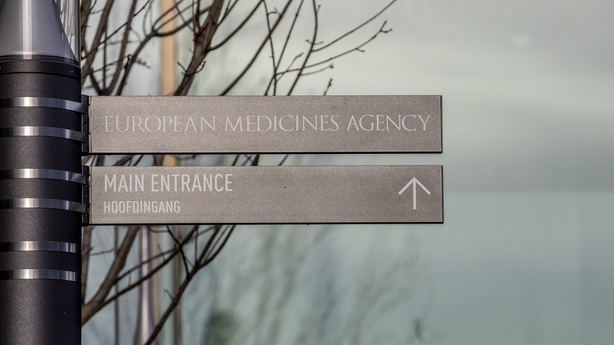 How does this therefore affect Northern Ireland?
Under the Protocol, Northern Ireland is part of the EU's internal market for medicines, so it can avail of any European drugs that are licensed through the decentralised procedure.
And that means the Market Authorisation Holder (MAH) process does not have to happen in Northern Ireland.
However, because the UK is outside the European DCP system, there is a problem when it comes to Northern Ireland with any drug licensed as UK-only but which also has a European DCP licence.
Adrian van den Hoven, director general of Medicines for Europe explains: "Let's imagine you have a box of amoxicillin and it has a licence for 20 countries - Ireland, Germany, France etc.
"That means you can prescribe this box of medicine anywhere in those 20 countries and it will be packaged in all of the languages of those 20 countries.
"Then you have the same box of amoxicillin and it's licensed for the UK. From a regulatory point of view, it has a UK licence only and available only with an English language package. So that medicine, even though it's the same as the other one, can only be dispensed by a pharmacist in the UK including Northern Ireland.
"But here is the catch. Northern Ireland is part of the EU Internal Market – so it should actually be registered in the DCP-licensed amoxicillin – not the UK licensed (English packaged) version.
"That means that companies would have to make a European packaged version available for Northern Ireland which is logistically next to impossible, and that companies should not include Northern Ireland in the markets supplied by the UK licensed pack.
"This could be fixed by allowing an exception to the DCP rules that you do not have to list Northern Ireland as an EU market as an option."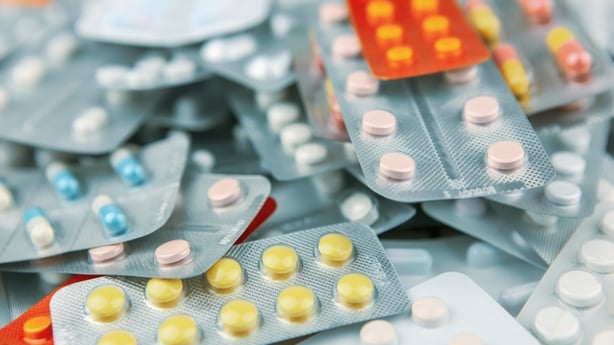 The reality of this situation means the pharmaceutical companies would have to generate a Northern Ireland-only pack - and as we have seen, companies say that does not make any commercial sense.
"For medicines which are authorised in another member state," says Rick Greville of the ABPI, "if they're to be authorised in Northern Ireland they need to be authorised using this EU process of DCP.
"That means it's unlikely the GB pack will be authorised in that way because GB is outside EU regulations. That's what causes the duplication. That's what will ultimately cause complexity for distributors selling into NI."
In a letter this week to European Commission President Ursula von der Leyen and Maros Sefcovic, seen by RTÉ News, Medicines for Europe urged them to consider a workaround.
This would be a four year extendable derogation to allow UK-based pharma companies to continue act as the authorised holder for marketing authorisations that would be valid in Northern Ireland.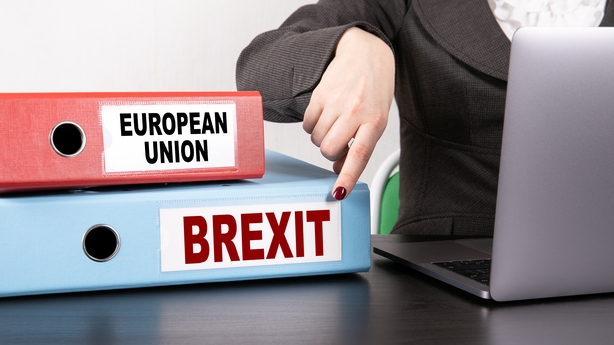 If those companies, which pre-Brexit operated in the UK and across the EU, now had to change the existing MAHs established in Great Britain to an entity established in the EU or Northern Ireland "...this will have a very significant impact on pharmaceutical operators, with serious regulatory, fiscal, operational and financial consequences."
Industry sources say the EU may well accept this compromise, but it remains to be seen. The new legislative proposal is expected by the end of this month and will be fast-tracked through the European Parliament and member states with a view to agreement by the end of the year.
However, because it requires the UK to apply EU law in certain situations, it will require the agreement of London.
Meanwhile, the number of medicines which have been pre-notified for withdrawal from the Northern Ireland market has risen to 2,400, with 910 actually withdrawn.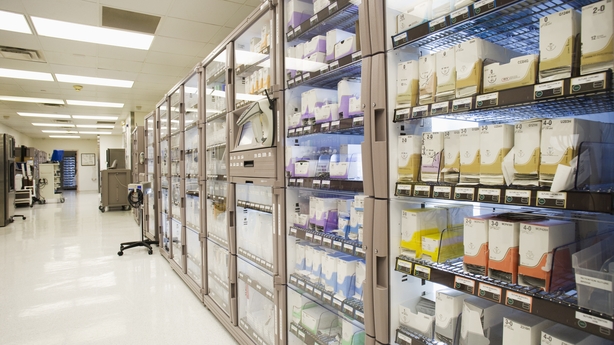 The European Commission insists that the change to EU law will convince those companies to reverse their decision, and that there will be a further grace period in early 2022 if more time is needed to get the legislation through.
The office of the Chief Pharmaceutical Officer in Belfast has been preparing contingency plans for each medicine for which a pre-notification of withdrawal has been made. It's understood the medicines cover a broad range of areas, with sources insisting a high degree of risk is involved.
Even if many of the regulatory issues are resolved, the fact will remain that Northern Ireland will be wedged between two separate regulatory authorities, the MHRA and the EMA.
The European Commission has been holding detailed meetings with the European industry associations and will meet the British Generic Medicines Association next week.
All eyes will be on the legislative proposal when it lands. It could be another decisive milestone on the rocky road of the Protocol.