The future of Sláintecare is "in the balance" according to a member of the group set up to advise on its implementation.
Liam Doran, a former general secretary of the Irish Nurses and Midwives Association, said successive governments have shown a "lack of political will" to implement the reform programme."Political leadership has been missing for a number of years. It would be unfair to lay the blame only at [Minister for Health] Stephen Donnelly's door. There is a collective blindness within the political system to the reality of what is required," Mr Doran told RTÉ News.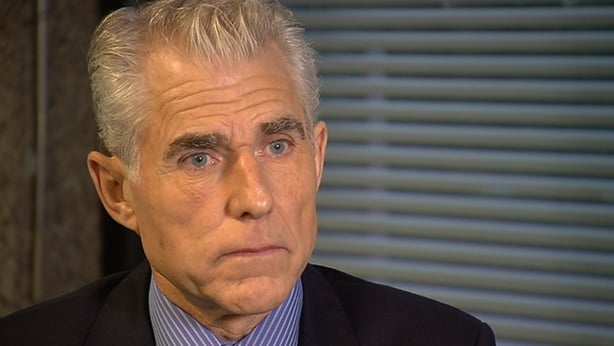 He said the Sláintecare Implementation Advisory Council (SIAC), of which he is a member, has been "marginalised" and has not been afforded the opportunity to proffer advice on a number of pivotal aspects of the plan.
"We haven't been allowed to act as an advisory body," he said.
"I always felt we were tinkering at the edges of the change, but were never invited to have a view on what exactly was needed," he said.
Mr Doran said frustration in the SIAC group over the slow pace of reform has been replaced by anger and confusion in recent days.
It follows the resignation of two senior members of the health reform programme. Prof Tom Keane and Laura Magahy stood down on Wednesday.
---
Read more: What now for healthcare reform after Sláintecare exits?
---
A promised meeting between the council members and Minister for Health Stephen Donnelly is expected next week but has yet to be scheduled.
Ahead of that meeting, Mr Doran is calling on all political parties to "re-commit" to the Sláintecare plan.
Mr Doran said his personal view is that there is resistance to change within the HSE. Plans to replace the Executive with six regional structures to oversee the delivery of health services would mean "a flattening of management structures," he said. "The HSE has won that power struggle," he said.