It is very rare for political parties to broadly agree on something. But it happened with the Sláintecare Report.
In June 2016, the Dáil set up a cross-party committee on the Future of Healthcare. It was chaired by Róisín Shortall, co-founder of the Social Democrats. The report was published in May 2017.
It promised sweeping changes with a single-tier health system, with access based on need, not the ability to pay. There was to be free GP care and hospital care, an end to private practice in public hospitals and a cut in waiting lists. There were also to be three new elective-only hospitals built in Dublin, Cork and Galway and more beds put into the system.
The aim was also to shift care from hospitals to primary care, with GPs and community services and reform how services are delivered and overseen by the HSE. This plan came with a big price tag, around €2.8 billion. There was also to be a one-off capital investment of €3 billion.
It took time for the Government to consider the report and to decide on what it felt the priorities should be. As a result, 2019 was the first year of the start of the implementation of its recommendations.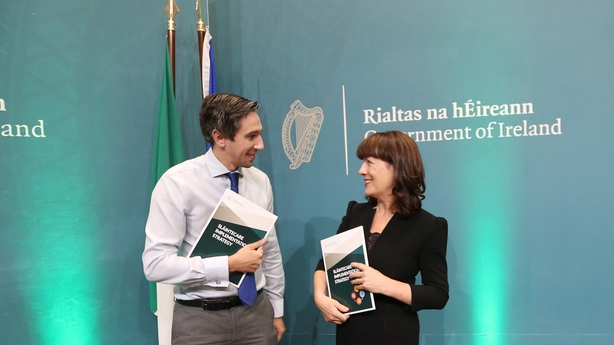 Four years on
It's four years since the original Sláintecare Report. The Covid-19 pandemic has undoubtedly affected progress for the past 18 months. Although ironically, it may have helped some reforms, with GPs securing better access to diagnostics in the community. But it and the cyber attack have hindered other progress.
Official figures show that hospital waiting lists are now at record levels. Free GP care has been only extended to people aged up to eight years of age. Private practice continues in public hospitals.
A complex and lengthy talks process is under way between the State and hospital consultants on the reforms and, in particular, on having a public work contract. These talks are being chaired by a senior barrister. Previous such talks took many years to conclude.
An unpublished review of the progress of Sláintecare for the first six months of this year, revealed by RTÉ News yesterday, pointed to three areas of significant delay - agreeing a multi-annual to cut waiting lists, setting up six Regional Health Authorities and rolling out eHealth and ICT in the HSE.
Minister for Health Stephen Donnelly says he has ambitious plans to tackle waiting lists that have greatly worsened since the onset of the pandemic.
---
Explainer: What exactly is the Sláintecare programme?
---
'Seriously lacking'
This week saw quite a shock to the programme. Two of the top people involved quit, at the same time. It's clear that there has been much frustration at the pace of progress. Laura Magahy was the Executive Director for the Sláintecare Programme and Professor Tom Keane was the chairperson of the Sláintecare Implementation Advisory Council.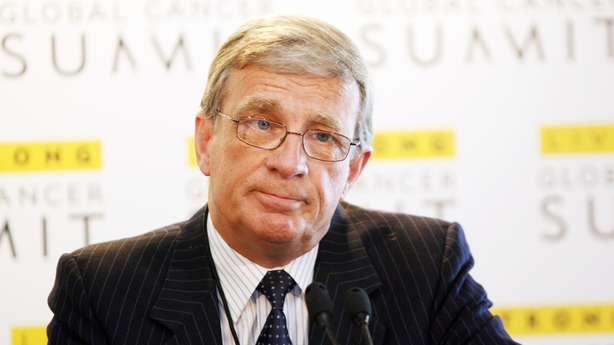 Prof Keane resigned because: "Sadly I have come to conclude that the requirements for implementing this unprecedented programme for change are seriously lacking."
Both Ms Magahy and Prof mKeane are significant figures with big reputations. Getting big hitters on board for the programme was key. Laura Magahy led the €1 billion urban renewal of Temple Bar in Dublin and the almost €250 million development of the Mater Hospital. And any Irish people will be familiar and grateful for the achievement of Prof Keane in reforming the cancer services here after years of controversies and failings.
We do not yet know the full reasons for their departure. Was it frustration with the HSE in it accepting new changes, or the Department of Health officialdom or the Government and funding issues via the Department of Public Expenditure and Reform?
The original Slaintecare plan envisaged the reform process being led through the Department of Taoiseach, to give it a whole of government status. Instead, it was based at the Department of Health and Ms Magahy was given the title of deputy Secretary General of the Department.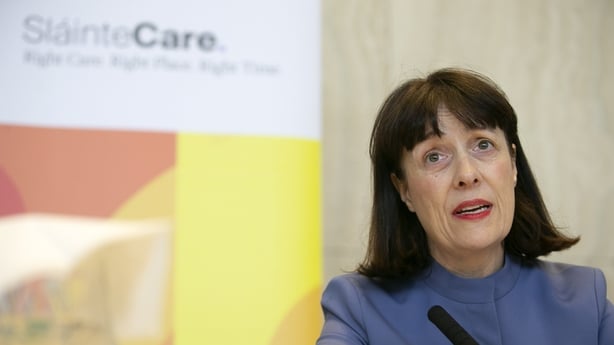 We got some insight into the potential reasons for frustration in the Sláintecare programme yesterday in an interview with change management consultant, Eddie Molloy. He is also a member of the Sláintecare Implementation Advisory Council. He said the idea was to have six Regional Health Authorities, self-controlled.
The Council had pressed the Minister for Health to bring forward this key reform for the HSE. According to Eddie Molloy, the view was that such a big change should not be done in a pandemic. Mr Molloy's view was that you do not put new money for health into a dysfunctional system.
Finding the path forward
Yesterday, many of the members of the council issued a statement of shock, regret and concern over the resignations. They also said they wanted answers from the Department of Health and Minister Donnell as to why the two top people quit.
Notably, the members of the SIAC that signed the statement called on the Government to ensure the Sláintecare reforms are implemented in "word, deed and spirit." The statement from the Council members came 24 hours after Minister Donnelly had written to them saying he wanted to meet them next week to discuss what had occurred.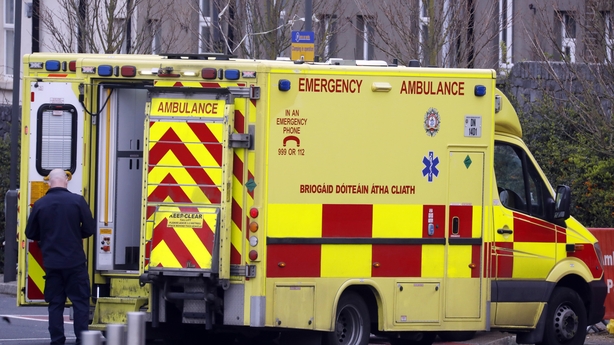 The response from the Department of Health to the resignations was to thank both people for their work. The Department said that over the last three years there had been significant progress with a new GP Contract, the establishment of the HSE Board and an investment of €1.2 billion in Budget 2021 for specific Sláintecare measures.
It said this funding is increasing acute hospital and community bed capacity, proving enhanced care in the community, including access to diagnostics and extra home supports. Money has also been provided to reducing waiting lists but with limited success.
One of the problems with Sláintecare is that it is hard to identify what is 'normal' annual health service funding and what is Sláintecare funding. There is no specific document I am aware of setting out on one side, annual health funding and on the other side Sláintecare funding, since this project began.
It might help to have that transparency for people to have clarity and be able to judge progress, as each year progresses. We can see from the latest Sláintecare progress report for the first six months of this year, that of 929 extra acute beds to be put in place, 834 are in place. Of 43 extra ICU beds to be opened, 40 have been.
In all of the 112 targets, 84 are reported as on track, 25 face minor challenges and three face significant challenges.
The former Director General of the HSE, Tony O'Brien, said he was "quite shocked" when he heard that Laura Magahy and Tom Keane had decided to resign. Mr O'Brien said he knew that there were some challenges. But he said for two people of the stature of Ms Magahy and Prof Keane to reach this conclusion and to take what was a pretty unprecedented step of leaving their posts at the same time was shocking.
Taoiseach Micheál Martin said there had not been a lack of political will with regard to delivering Sláintecare. He added that there may be issues in how structures were established around it. Mr Martin said that he will engage with Prof Keane and Ms Magahy and would like to meet with them and get their perspective.
Given the decision by them to resign together, people will wonder were there surely not some earlier signals from them about their dissatisfaction. The departures can not have come out of the blue.
After news of the resignations broke on RTÉ News on Wednesday, Róisín Shortall said there had long been concerns that institutional resistance to structural change existed within the Department of Health, the HSE and various hospital groups.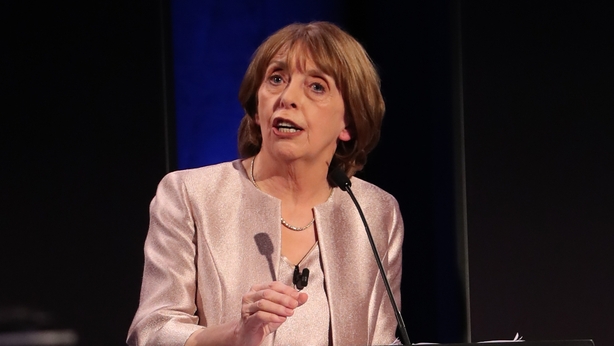 She said that so far, there had been very slow progress on critical restructuring of the health service, in terms of integrating hospitals and community services on a regional basis and developing a clinical governance framework to ensure accountability for the provision of services, budget allocation and spending.
Labour Party leader Alan Kelly said that the necessary staff must be recruited to make Sláintecare a reality, by recruiting nurses, home help workers, physiotherapists, occupational therapists, counsellors as well as GPs.
Sinn Fein health spokesperson David Cullinane said the Minister for Health must lay out a clear strategy for achieving an Irish national health service and ensure top Sláintecare posts are urgently filled on a permanent basis.
He also said the unexpected departure of the two key people demanded clarity on the circumstances surrounding the resignations. He also said there was a shortfall of 10-15% of beds promised this year, ahead of a very difficult winter.
The dramatic resignations this week have been described by some Sláintecare Council members as a very big set-back to the health reform programme.
Big projects need big investment. They can also take big time to deliver. However, it's not all about money. The buy-in to change is needed from all sides for such reforms to work. It can not be just a buzzword.
The challenge for the Government is to make the ten-year vision of Sláintecare a reality. That means the positive impact of the sweeping reforms planned, are felt by every family, every patient and every health worker.