Afghan government employees in Kabul have been blocked by Taliban militants from returning to work this morning. Saturday is the first day of the working week in the country.
Since the hardline Islamist group seized power six days ago, government buildings, banks, passport offices, schools and universities have remained largely closed.
Only a few private telecommunication companies have been operating in the past few days.
"I went to the office this morning, but the Taliban who were at the gate told us they have not received any orders to reopen government offices," said Hamdullah, a government employee.
"They told us to watch TV or listen to the radio for an announcement about when to resume work."
The Taliban have yet to form a government after sweeping to power at a speed that stunned the world.
In the chaos of a collapsed government, one of the concerns among Afghans in addition to their safety is continuing to earn money.
Most roads in the capital were largely deserted save for Taliban checkpoints and patrolling militants.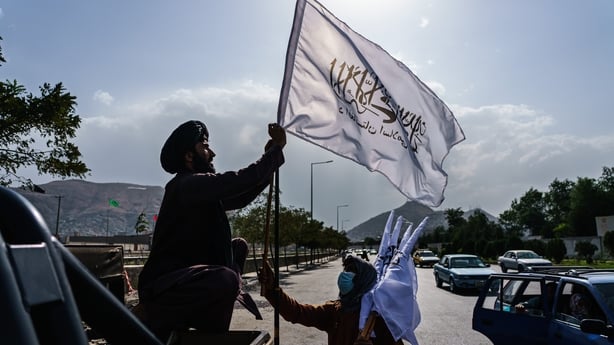 Roads leading to the foreign ministry in central Kabul were also closed, an employee of the ministry told AFP.
"They aren't allowing anyone to enter the ministry building," he said on condition of anonymity.
"One of them even told me to wait until the new minister and directors are appointed."
The foreign exchange market was also shut as it awaited instructions from the central bank, traders said.
Another employee at the Kabul municipality said he was disappointed that the Taliban were not reopening offices.
"I came with a lot of hope but left disappointed," said an employee at the Kabul municipality, which also did not reopen offices.
Workers at the offices of the Ministry of Rural Rehabilitation in Kabul were, however, allowed to enter after showing their ID cards, an employee said.
---
Read more:
Afghanistan crisis: A bad week for Biden
Will the return of the Taliban bring an increase in global terror attacks?
---
Movement co-founder Mullah Abdul Ghani Baradar has arrived in Kabul for talks with fellow members of the group and other politicians on establishing a new Afghan government.
"He will be in Kabul to meet jihadi leaders and politicians for an inclusive government set-up," a senior Taliban official told AFP.
He was appointed head of the Taliban's political office in Doha, where he oversaw the signing of the foreign forces' withdrawal agreement with the Americans.
Mr Baradar arrived in Afghanistan on Tuesday from Qatar, choosing to touch down in the country's second biggest city Kandahar - the Taliban's spiritual birthplace. Within hours of his return the group announced its rule would be "different" this time.
Earlier, an official from the group said it will be accountable for its actions and will investigate reports of reprisals and atrocities carried out by members.
The official, who spoke on condition of anonymity, added that the group planned to ready a new model for governing Afghanistan within the next few weeks.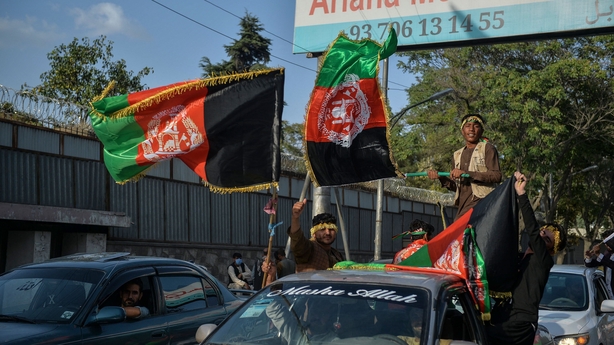 Individual Afghans and international aid and advocacy groups have reported harsh retaliation against protests, and roundups of those who formerly held government positions, criticised the Taliban or worked with Americans.
"We have heard of some cases of atrocities and crimes against civilians," the official said. "If Talibs (members) are doing these law and order problems, they will be investigated."
He added: "We can understand the panic, stress and anxiety. People think we will not be accountable, but that will not be the case."
Although the group has sought to present a more moderate face since its takeover, the Taliban ruled with an iron fist from 1996 to 2001, before being toppled by US-led forces for sheltering al-Qaeda militants behind the 9/11 attacks in the US.
Former officials have told harrowing tales of hiding from the Taliban in recent days as gunmen went from door-to-door. One family of 16 described running to the bathroom, lights off and children's mouths covered, in fear for their lives.
The new framework for governing the country would not be a democracy by Western definition, but "will protect everyone's rights," the official added.
"Legal, religious and foreign policy experts in the Taliban aim to present the new governing framework in the next few weeks," he said.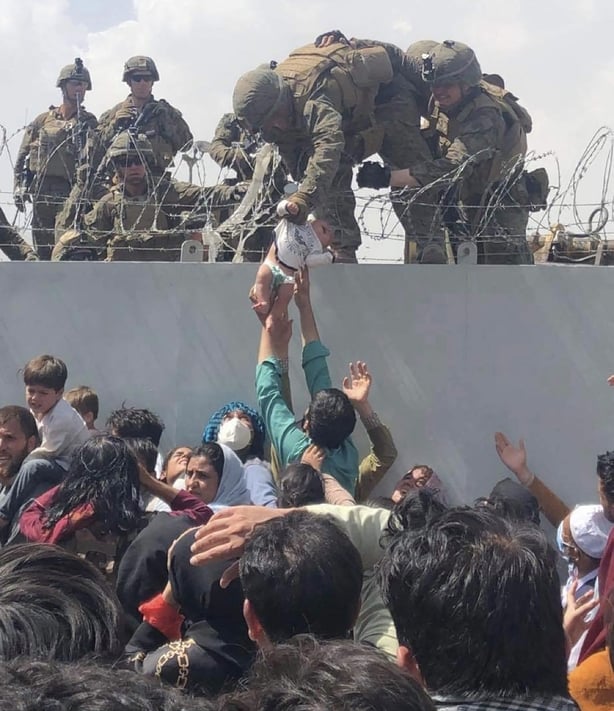 The chaos at Kabul airport, besieged by thousands of people desperate to flee, was not the responsibility of the Taliban, he added. "The West could have had a better plan to evacuate."
Armed Taliban members around the airport have urged those without travel documents to go home. At least 12 people have been killed in and around the airport since Sunday, NATO and Taliban officials said.
A NATO official said that about 12,000 foreigners and Afghans working for embassies and international aid groups have been evacuated from Kabul airport since Taliban insurgents entered the capital.
"The evacuation process is slow, as it is risky, for we don't want any form of clashes with Taliban members or civilians outside the airport," said the official, who sought anonymity.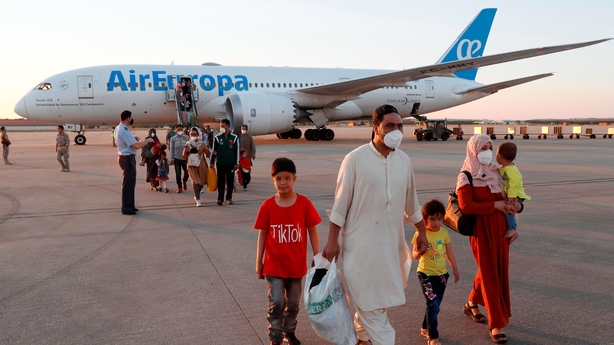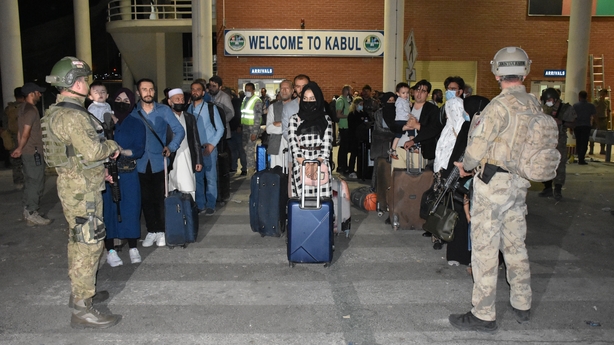 "We don't want to start a blame game regarding the evacuation plan."
As Western nations struggled to ramp up the pace of evacuations amid the chaos and reports of Taliban violence, US President Joe Biden confronted criticism about the planning for the withdrawal of US troops and the Islamist militants' swift takeover.
"I have seen no question of our credibility from our allies," Mr Biden told reporters after making a speech from the White House yesterday. "As a matter of fact, the exact opposite I've got ... we're acting with dispatch, we're acting, committing to what we said we would do."
He insisted every American who wanted to would be evacuated.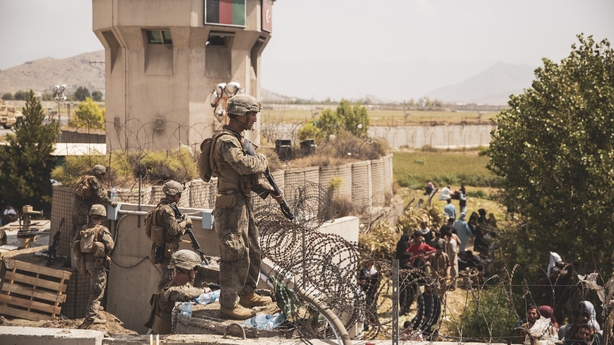 NATO Secretary-General Jens Stoltenberg called the situation outside Kabul airport "very dire and difficult", as several member nations pressed for evacuations to continue beyond a US deadline of 31 August.
Mr Biden has not backed off that deadline, despite calls - internationally and at home from fellow Democrats as well as opposition Republicans - to keep troops in Afghanistan as long as necessary to bring home every American.
Mr Biden said he could not predict the final outcome in Afghanistan, where the United States and allies have waged a 20-year war.
But he promised to work with other countries to set "harsh conditions" for any cooperation with, or recognition of, the Taliban, based on their human rights record.
"They're looking to gain some legitimacy, they're going to have to figure out how they're going to retain that country," he said.
"And there's going to be some harsh conditions, strong conditions we're going to apply that will depend on ... how well they treat women and girls, how they treat their citizens."