The Catholic Archbishop of Dublin has said parents must be trusted to know how to protect their health, saying the current ban on communions and confirmations is seen by many as discriminatory.
Dr Dermot Farrell was speaking after writing to priests in his archdiocese to tell them that they can proceed with the sacraments, despite current public health advice that these ceremonies should not go ahead.
He is the first archbishop to direct an archdiocese in this way.
Last week, some bishops advised their own diocese that they could proceed with sacraments for schoolchildren in August.
In a letter received by nearly 200 parishes in the archdiocese, Archbishop Farrell said they could go ahead with communions and confirmations "if you consider it safe".
"It would be prudent to ensure that families confirm their awareness of the public health guidelines regarding household mixing," he wrote.
Speaking on RTÉ's News at One, Dr Farrell reiterated that his preference remains that these ceremonies should be postponed until the autumn.
However, he said it is "unfair" to suggest that parents cannot be trusted to do what is right for themselves or their children.
"I am saying that we need to trust parents. Parents know what's right for themselves and how to protect their health. There's a sense that we can't trust parents. And I think that's very unfair."
The archbishop said it is "not credible" that a parent cannot bring their child to receive the sacrament of communion or confirmation, but that other gatherings such as those happening in bars, restaurants, sports events and concerts can take place.
We need your consent to load this rte-player contentWe use rte-player to manage extra content that can set cookies on your device and collect data about your activity. Please review their details and accept them to load the content.Manage Preferences
"I'm looking at some everyday gatherings in bars, restaurants around the country, Croke Park at the weekend, concerts; I heard discussed last night 70,000 people attending Electric Picnic. Weddings, anniversaries birthday parties. That a parent cannot take their child along to receive the Sacrament of Confirmation, that is simply not credible."
Dr Farrell said a lack of consistency will lead to a lack of credibility.
"Its okay to have a bash in the Merrion Hotel with 50 people present. But it's not possible for parents to take their child in to receive the sacrament. That is difficult for me and for priests and for parents."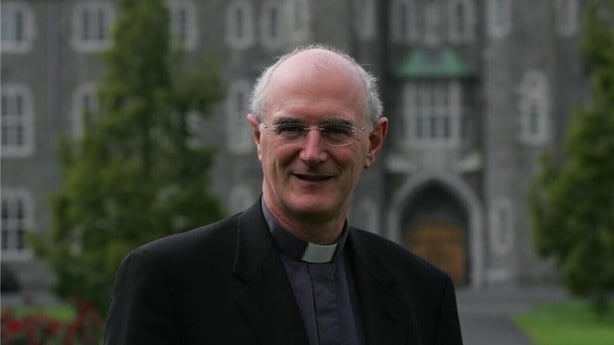 In his letter to parishes, the archbishop cited a letter that the four archbishops sent to Taoiseach Micheál Martin last week which stated that the sacraments should resume in some parishes from mid-August when looking at the "successful vaccination programme, the relaxation of restrictions in many areas of life and the proven record of parishes in conducting liturgies with great care for safety".
He said that "it is a matter of profound regret" that the Government had not engaged with the church about the revision of the public health guidance on sacraments for schoolchildren.
---
Read More:
Rules on communions, confirmations 'difficult' - Taoiseach
Some bishops give go-ahead for communions, confirmations
Bishop of Killaloe tells priests to 'fire ahead' with communions
---
While he noted that restrictions are "justified for grave reasons of public health", he said that many have been disappointed that the current restrictions on communions and confirmations are based on the grounds that they may lead to family gatherings.
"This is perplexing, as no such prohibitions were applied to other events such as sporting or civic events or other family occasions" and he said that the guidelines are "discriminatory".
He said he believes that public health guidance from 30 April that resulted in some sacraments being postponed "still remains appropriate".
But he also said that where parishes want to hold communions and confirmations it is important that public health advice and protocols are followed, "not least with regard to gatherings in the church grounds both before and after ceremonies".
"The format of such ceremonies should be adapted appropriately, as was the case in many parishes last year, with shorter, simpler and smaller ceremonies, which were nonetheless reverent and joyous.
"Some parishes have continued the practice of permitting small numbers receive their first holy communion in the course of the regular schedule of weekday or Sunday masses," he wrote.
He acknowledged that the sacraments of communion and confirmation had been a matter of concern for parishes and many families for some time.
Niamh O'Reilly's daughter Doireann is one of the many children whose communion was postponed this year.
Niamh said it is now due to take place on the third week of September in Co Kerry and she's "happy with that" and would not be in favour of communions and confirmations taking place right now.
"The restrictions are there for a reason. Communion is a wonderful occasion for the church and families but there are bigger life events that have been far more effective by the restrictions."
Tina Dunne said her daughter Abbie is waiting to receive her confirmation. She is hoping it will take place in October but thinks it should go ahead sooner.
She said the only people going to the confirmation would be mum and dad. "If you were to have a little get-together afterwards it would only be the household," Tina added.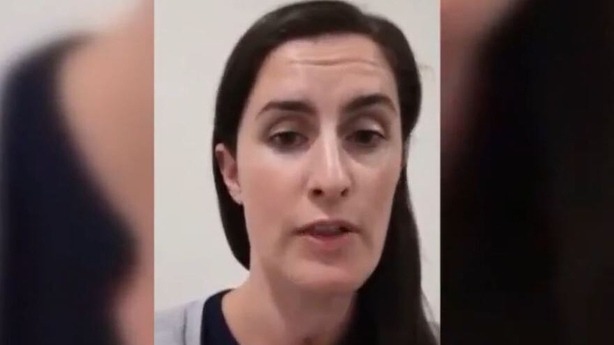 Last week, Bishop of Elphin Kevin Doran was the first to advise priests in his diocese that communions and confirmations could go ahead.
He was joined by the Bishop of Waterford and Lismore, the Bishop of Clogher, the Bishop of Meath, the Bishop of Raphoe and the Bishop of Killaloe.
The decision by the Bishop of Elphin drew sharp criticism from the Taoiseach who said that he "does not approve of any unilateral breaching of restrictions no matter the cohort they come from" and said the Government was open to engagement on the issue.
A spokesperson for the Irish Bishops' Conference said: "It is the responsibility of an individual bishop and also each priest to decide about ministering the sacraments at a local diocesan and at a parish level".
Additional reporting: Sharon Lynch, Aisling Moloney