Bishop of Killaloe Fintan Monahan has directed parish priests in his diocese to go ahead with communions that were previously set to take place in mid-August.
He is echoing similar calls from five other bishops, representing the dioceses of Raphoe, Meath, Clogher, Elphin and Waterford-Lismore.
"We have been obedient to Government guidelines from the outset and safety is still paramount but now we're faced with a deluge of correspondence from parishioners who have had First Holy Communion dates postponed again and again," he said.
"We are telling the priests in these parishes to 'fire ahead' but to do so very carefully and we're asking families to keep parties to a minimum."
Bishop Monahan said if 50 people were allowed to attend public mass, baptisms, and funerals, with 100 at weddings and 40,000 at an All Ireland final, then be could not see why communions and confirmations cannot go ahead in an equally regulated and safe manner.
He was speaking at his residence in Ennis, Co Clare, this afternoon when he also urged other families to be patient and wait until the autumn.
We need your consent to load this rte-player contentWe use rte-player to manage extra content that can set cookies on your device and collect data about your activity. Please review their details and accept them to load the content.Manage Preferences
Earlier, the Minister for Agriculture said he fully understands the frustrations children and parents are feeling around communions and confirmations, but that public health advice is very clear on the matter.
Charlie McConalogue said that no one will get hurt by "waiting a little bit longer" and it is important that everyone continues to adhere to the public health advice over Covid-19.
He also said that "we have to trust people" and the Government has done this throughout the pandemic.
---
Read more: Latest coronavirus stories
---
Minister Charlie McConalogue urges church leaders to hold off from allowing Communions and Confirmations to take place, saying that it's important everyone continues to adhere to public health advice. "No one is going to get hurt by waiting a little bit longer," he said. pic.twitter.com/0EiTlwEav6

— RTÉ News (@rtenews) August 3, 2021
The Parish Priest in Raphoe, Co Donegal, said he is happy to go ahead with communions and confirmations because they will be carried out with the strictest protocols.
Fr Eamonn Kelly said these ceremonies had been cancelled a number of times already and he believes they should go ahead now.
He said ceremonies will not begin until September, but it is only fair to give people some notice, and planning will not begin until 13 August.
He insisted that if there were serious outbreaks and there was any concern that the ceremonies could contribute to a spread of Covid-19, they would probably be cancelled.
The co-founder of the Association of Catholic Priests said comments from some bishops about holding communions and confirmations are "concerning" and said they may lead to further defiance of public health advice from other groups.
Fr Tony Flannery said he believes if the celebration of the sacrament goes ahead in various parishes, it will lead to a spread of the Delta variant.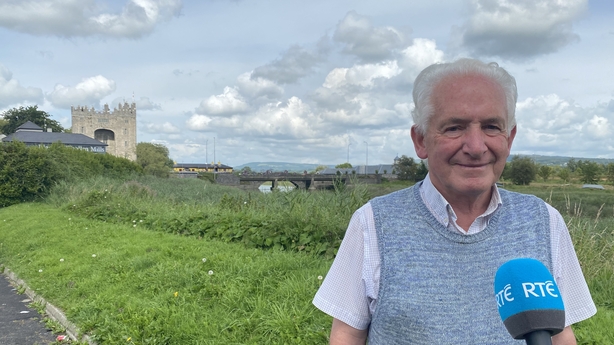 Speaking on RTÉ's Today with Katie Hannon, Fr Flannery said he cannot understand what is going on, given that it will be only five or six weeks before they will be given the go-ahead to hold these ceremonies.
"One of the concerns I have is that when people in authority like the bishops, openly go against the advice of the health authorities and the Government, it gives an opening and backing to the other more extreme groups, like the anti vaxxers and people like that."
Fr Flannery said that "as long as the preparation" had been done, there is nothing to stop a parent bringing their child to communion at a regular mass.
He said a majority of parents are not committed to the religious aspect, and it was more about what happens afterwards.
"To be honest, it's about the money the young person will receive," he said.
Fr Brendan Kilcoyne, Parish Priest of St Mary's Church in Athenry, Co Galway, said it is very hard for the church not to feel left out and unconsidered in the current situation.
Speaking on the same programme, he said he is proud of the bishops who are engaging in a vigorous debate with the Government and expressing the priorities for the faith, adding that the State was founded on rebellion and democracy always has rebellion at its heart.
Fr Kilboyne said that he has great confidence in the majority of parents to act responsibility.
"They're public health guidelines ... not a matter of actual law", he said.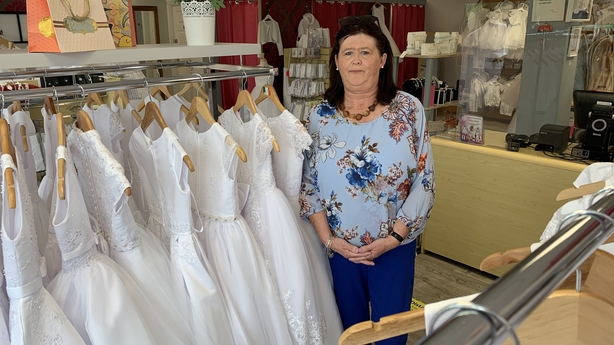 For others though, the pause in communions is problematic.
Antoinette O'Brien owns Maynooth Communion Dresses in Co Kildare.
'We normally have six staff here and are open Monday through Sunday. At the moment we're just about open Monday to Saturday and we're down to three staff, including myself working as well."
Ms O'Brien added: "People are afraid to buy because there are no definitive dates.
"We all understand about Covid and we all want to keep everybody safe, but if we could just have some dates (as to when communions can resume)."
Additional reporting: Conor Kane