Close to 20 neighbourhoods across Ireland are preparing to receive Syrian families, under a programme called Community Sponsorship, with many of the refugees expected to be selected in forthcoming relocation missions to Lebanon and Jordan this autumn.
Pioneered in Canada in 1979 and piloted here in 2018, Community Sponsorship was officially launched in Ireland in 2019, and was expected to gear up further in 2020 when the pandemic struck.
Officials from the Irish Refugee Protection Programme will resume their trip to Beirut in Lebanon at the end of September, after it was cut unexpectedly short in March 2020, when the Covid-19 pandemic first upended travel around the world.
Director of the Irish Refugee Protection Programme at the Department of Children, Equality, Disability, Integration and Youth, Eibhlin Byrne, said: "In March 2020, we were in Beirut interviewing people, a number of them for Community Sponsorship, when we got the news that a pandemic had broken out and we needed to come back to Ireland.
"Sadly, the programme had to stall at that stage."
"It's been difficult for the Community Sponsorship groups who had already formed in 2020 and were really waiting and excited to welcome people to their areas," she said.
"We've been really conscious about that, but on the other hand we have to keep in mind the safety of the refugees and the safety of the communities they're coming into, so we had to put everything on hold in 2020, but we're raring to go again in 2021."
Ms Byrne will be among the team of officials travelling to Lebanon where up to 300 refugees are expected to be selected to begin new lives in Ireland.
A similar number could come from Jordan, following a further refugee relocation programme planned there for November this year.
All are expected to be Syrian refugees, and some families will be brought straight into communities, who have been continuing to fundraise to host them, despite the obstacles caused by the pandemic.
"It's a new way of welcoming refugees into Ireland as opposed to traditional resettlement where the State provides the integration supports themselves, said Kevin O'Leary, Community Sponsorship leader with the Irish Red Cross.
"Community Sponsorship empowers members of the community to take this into their own hands as an alternative pathway."
Community effort
A large group of volunteers from Kells, Co Meath, has been doing just that, by fundraising to bring a second Syrian refugee family into their community. They hope they will arrive by the end of this year.
Chairperson of the 'New Beginnings' group Mary Coffey said: "I felt it was the ideal way of welcoming a family and making people feel really at home. And to gather a whole community together to actually do that."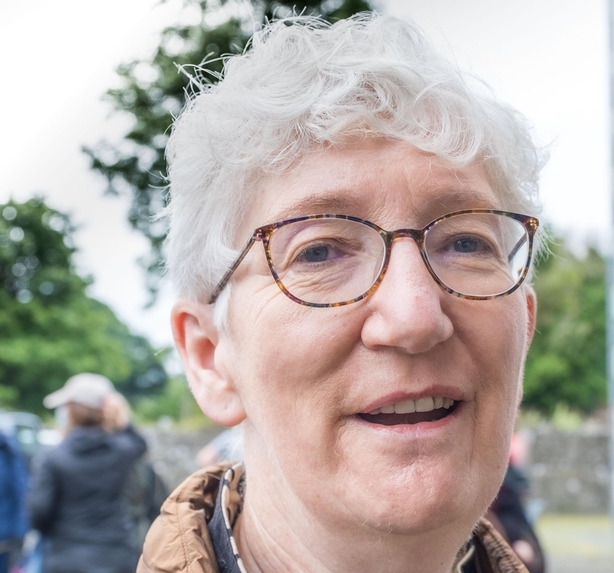 She had already hosted a Syrian man in her home, who has now been reunited with his family here, when she found out about Community Sponsorship and was determined to get involved.
The group welcomed Ahmed and his wife Fedaa, along with their three children Maysa, 8, Kays, 5, and Tasnin, 3, into their neighbourhood in 2019.
"They had prepared for us a home. They are like our family and they did everything to make our lives easier," recalls Fedaa.
The family who come from Idlib in Syria, but had lived in cramped conditions in Tripoli in Lebanon for seven years, is now joining in the fundraising effort to help get everything ready for whoever arrives next.
They say they are "so excited" to meet them and know they will also receive a warm welcome in the community.
"They are very good and wonderful people. The life here it's very good for us, for children, the people help us for everything," said Fedaa.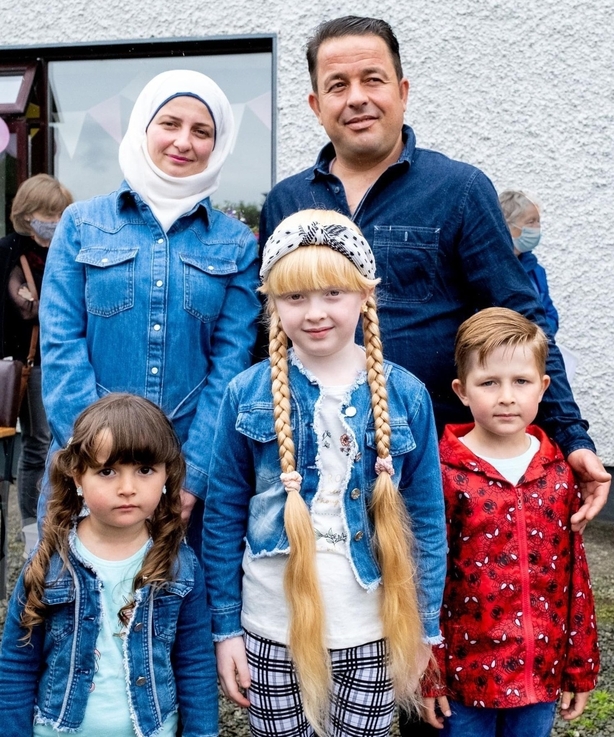 Since his arrival here, Ahmed now has employment at a mushroom farm and spends his spare time with the family helping to grow vegetables at the local allotment.
He said the group has helped with everything from driving lessons, to learning the English language.
"I have before 2019 one family in Lebanon," he said. "I have now, two families."
Both parents say their children were unsettled when they first arrived in Ireland and that they miss their extended family, especially their grandmother, back in Lebanon.
But now they are "very happy, getting on well in school and have lots of friends. They are very well," said Fedaa.
She adds: "When we knew we would travel to Ireland we were worried. You know, feeling worried about how we'll do in Ireland, but when we knew about the group, we felt more relaxed."
Through fundraising for a new family to arrive Mary Coffey said the family has now got a sense of excitement that had been there two years ago, as the community prepared for their arrival.
"Now they realise that this is not just one group, but it's a group backed by a huge community effort, and I think that's very heartening…Scratch the surface looking for good will and you'll find it in abundance," she said.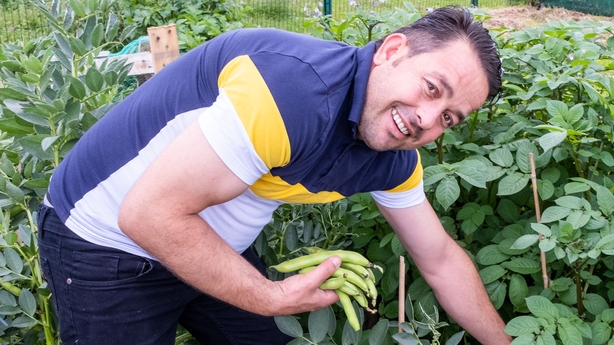 New arrivals
The Irish Refugee Programme said that so far this year 19 people, comprising four families, have already arrived and are settling into their new lives in communities in North County Dublin and in County Cork.
Four additional families are expected to arrive from Greece shortly, under the Community Sponsorship scheme, following a mission which took place there at the end of May this year.
That mission was delayed after gardaí expressed concerns that performing security checks on the refugees would be "a breach of Employer Health and Safety Regulations" due to Covid-19.
It was eventually given the green light after the Garda Commissioner Drew Harris made a request to the government for the vaccination of 525 Garda personnel in April, including those set to travel to Greece as part of the EU Relocation Programme.
Eibhlin Byrne said getting vaccinations in order, ahead of that mission was very important.
"Our colleagues in An Garda Síochána are hugely supportive of the programme and do everything they can to help us with the programme, and indeed go way above and beyond very often, for families, even when they come to Ireland, so we really appreciate their support," she said.
Despite growing cases of the Delta variant around the world, she is hopeful that both planned relocation programmes can go ahead:
"What could jeopardise it, is not our commitment, which is absolutely rock solid, we have done everything we can, even during the pandemic to resettle people around Ireland, even while we couldn't welcome them from abroad."
The Department is constantly monitoring the situation in Lebanon, which she said is "very serious," adding: "Its constantly changing and of course we need to monitor geopolitics and what's happening in the world, but as things stand, both the members of the IRPP and from the Department of Children and Equality and An Garda Síochána are completely committed to trying our very best to get there."
The path ahead
The government is currently working with four charities around the country to offer Community Sponsorship, including the Irish Refugee Council, the Irish Red Cross, NASC in Cork and Doras, based in Limerick.
Each group must consist of at least five members and raise a minimum of €10,000 to go towards accommodation and other costs for the arriving family.
Training is offered by the support organisations in rights and entitlements as well as in areas like challenging implicit bias.
"This is without a doubt one of the most positive things I've ever been involved with," said Kevin O'Leary from the Irish Red Cross, who has helped several communities to get involved.
"It's a wonderful benchmark for State, civil society co-operation and you really get to see the best of Irish communities on the ground, mobilising in a grass roots manner.
It is fantastic to see the difference it makes from an integration perspective."
The Irish Refugee Protection Programme also sees the scheme as a way to help refugees arriving here settle in more quickly.
"Ireland is really committed to bringing in refugees, but much more importantly to integrating them in Irish society and making them welcome and they're part of society because we don't want refugees simply to be numbers that were brought to Ireland.
We want them to become parts of our communities, our families, our friends and Community Sponsorship really helps that," said Eibhlin Byrne.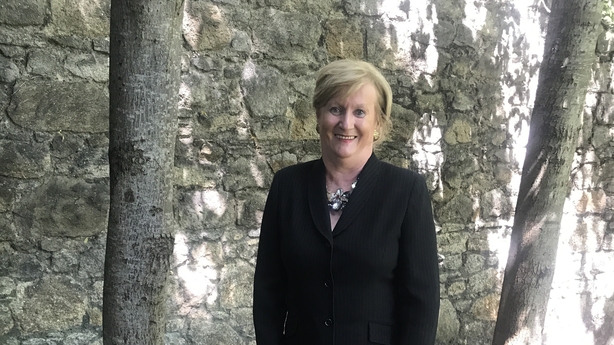 The Irish Government has committed to resettling 2,900 refugees over the three-year period from 2020 to 2023 and so far, partly due to the pandemic, arrival numbers have been in the hundreds.
Earlier this year the UNHCR said the Government should urgently scale up its efforts to meet this promise.
"We're going to do our absolute best, despite the pandemic to do the best we can for that," said Ms Byrne.
"We're really conscious that throughout the world, there is a massive issue with refugees and the pandemic certainly hasn't helped it. So we're going to work really hard to meet that pledge."
Community Sponsorship is being used as one way to help meet those numbers and she said there has been a lot of interest in the scheme.
"The key thing is that it allows communities around the country to engage with families who are coming to Ireland as refugees and that's really important because, while we can offer houses to people, we can't necessarily offer homes and lives and that's where communities really come in."
Over the next two months she will be getting ready to travel to Lebanon with her team and she said: "Let's hope that having left Beirut in a hurry in March last year that we will get back there and finish the job we started."