The highest temperature of the year on the island of Ireland - 31.3C - has been recorded at Castlederg, Co Tyrone, as heat warnings remain in effect.
The UK Met Office said this exceeds the 31.2C reached at Ballywatticock, Co Down last Saturday.
The mercury hit 30.7C at Mount Dillon in Co Roscommon, according to Met Éireann, making it the hottest day of the year in the Republic.
A temperature of 30C was also recorded at Newport in Co Mayo.
Northern Ireland has for the second time in 5 days provisionally broken it's all-time temperature record ??

Castlederg in County Tyrone recorded a temperature of 31.3 °C at 1437 this afternoon ???

This exceeds the 31.2 °C that Ballywatticock recorded last Saturday #heatwave pic.twitter.com/M4viWndTEi

— Met Office (@metoffice) July 21, 2021
A Status Orange high temperature warning is in place for Cavan, Monaghan, south Leitrim, Roscommon, Longford and Westmeath until Friday morning.
In these areas, maximum temperatures are likely to exceed 30C in places and overnight temperatures will drop no lower than around 20C.
The rest of the country is subject to a Status Yellow high temperature warning, with "hot conditions by day and staying very warm and humid at night", Met Éireann said.
A Met Office Amber warning is in place for Northern Ireland.
30.1°C at Mount Dillon recorded making it the highest temperature of the year so far??https://t.co/MvCx72KIaT pic.twitter.com/CymF8d18kk

— Met Éireann (@MetEireann) July 21, 2021
Forecasters say it will be hot and generally sunny for the rest of the day, adding that the heat may cause a few thunderstorms across north Connacht and Ulster with a risk of lightning and localised surface flooding.
They say it will be uncomfortably warm and humid tonight with temperatures not falling below 17-20C in some areas.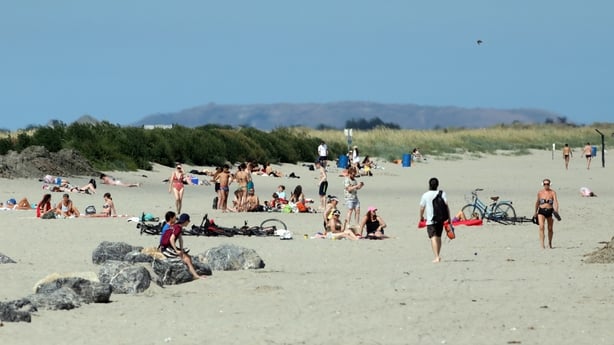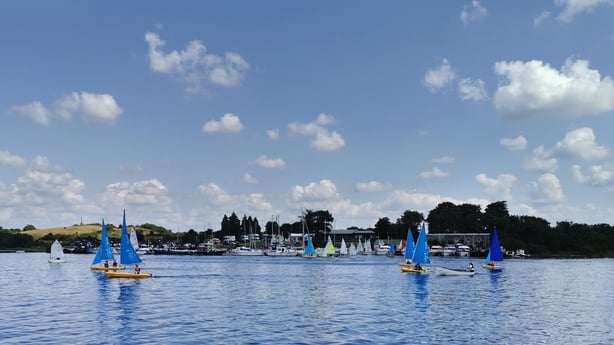 Met Éireann head of forecasting Evelyn Cusack said that heatwave conditions are in place across the country, with new July temperature records set at some stations already last weekend.
She said that the World Meteorological Organisation defines a tropical night as one where air temperatures do not drop below 20C, adding that this is expected over the next few days.
"We've been close to that and we do expect that in places ... it could reach 30C or 31C almost anywhere," she said.
Lough Ree in the sunshine #westmeath #statusorange #heatwave ?@rtenews? pic.twitter.com/CsRD0IVcZ7

— Laura Fletcher (@fletchl) July 21, 2021
Health officials have urged people to take care in the hot conditions, and issued advice on how to protect yourself in the sun.
Why is it so warm & sunny? ??

The jet stream has been displaced to the far north of Ireland, drawing in warm air & allowing high pressure to "get stuck" bringing us this settled and sunny weather.

Temperatures today could reach 30°C or higher in a few places ?????

??????@ECMWF pic.twitter.com/7RqFawScd4

— Met Éireann (@MetEireann) July 21, 2021